NCUK (https://www.ncuk.ac.uk) is your best route to a highly prestigious university in the UK and other countries. NCUK is an organization in the UK which is trusted by many British and UK universities to deliver International Foundation Year and International Year One programs, as well as PreMaster Program.
Since 1987, NCUK has helped over 30,000 international students who have successfully joined in different university degree programs https://www.ncuk.ac.uk/choose-ncuk/ .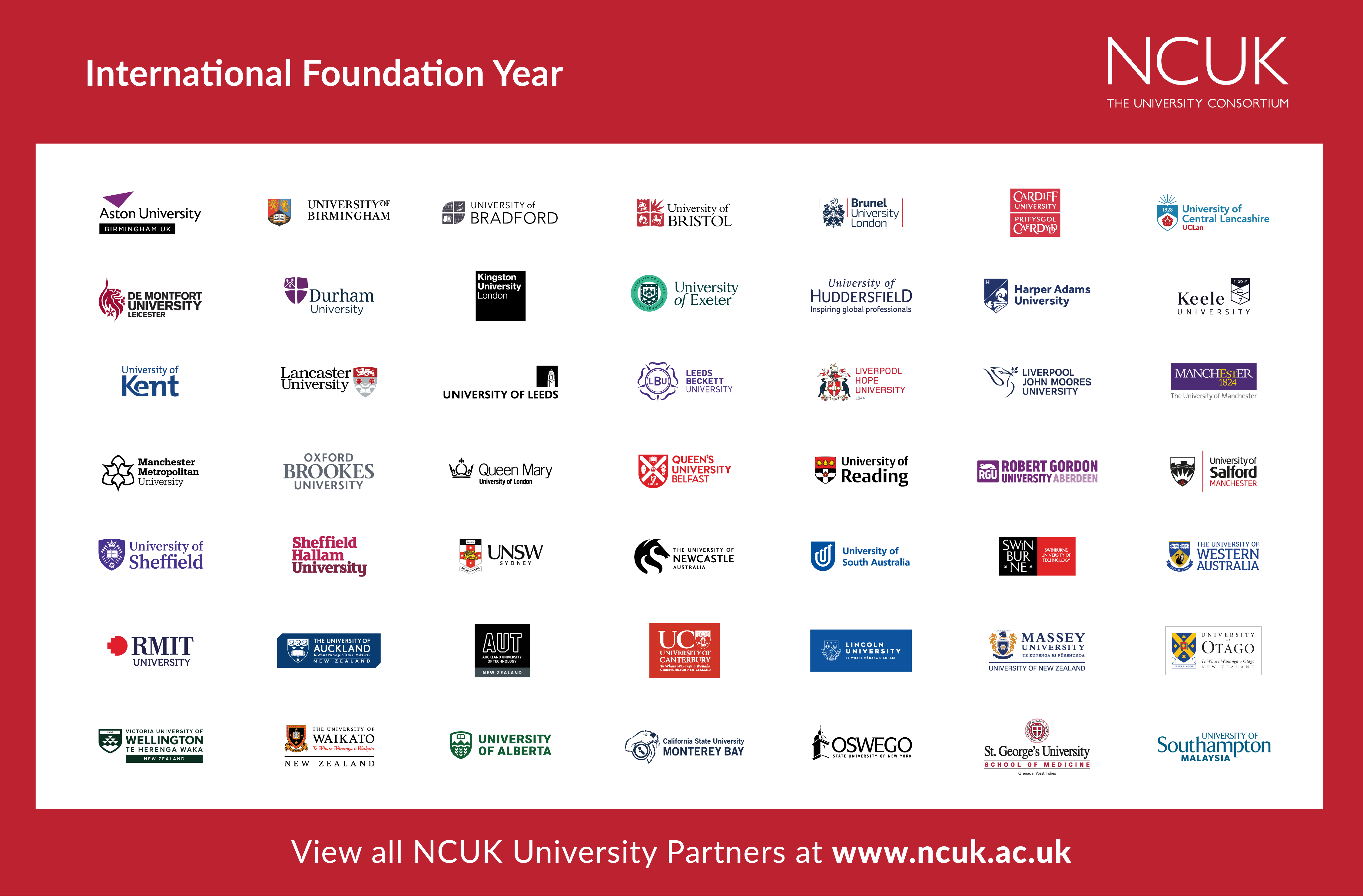 NCUK Guaranteed Access (https://www.ncuk.ac.uk/guarantee/) 
By successfully completing one of the IFY programs of NCUK at Avicenna International College, you can make sure that one of the Guaranteed NCUK universities will admit you to their program. You can find the list and conditions of these universities here (https://www.ncuk.ac.uk/guarantee/). 
NCUK qualifications are designed in collaboration with partner universities. These programs are among the highest standards internationally. Students who complete any NCUK qualification successfully, will enjoy a great opportunity to be admitted to a world known university in Australia, Ireland, North America, the UK and other European universities.
NCUK Guarantee Terms
Students who successfully complete an NCUK qualification and submit university applications through NCUK will be guaranteed* entry to an NCUK University Partner.
*Guaranteed offers are subject to the satisfaction of:
the minimum entry requirements presented in the University Course Finder; and
the criteria set out in these terms.
Please note that these terms set out NCUK's minimum requirements and offers may vary depending on students' prior educational background and application. The final decision on a student's acceptance on a degree programme is with the NCUK University. NCUK guarantee one offer at an NCUK University, however this may not be your university of choice.
Students with UK or EU nationality are eligible to apply for a degree programme at an NCUK University. Students will need to successfully complete the NCUK qualification prior to a decision being made on their application. The NCUK University will assess and make a decision on the application, and determine the fee status for the student. Students may be required to complete an additional fees assessment form to assist the university in this process.