NCUK (https://www.ncuk.ac.uk) is your best route to a highly prestigious university in the UK and other countries. NCUK is an organization in the UK which is trusted by many British and UK universities to deliver International Foundation Year and International Year One programs, as well as PreMaster Program.
Since 1987, NCUK has helped over 30,000 international students who have successfully joined in different university degree programs https://www.ncuk.ac.uk/choose-ncuk/ .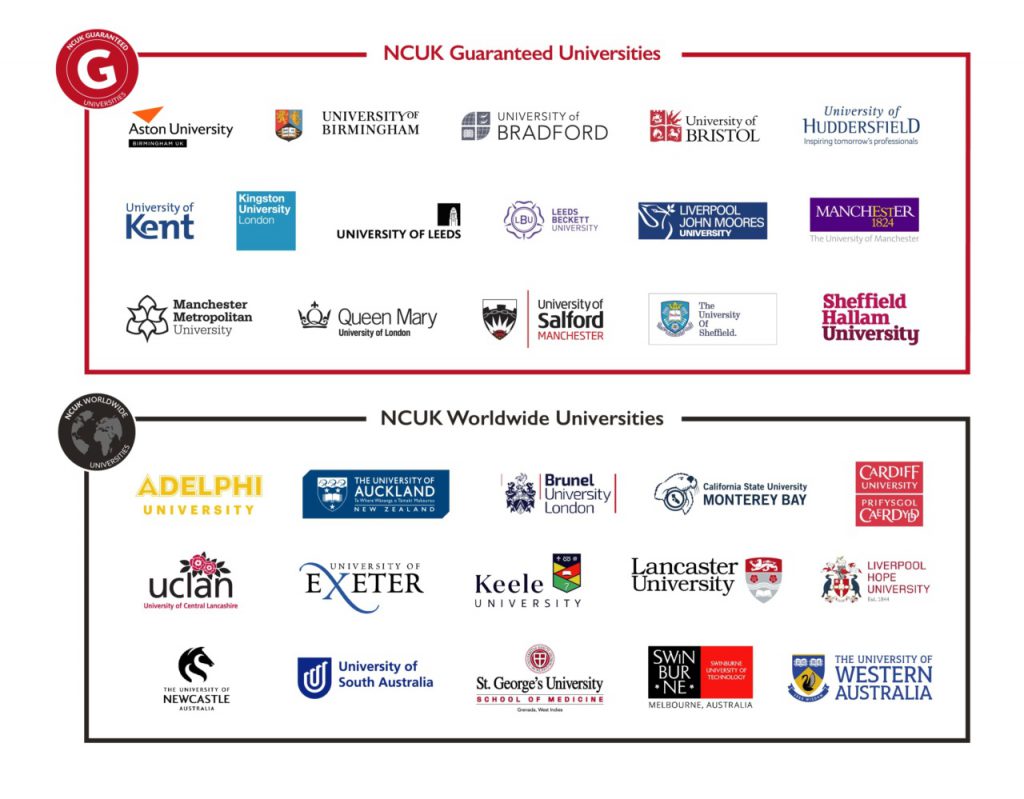 NCUK Guaranteed Access (https://www.ncuk.ac.uk/guarantee/) 
By successfully completing one of the IFY programs of NCUK at Avicenna International College, you can make sure that one of the Guaranteed NCUK universities will admit you to their program. You can find the list and conditions of these universities here (https://www.ncuk.ac.uk/guarantee/). 
NCUK qualifications are designed in collaboration with partner universities. These programs are among the highest standards internationally. Students who complete any NCUK qualification successfully, will enjoy a great opportunity to be admitted to a world known university in Australia, Ireland, North America, the UK and other European universities.