Avicenna International College Appointment Booking System
We are happy to warmly welcome to Avicenna International College. It is important that we all learn time is important and we should be on time and respect order. This will save time for all of us and we can focus on our studies.
We have developed the "Appointment Booking System" for your convenience. Whenever you want to come to the "Student Center" or meet the financial officer or meet any of the college teachers or authorities, you should make an appointment online via this booking system. Please follow the steps explained below. It is easy.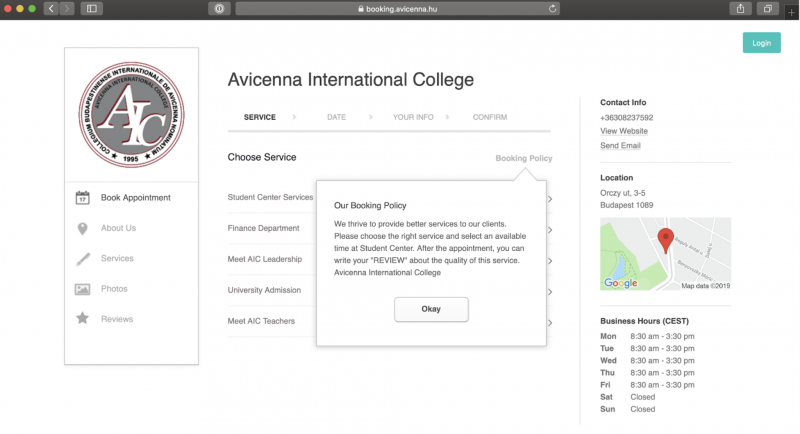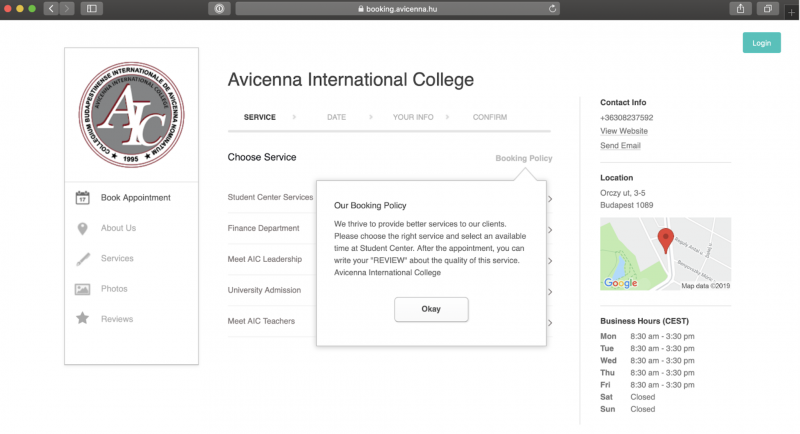 Registering to Appoitment System
To use Avicenna International College Appointment System you have to register to the system. Click on the Login Button in the right corner of the page.

You will be directed to the next window. Now click on "Sign in" with your Google account (Avicenna account).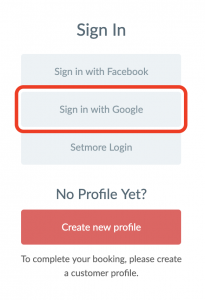 On the next window, you should type your college email (yourfirstname.yourlastname@student.avicenna.hu) and click on the "next" button to type your password. In case you do not have a college email you can log in with your personal Gmail account.
You will be redirected to your profile page. Check your personal information and click on "save changes".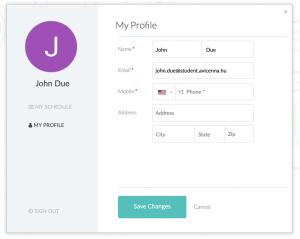 When you successfully logged in to the Avicenna booking system you are able to choose your service to set an appointment.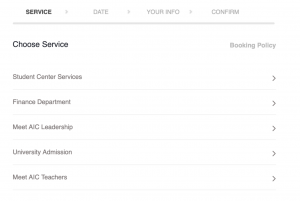 In the next step, you should select an available date and time for the service of your choice.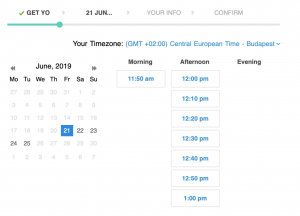 Review your information in the next step.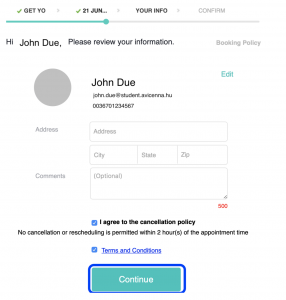 In the next window, you can see your appointment information. Please check the service name, date and time of your appointment and your personal information and if everything is correct then click on the "Book My Appointment" button.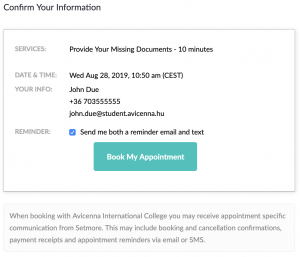 After you click on "Book My Appointment" you will see all the information plus your booking code.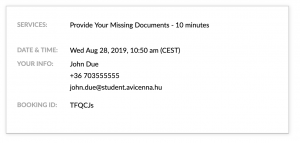 You will receive an email and SMS with your appointment details and the name of the person at the "Student Center" who is responsible for your appointment.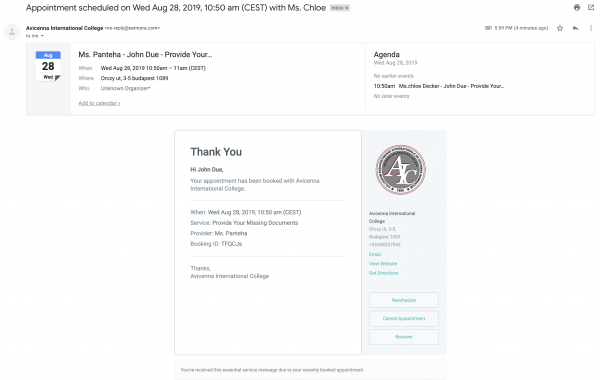 In case you need to cancel or reschedule your appointment, you are able to do this within 24 hours before your appointment.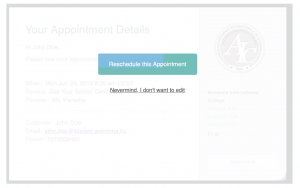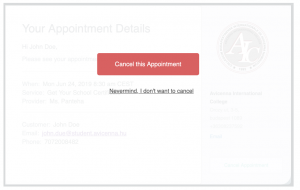 You will receive an email with the new information after you cancel or reschedule an appointment.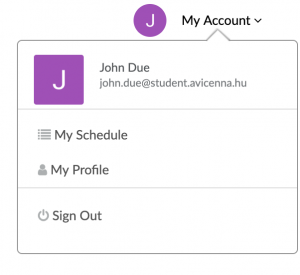 To check your appointment list you should choose "My Schedule" from the "My Account" button.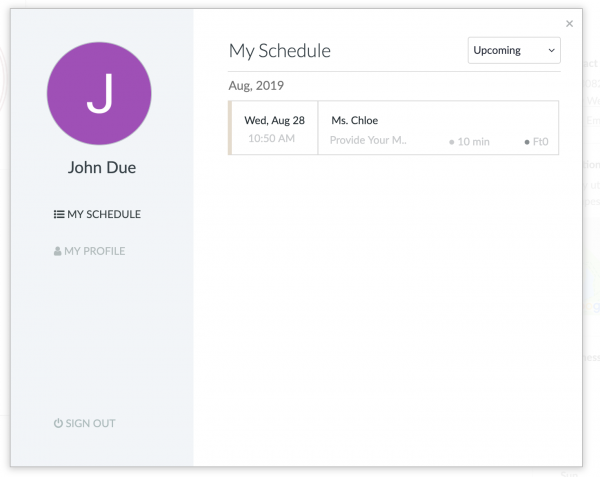 Attention
Our colleagues at Avicenna International College have the right to cancel or reschedule an appointment. If an appointment is modified you will be notified through email. You should always check your Avicenna email to remain updated about all events and news at AIC.