Avicenna Diploma in Pre-Medical Studies (ADPS)
A Level IV Educational Program for the UK and European Universities
Medicine – Dentistry – Pharmacy – Veterinary – Nursing – Physiotherapy – Biomedical Sciences
Avicenna Diploma in Pre-Medical Studies (ADPS) is a well-structured and comprehensive program designed for those international students who have completed their high school studies outside the UK and wish to continue their further studies in a medically related field in British or other European universities.
ADPS will prepare students for successful entry to European universities. It also ensures that students learn to become independent, organized, disciplined and inquiring individuals when joining their future higher education centers.
ADPS is a complex program which offers strong support in general and academic English for those who did not study in English. It also offers medical science subjects which specifically are important in the first two years of medical studies. The subjects are taught in considerable depth with specific attention to medical relevance. AMFP students are encouraged to learn about scientific inquiries and research. Laboratory practice is part of the AMFP education.
Continuous assessment, mid-year and final examinations, essay, and research papers are part of the program and requirement for successful completion of ADPS.
ADPS essentially is a two-year program. Those who are fluent in English and have a stronger background in sciences or have graduated from an international school with IB or A Level may complete the program in one year.
AIMS and GOALS
The educational aims of AMFP and its component subjects and credits include:
To provide, through well-designed studies of theoretical, experimental and practical biology, chemistry, physics and mathematics for students to enable them to acquire sufficient understanding and knowledge to be able to develop an informed interest in scientific matters, recognize the usefulness, and limitations, of the scientific method and be prepared for university studies.
To develop abilities and skills that are relevant to the study and practice of science with special medical orientation, and encourage efficient and safe practice with motivation and the ability to work in a sustained fashion.
To develop attitudes relevant to science such as:
accuracy and precision
Objectivity
Integrity
Inquiry
Initiative
Insight.
To stimulate interest in, and care for, the environment.
To promote awareness that:
the study and practice of science are co-operative and cumulative activities and are subject of social, economic, technological, ethical and cultural influences and limitations.

the applications of science may be both beneficial and detrimental to the individual, the community and the environment
ASSESSMENT OBJECTIVES
Scientific phenomena, facts, laws, definitions, concepts, theories.

Scientific vocabulary, terminology, conventions (including symbols, quantities, and units).

Scientific instruments and apparatus, including techniques of operation and aspects of safety.

Scientific quantities and their determination.

Scientific and technological applications with their social, economic and environmental implications.

Reasoned explanations for phenomena, patterns, and relationships.

Locate, select, organize and present information from a variety of sources.

Handle information, distinguishing the relevant from the extraneous.

Manipulate numerical and other data and translate information from one form to another.

Analyze and evaluate information so as to identify patterns, report trends and draw inferences.

Construct arguments to support hypotheses or to justify a course of action.

Apply knowledge, including principles, to new situations.

Evaluate information and hypotheses.

Use techniques, apparatus and materials.

Make and record observations, measurements, and estimates.

Interpret and evaluate observations and experimental results.

Select techniques, apparatus, and materials.

Evaluate methods and suggest possible improvements.
ASSESSMENT and EXAMINATIONS
Students during the course of AMFP will be required to complete the following exams and assessments and comply with all related rules and regulations:
APT (Avicenna Placement Test)

WPT (Weekly Progress Test)
AMFP Credits and Modules
Students who register at AMFP should take the following credits to complete the program: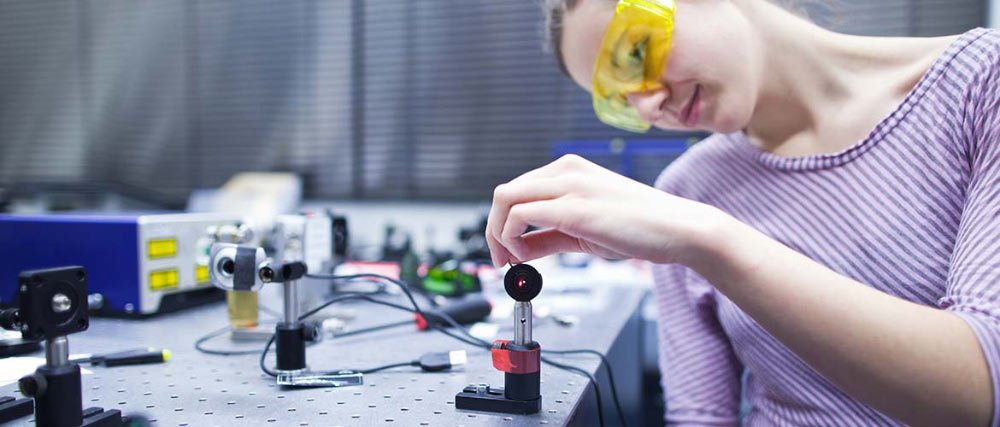 All credits and modules of AMFP are designed to address the needs of international students who plan to study in one of the medically-related fields (medicine, dentistry, pharmacy, …) in one of the UK or other European universities.
AMFP functions as a "Bridge Program". Upon successful completion of this program, students will be ready for independent medical studies. They understand the requirements of medical studies and will be engaged in an active inquiry of knowledge and academic excellence.
It is also important for the universities to admit international students who are fluent in English, well-prepared in sciences and are well-trained for university life in advanced European environments.
Compulsory Credits
Practical Module
Research Module
Admission Requirements
International students can apply to AMFP throughout the year. Applicants will submit their completed application form to the Admission Department of AIC. All applications are given full attention and review. Qualified applicants will be notified about the decision of AIC on their application in due time.
All applicants, at the time of application, must comply with the following requirements:
To be a minimum of 17 years.
To have completed a national or international high school program (minimum 12 years) or to be in the last year of high school studies. College or university degree holders are encouraged to apply too.
To hold an authentic, certifiable national high school diploma or IB or A Level.
To provide an IELTS certificate of a minimum of 5.5 or achieve a score of a minimum of 55% in APT (English).
To participate in APT (science) including the written and interview components and achieve a minimum score of 55%.
To provide all the required documents at the time of application.
To pay all the relevant fees at the time of application/admission according to the rules and regulations.
Requirements for Graduation
Those students who successfully complete the requirements of AMFP will be awarded the official "Certificate of Completion" of AMFP together with Europass compatible copy of transcripts.
Those students will be granted the "Certificate of Completion" of AMFP who
Have attended the classes regularly.
Have successfully passed all the required exams (including the semi-finals and the final exam) with a minimum score of 70% in each subject.
Have provided the Essay and other research assignments.
Awards and Certificates
Those who have met all the requirements and prerequisites of AMFP will be awarded the "Certificate of Completion" duly signed and sealed by the college authorities and the concerned ministries in Hungary.
Those who cannot complete all the requirements of AMFP will be able to request a certificate of attendance and certificate which indicates the credits taken at AIC.
AMFP is a full-time course
The tuition fee for one academic year is 7900 Euro.
Upon successful application, you will receive the Admission Letter which specifies the tuition fee and the mode of payment. All fees must be transferred to the account of AIC.
Qualified students can also apply for the Scholarship Plan. You will be informed about the amount of scholarship granted if your application is successful.
Other possible charges and fees:
Books and educational material (electronic and paper-based)

AMFP students need to purchase the books necessary for their study at college. Most of these books are provided to you right after your arrival at the time of registration at the Student Center. You are required to pay the relevant fees for these books. You can also buy some other books from your home country or bookstores in Budapest.  

There are online material and courses provided by AIC. Students of AMFP can use some of these courses free-of-charge, others need to be purchased.

Insurance (when required)

All AIC students are required to purchase valid insurance for the duration of their stay in Hungary. You are free to bring valid insurance from your home country or purchase a plan in Hungary. Generali provides a special package for AIC students which is valid for the duration of your study at AIC.

Visa and Residence Permit

If you need a visa to study in Hungary (please check the website of Hungarian Ministry of Foreign Affairs), then you should apply for a valid visa at Hungarian Embassy or Consulate. You should prepare all necessary documents for visa and residence permit. AIC will provide "AIC02 Form" which is needed for visa application after the finalization of your application and payment of tuition fee. Students are responsible to cover the visa fee and all other relevant fees such as the expenses for translation of documents.

Breakfast and lunch (if ordered)

College restaurant provides high-quality breakfast and lunch in a friendly environment. Students can also order their dinner which can either be delivered to their homes or be taken away after college hours. Students will purchase their weekly or monthly packages and pay either online or at the Finance Department at the Student Center.

Educational tours (when applicable)

Accommodation (as applicable –  student's choice)

The staff at Student Center will help all new students to find and rent an apartment which is best for them. The location, rental fee and all other parameters of the apartments are decided by the students, our colleagues only guide you and help you to find the best available option. This service is free-of-charge. It is the responsibility of the student to pay all the fees related to accommodation.

University application and examination fees

During the course of AMFP studies, students will apply to several universities in Europe and other regions. Students are responsible to pay directly to the universities of their choice the required fees for application and entrance examinations. Student Center will provide all assistance in the application and admission but the fees are to be paid by the students to the relevant accounts of the concerned universities.
Avicenna Elite Club
Join Over
5,000 Students & Parents

Enjoying Avicenna International College Assistance and Services
Become Part of Avicenna Elite Club