High School Grade 12
Hungarian and international students at grade 12 get ready for the final examinations which are held by the Hungarian Ministry of Education. Our students stand among the most qualified students at national and international levels. Grade 12 students are also prepared for their university studies. Previous AIC students have successfully joined the most prestigious universities in Europe. They study in medical, technical and business fields.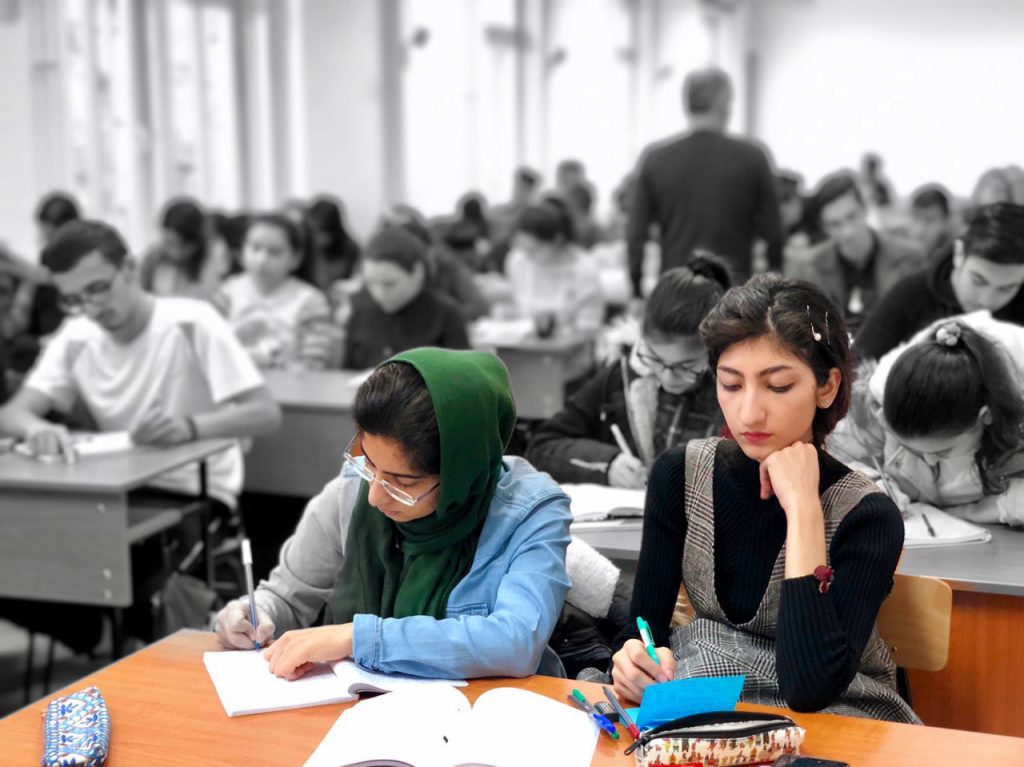 Grade 12 is based on the subjects of Grade 11. This year focuses on preparation for the final examinations organized by the Hungarian Ministry of Education and also the international examinations such as A-Level and IB. Students are also prepared for their application to universities and their successful entry to prestigious European and North American universities.
All subjects are taught in English. During the course of Grade 12, students study subjects and topics which are in accordance with the requirements of the Hungarian government, the so-called "National Framework of Syllabus". These subjects and topics are also covering the A2 Level content. Students may also choose to continue their IB Diploma Program which they have started from year 11.
Upon successful completion of Grade, 12 students will have great progress in sciences and languages. Successful students will be conferred the High School Diploma which allows them to apply for any higher education institution.
Customized For Quick Learning
Grade 12 runs in parallel to A2 Level and IBDP-2. (if they enroll in the program). Students will follow all the requirements of Grade 12 as stipulated by the Ministry of Education of Hungary. All credits and topics and the hours of education are in accordance with the rules and regulations of Hungary and the European Union. Qualified and registered teachers with master and Ph.D. degrees teach the students.
Upon successful completion of this year, students have completed A2 Level requirements (if they enroll in the program) and are therefore granted the A-Level diploma by EDEXCEL after having successfully participated in all exams. Students may also graduate in the IB Diploma Program and after having completed all the requirements and passing all the exams successfully, they get the world-known IB diploma.
All the examinations, presence and activities of the students are monitored by the Ministry of Education in Hungary and by other international accreditation authorities. Extracurricular activities are organized during the year. All such activities are with educational goals to train and raise the future "Global Citizens".
Up To Date Curriculum
Grade 12 students take the following subjects:
Those students can join Grade 12 who have successfully completed Grade 11 at AIC. Transfer students from other schools are also welcome to apply.
Avicenna Elite Club
Join Over
5,000 Students & Parents

Enjoying Avicenna International College Assistance and Services
Become Part of Avicenna Elite Club