British Education System
IGCSE is a British education system which stands for International General Certificate of Secondary Education. At AIC, we start preparing you for IGCSE at grade 9 which continues to grade 10. Apart from English, students will choose other subjects for IGCSE based on their future interests. We offer a strong basis for science subjects. AIC students are allowed to complete IGCSE-1 together with Hungarian Bilingual High School Grade 9. In this way, they can earn two prestigious diplomas at the end of year 12.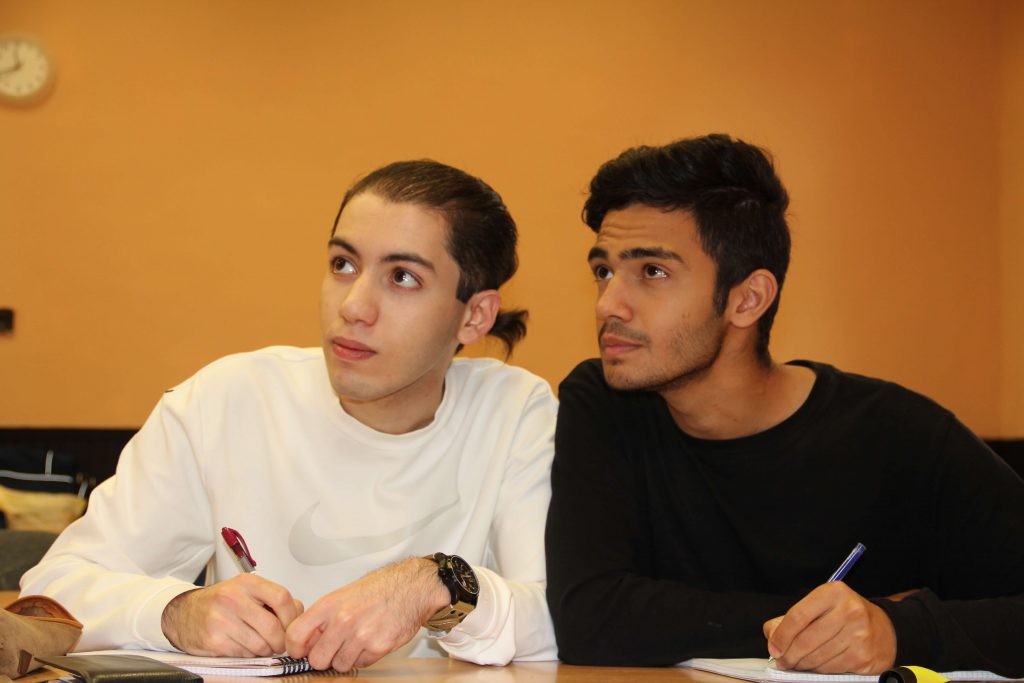 Our students upon completion of Grade 9 will have great progress in English and Hungarian. Students will be ready to take exams of IELTS, FEDE or TOEFL. This year is important for future international examinations such as A-Level and IB.
IGCSE-1 is offered in parallel to Grade 9. Students are welcome to join the IGCSE classes. Practically you can earn two degrees while studying at Grade 9. You can finish the requirements of Hungarian Bi-lingual High School and complete the requirements of IGCSE. AIC is a recognized center of EDEXCEL and PEARSON. Therefore you can take all the required exams for IGCSE at your own college.
Customized For Quick Learning
This course follows the standards of Cambridge Examinations program. Books and hand-outs are provided by EDEXCEL and Avicenna Publications. By completion of this year, students can be promoted to Grade 10 and IGCSE-2.
Up To Date Curriculum
Based on the interest of our students and their plans for future studies, various subjects are offered. AIC teachers will advise you on what subjects to take to prepare you for your A-Level studies in grades 11 and 12.
The following subjects are offered:
Biology
Chemistry
Mathematics
Physics
History
Sociology
Psychology
Art
Students who have completed Pre-High School year at AIC can enrol for IGCSE-1 (Grade 9). Transfer students from other international schools are welcome to apply for IGCSE program. 
Avicenna Elite Club
Join Over
5,000 Students & Parents

Enjoying Avicenna International College Assistance and Services
Become Part of Avicenna Elite Club