Metropolitan University and Avicenna International College, both located in Budapest, have concluded an agreement to facilitate the admission, enrollment and education of international students at the prestigious Metropolitan University in Budapest. All studies and training at AIC and Metropolitan University take place in English. Upon successful graduation, students will receive a prestigious degree at BA/BSc and MA/MSc levels.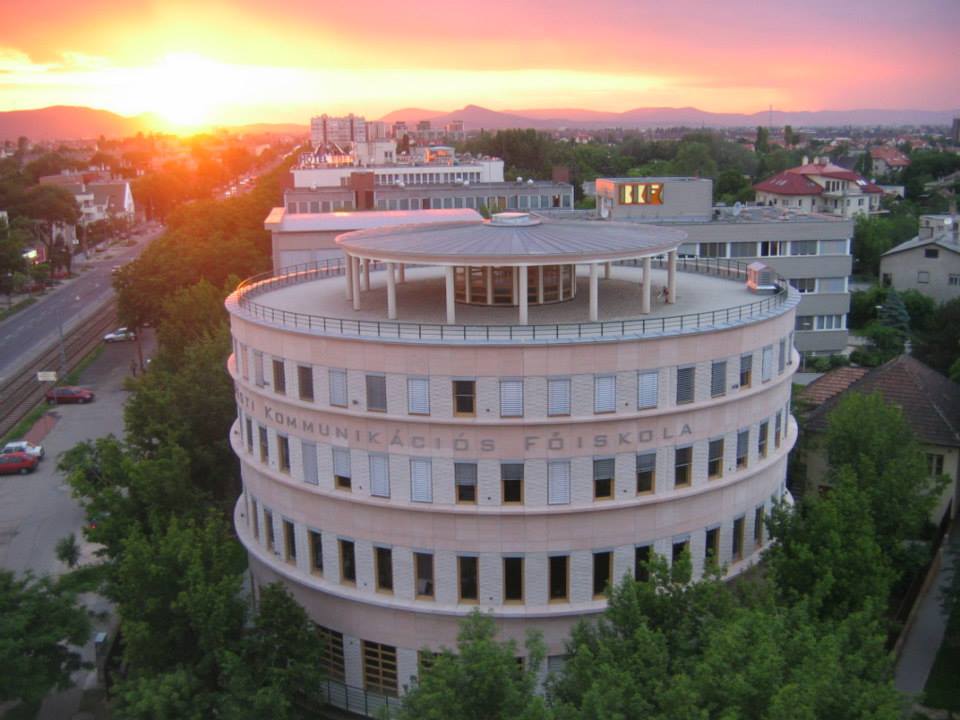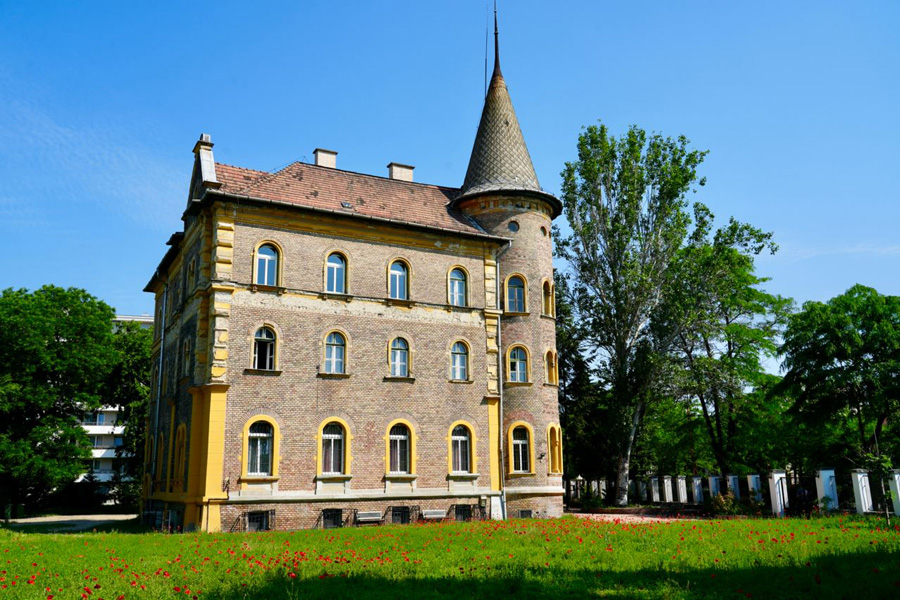 With the accreditation of the Hungarian Government, in 2016 METU was established, built on the combination of several colleges such as Budapest College of Communication. In 2020,  METU becomes the University of Creative Industries, building upon our unique portfolio-based education method,  myBRAND. The mission of the University of Creative Industries is to teach our students for life. Providing a supportive, student-focused environment, we educate motivated, cooperative, and resourceful creators who will be able to fulfill their potential in every aspect of life. METU organizes its TEDx events in Hungarian.
 The first TEDx event in Hungarian was titled the "Apples of Knowledge". METU has raised its capital considerably to promote the domestic and international expansion, launch new courses, strengthen English language courses, and attract international students through international transactions. Two undergraduate programs (Commerce and Marketing, Tourism and Catering) are famous in the whole country and in the region.
Avicenna International College (AIC) is an international institution accredited by the Hungarian Government (accreditation number: OM-201799) and several international accreditation bodies like Cambridge Assessment, College Board, FEDE, Pearson Edexcel, and NCUK. AIC is an elite educational institute located in the heart of Budapest, near prestigious universities such as Semmelweis University, ELTE, CORVINUS University, Budapest University of Technology and Economics, and the University of Public Administration. 
Since 1995, AIC has developed a lot and has trained several thousand international students. AIC provides many programs divided into "Secondary or High School" and "Post-Secondary" programs.
Secondary education begins with a one-year, pre-high school course for those students who need further development in English and sciences. Then students join grades 9 to 12. By completing secondary studies at AIC, students can earn two parallel high school diplomas at the same time, namely the prestigious British "A Level" high school diploma in addition to the Hungarian Baccalaureate (Érettségi). All subjects are taught in English. Extra German and Hungarian languages are also taught as second languages.
Post-Secondary education is designed for those who have completed their high school in their own country or they have finished their first degree of university studies. AIC provides different foundation programs and "University Pathway" programs. 
In this truly international environment, we offer our students the unparalleled opportunity to join medical, business and technical preparation programmes within the framework of our UK accredited International Foundation Year (IFY) after high school education. Successful completion of NCUK-IFY programmes means a guaranteed admission to most of the UK and many Australian, US and Canadian universities. AIC also runs English and German Foundation / Language Programs which prepare the students for successful studies in English or German in Europe.
All our high school and post-secondary students from Hungary and other countries are equally important to us and we provide general pastoral care as well as personalized care and facilitate their studies and development. Our students grow to become successful citizens. 
AIC is a university-oriented college. Our special program with Metropolitan University is aimed at helping the international students to get 100% access to the courses at this university. Students can apply for this program all-around-the-year. This provides a unique opportunity for those who cannot apply directly to the university either due to the lack of knowledge in English and other requirements or simply because of receiving their academic documents late in their own country, and therefore missing the admission period of the university.
"
Avicenna – Metropolitan University Pathway
" is a special program which guarantees an admission to Metropolitan University in Budapest, provided the international students fully attend the course and successfully complete it.
International students from all over the world can apply to study in Budapest at the Metropolitan University via Avicenna International College. If students have not yet completed their high school program, they can join the English language Hungarian high school diploma program called "Érettségi". Upon completion of the high school, the graduate students with good grades can directly join the university, normally with no need for any preparatory year. Other students can apply for BA or MA levels of studies depending on their previous academic studies in their home country.
"Avicenna – Metropolitan University Pathway" is a special program which guarantees an admission to Metropolitan University in Budapest, provided the international students fully attend the course and successfully complete it.
International applicants will follow the steps below:
Apply to Avicenna International College.

Receive an admission to AIC.

Receive a conditional admission to the Metropolitan University at your chosen field.

AIC reviews your previous academic achievements and organizes an interview.

The file of the applicant will be reviewed by the university. Those who can meet all the admission requirements of the university will receive a final admission letter. If these students arrive in Budapest within the deadline before the semester starts, they can join the university classes, otherwise they will join the college classes.

The students who cannot meet the university admission standards, will join the college classes and join the university the following semester or the following academic year.

The courses taken in college will facilitate the studies in the university and the university may exempt you for taking the courses.
The "Avicenna – Metropolitan University Pathway" offers the following study subjects:
General English

Academic English

ESP – Business and Economics

Mathematics

Introduction to Business and Economics

Study Skills, Interview Skills and Research Methodology

Guided Research Project
Courses of Study at Metropolitan University
Bachelor's Degree (BA or BSc):
1- Animation
2- Environmental Design
3- Film and Media Studies 
4- Graphic Design 
5- Business Administration and Management    
6- Commerce and Marketing 
7- Communication and Media Science
8- International Relations 
9- Tourism and Catering     
Master's Degree (MA or MSc): 
1- Art and Design Management
2- Graphic Design
3- Communication and Media Studies
4- Marketing 
5- Master of Business Administration
6- Tourism Management 
7- Management and Leadership
Application Requirements and Procedures
International students who wish to continue their studies at the Corvinus University, will need to follow the steps mentioned here. The Admission Department (AD) in Budapest is always ready to answer any questions and help the applicants, parents and consultants to ensure that your experience is joyful and free from stress. Please raise your questions by sending email to: admission@avicenna.hu or call WhatsApp at: 0036-30-426-43-77.  
Complete the AIC Application Form and submit it online.
Applicant uploads the required documents.
Applicant pays 50 Euro Application Fee and sends the payment receipt to

document@admission.avicenna.hu
Applicant receives the Admission Letter and the Student Contract via email. A copy goes to the Consultant and the regional AIC office.
Applicant signs the Student Contract and sends it back to Admission Department via email:

document@admission.avicenna.hu
Applicant participates in the Avicenna Placement Test (APT) which is an online test followed by an interview to measure the abilities of the applicant. APT takes place within two weeks after the submission of the application form. 
Applicant transfers the Tuition Fee and other applicable fees (according to the Admission Letter) to the bank account of AIC and sends the payment receipt to

document@admission.avicenna.hu
Applicant mails the authentic translation or authentic copy of the required documents to the Admission Department and sends a mail to

document@admission.avicenna.hu

Applicant receives the Official Support Letter for visa from AIC

(AIC 02 Form).
The Admission Department will help the applicant and arrange for the Schengen visa appointment.
Applicant participates in the online pre-college training courses free of charge.
Applicant receives and studies the material in preparation for the visa application and college studies in English.
Admission Department and the regional offices of AIC help the applicant in arrangements for the travel to Budapest.
Applicant prepares for the arrival and settlement in Budapest.
Social and Cultural Program (inside and outside Budapest)
AIC has unique, strong and colorful social and cultural programs for its international students. These programs are carefully designed in order to help the students adapt to their new home and get close to the European and Hungarian culture. During these activities learning objectives are considered by our teachers and guides. 
Below is the list of some of these activities which are detailed in our cultural activities brochure.
Heroes' Square (Hősök tere)
Hungarian State Opera House
St. Stephen's Basilica

 

Buda Castle

 

Matthias Church

 

Fisherman's Bastion

 
Margaret Island (Margitsziget)
Budapest Zoo and Botanical Garden

 
Money Museum in the formal Postal Palace

 

Római Lido

 
Trips and Excursions out of Budapest:
Sport Programs
Sport activities are organized by AIC. We use the facilities of the Public Administration University and Orczy Park facilities. Other sport locations are also used by our PE  teachers. 
Hungarian Schengen Visa and Residence Permit
Students who apply from outside the European Union may need a visa to come to Hungary. The Admission Department will provide consultation and assistance with the visa and residence permit application. AIC will provide all the necessary documents in this respect. It is the responsibility of the applicants to prepare all necessary documents for visa and residence permit.
AIC Extra Services
1- Avicenna Distant Education
AIC started developing its online distant educational system long before the outbreak of the pandemic. AIC presently offers online classes for special programs.
We continue investing in distant education and developing online materials to make it available free of charge to all AIC students.
2- Airport Pick up
Avicenna International College cares for the comfort of all its students especially after a long international travel. Upon arrival at Budapest airport (called Liszt Ferenc International Airport or Ferihegy), the representatives of AIC will meet and greet the students and accompany them to the residence of Avicenna, otherwise known as CINKOTA RESIDENCE.
3- Hotel reservations
Students will be accommodated in the Cinkota Residence, newly renovated and fully furnished 3-star hotel. Students receive breakfast in the mornings. Accommodation is situated near the sport and recreation centers in the 16th district of Budapest.
4- Restaurant (Breakfast, Lunch, Dinner)
Avicenna International College operates a restaurant for the benefit of students and staff. The main purpose is to provide students with a warm, healthy, tasty and nourishing meal meeting the highest standards.
The other goal is to help students have their lunch inside the premises. Students of AIC, other colleges, and universities can enjoy the quality menu and dishes offered by AIC Restaurant. 
Breakfast, hot sandwiches, warm lunch, and dinner are served on weekdays. Students can order their dinner to be delivered to their homes.
5- Medical Insurance
Avicenna International College pays special attention and care to the health and well-being of its students. It is our wish that none of our students ever suffer from an illness or an accident that needs medical care. However, it is our duty to take the necessary precautions and get ready for such unpleasant and unwanted circumstances. Therefore, a valid medical/accident insurance is mandatory for all AIC students.
Avicenna International College provides all students with an insurance package covered by "Generali Insurance".
6- Books and Educational Materials
AIC is dedicated to providing the best education to its students. Although there are many excellent books in the market and AIC uses many of these books, we have decided to compile our own books too. These books and educational material, especially for medical students, are written in a simple and straight language to meet the needs of our students and focus on the core material of our high school programmes. Many students get financial support for their books too.