At the end of April, we held our first dissemination event about a new initiative at AIC: Our Model UN Club and shared some insights of our participation in the Model UN – BIMUN Conference. The teachers, Ms. Emese, Mr. Márk, and 5 chosen students have been working assiduously on a so-called 'Pilot year' of Model UN and preparing its implementation fully into our annual curriculum and school-year schedule.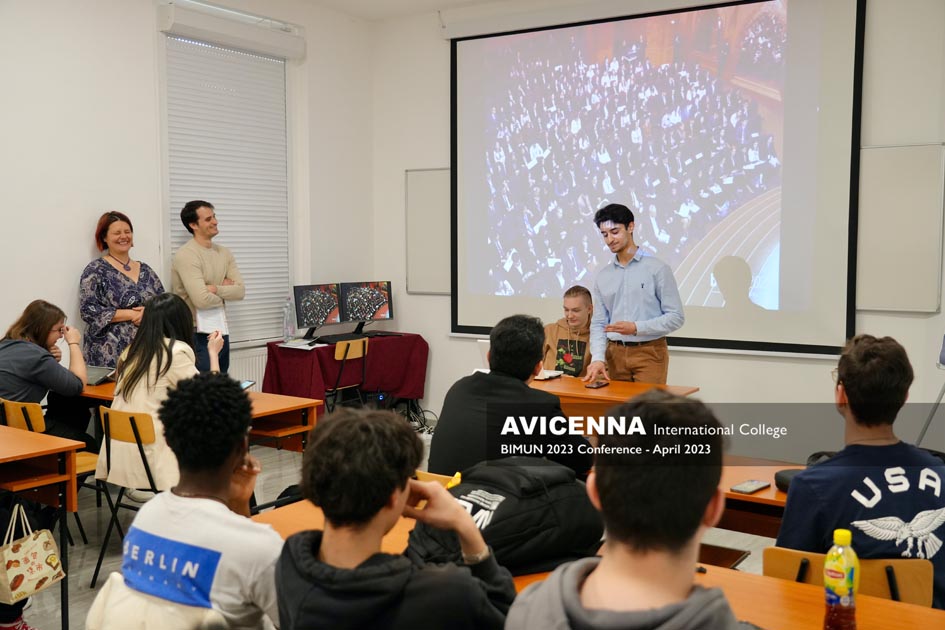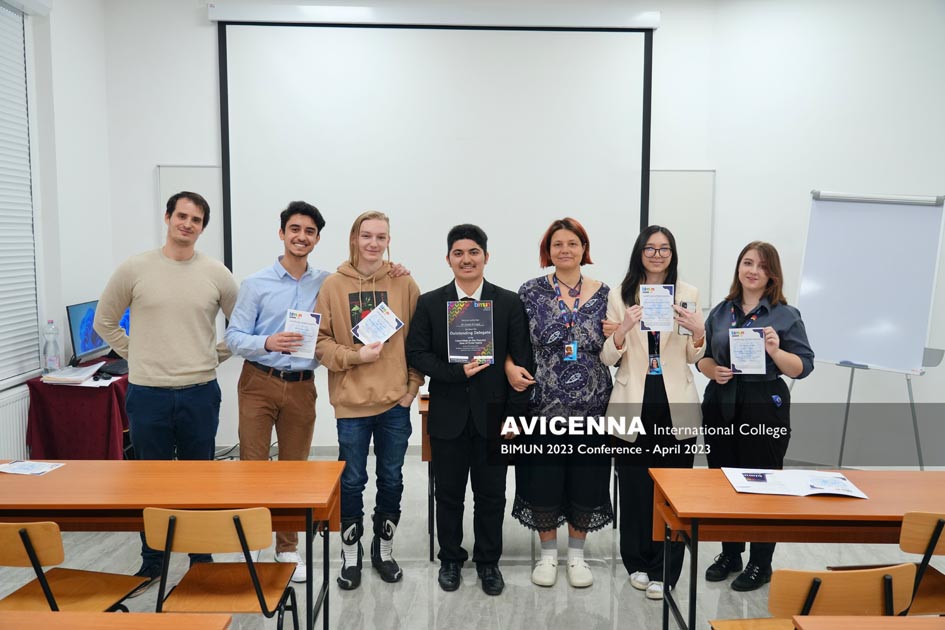 We invited the whole school (except for 12th grade) for the event and all of the club members made a speech to show, explain clearly, and elaborate on the concept of Model UN, what it had meant for them learning about it and then participating at a conference, and why they have chosen being a member of the Model UN Club. They also encouraged our students to enroll in the project next school year since they think its benefits are enormous for developing their English skills and even for their future career.
For the first time in its history, Avicenna participated in the BIMUN Conference, which is one of the internationally famous Model United Nation conferences organized by Eötvös József Secondary School in Budapest every year. We were represented by four of our enthusiastic and excellent students: Petra Suszter from Grade 9, Husain Baseem Adnan Al-Twajre, Pham Hoai Dan Nguyen and Ákos Bali from Grade 11. They were accompanied by Ms. Emese and Mr. Márk as MUN directors and Hussein Ahmed Ali Alwaaly as Observer.
Many delegates from many different European secondary schools took part in the BIMUN 2023 Conference, which consisted of the model version of real-life UN committees, such as the Disarmament & International Security Committee, the Human Rights Council or the Commission on Science and Technology for Development. Our students represented the Netherlands and Norway in two different committees: the Committee on the Peaceful Uses of Outer Space and the World Trade Organization.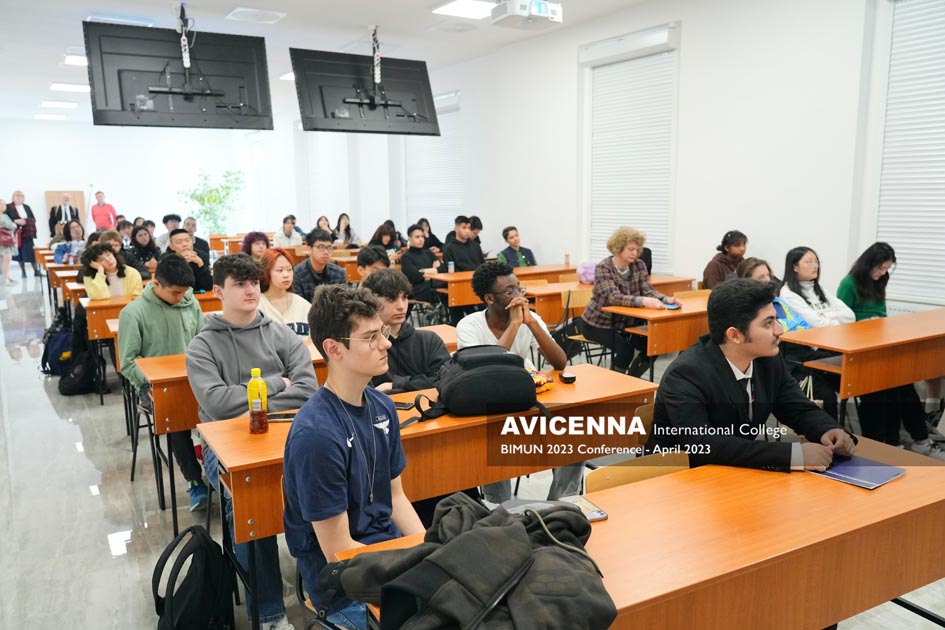 We hope to have made a great step towards introducing Model United Nations to Avicenna International College. Our team will continue to involve more of our students in our own MUN Club, where they can learn and develop essential skills for their future like research, public speaking, debating, and writing, in addition to critical thinking, teamwork, and leadership. Great Job Everyone! Thanks You very much!!!
The participation and therefore the representation of AIC at BIMUN 2023 was the peak of the year-long preparation and immense efforts made by our pioneering students. This was the moment to put their skills into practice: they worked as the representatives of those two countries and solved issues with other delegates from around the world so successfully, that a member of our team, Husain was awarded the title of "Outstanding Ambassador/Delegate" in the Committee on the Peaceful Uses if Outer Space.