Sustainability and Innovation Project Week took place at Avicenna International College between 24-28th of April.
Preparation for the programs started weeks in advance in order to make this a meaningful event for AIC high school students.
Students were divided into groups as a way to strengthen cohesiveness and teamwork of the AIC community, and were given specific topics to research and eventually present to their fellow students.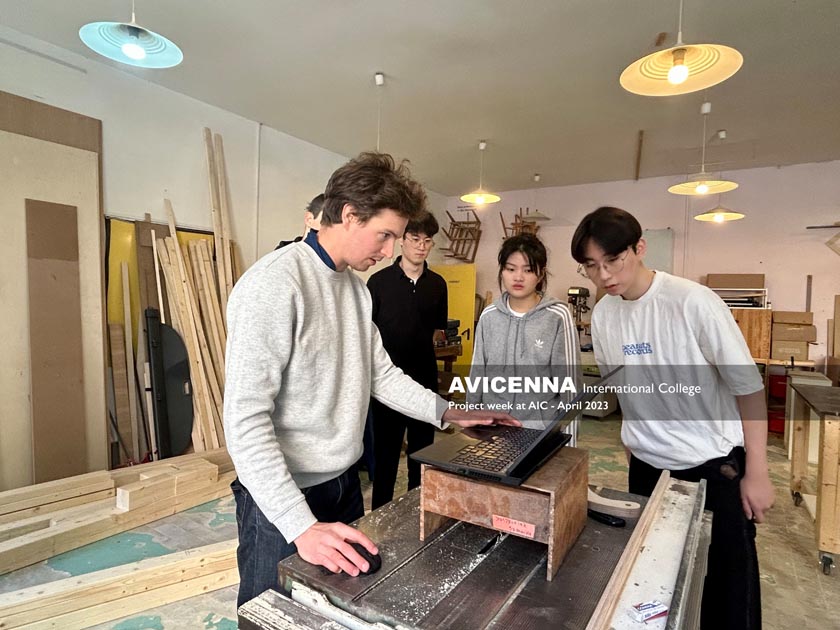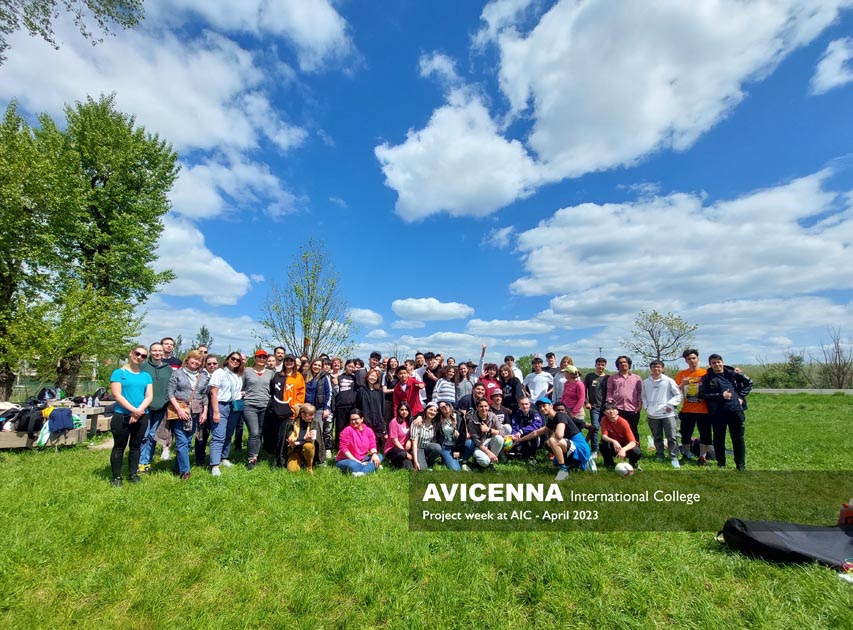 On day one organizers had to quickly improvise and make a necessary change: the first presenter had to be rescheduled for another day, so other lecturers stepped in for his place.
Our first guest, Mr Ádám Tóth, gave us a presentation on plastic recycling and his own personal team involved in the process, Malom Projekt. Mr Ádám stayed with us for most of the week as well, working with a group of students to construct a vertical garden utilizing recycled plastic components.
The second speaker, Mr György Pálffy, spoke at length about the futuristic design of modern healthcare facilities and the fundamental patent-centric philosophies that drive architectural innovation in his field. We would like to thank both presenters for accepting our invitation and enriching us with all their knowledge.
After lunch, teams and mentors were given the task to figure out how to manage their time available during the week, as there were many more activities to come.
Unfortunately, on the next day our plans of hiking through the neighboring hills of Buda were washed away by the rain, so teachers once again had to come up with another plan.
After everyone arrived at the school, we started out with watching a David Attenborough documentary together – a film about our precious natural treasures, the value of land and life.
Then, in an exciting and collaborative workshop, the students made paper decorations for the school's upcoming graduation ceremony, and later in the afternoon project teams were able to resume their work and research.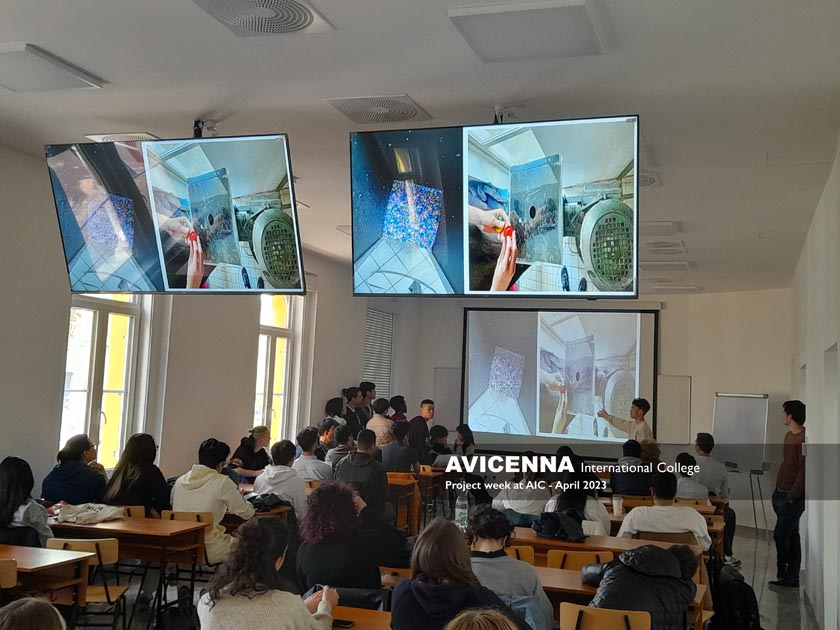 Teams seven and eight merged because they jointly developed a campaign on how the school can prepare for next school year's selective collection and recycling of waste at AIC.
The ninth team researched the possibilities of installing solar panels on the school's roof and utilizing solar energy in the future to save costs and lessen our environmental impact. The tenth team fulfilled an old student's desire, as finally they were able to lay the foundations for an in-house AIC podcast by creating its very first episode. The task of the remaining teams was to create a living wall together using recycled plastic for the construction of this renewed public space, with the active help and guidance of the aforementioned Mr Ádám Tóth.
On the third day, the task to implement and carry out the projects was well underway.
Three teams were involved in the documentation of every major event and ongoing activity of the week, creating photo exhibitions and videos.
The fourth team researched and eventually held a presentation on how clean water gets to the school, how much of it and what we use it for, and what happens to it afterwards, including suggestions on what students can do to save water during their everyday lives at our institution and at home as well.
The fifth team gave life to several plants in the Botanical Garden. The sixth team was given the task of presenting a Hungarian national park of their choosing.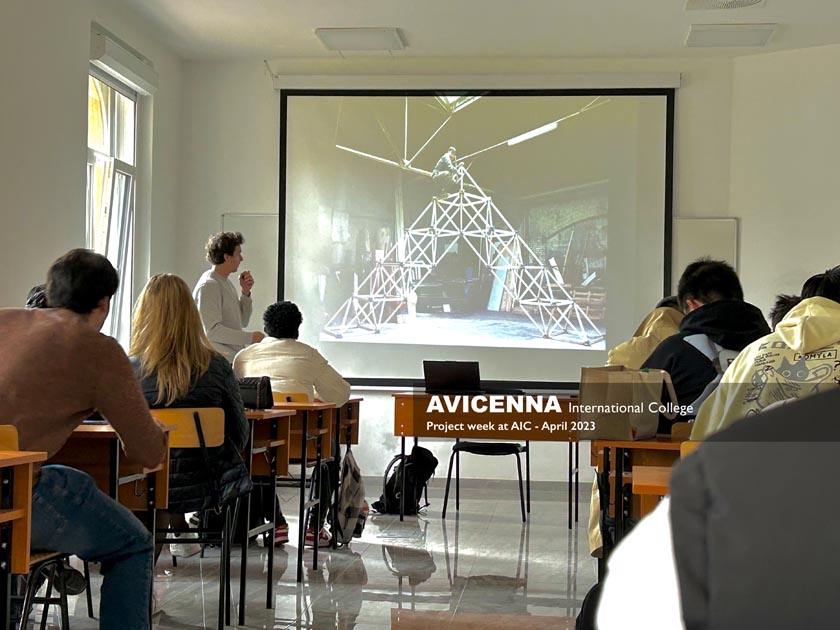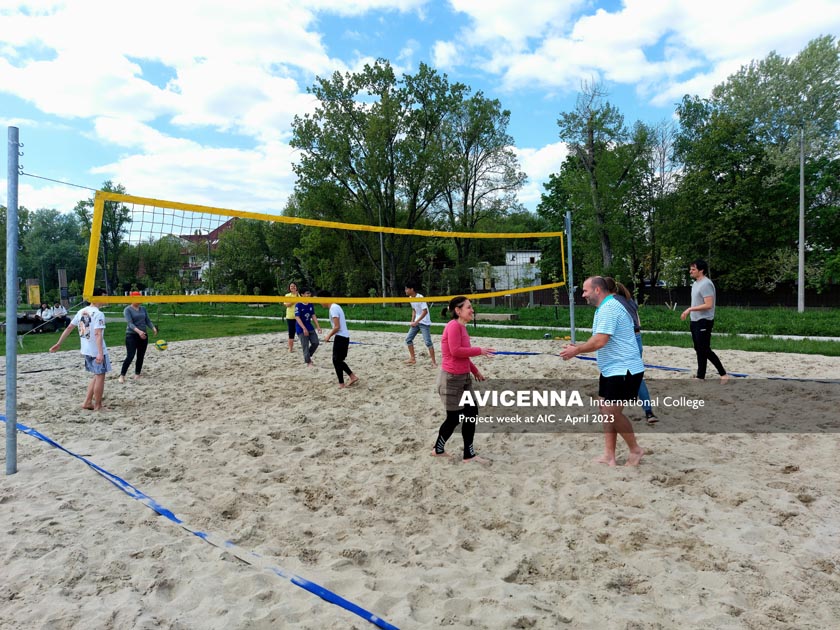 The fifth day was presentation day. In the morning, the teams were given some additional time to perfect and prepare for their presentations, which eventually started at 10:00. Teachers were delighted to hear many captivating performances with just the right amount of humor but always focused on serious and thought-provoking subjects surrounding the topic of eco-consciousness and environmentalism. This was a fantastic opportunity for our students to practice how to grab and hold the attention of their audiences.
The fourth day consisted entirely of all high school students traveling to Pünkösdfürdő Park. We did a joint park clean-up together as part of the TeSzedd 2023 voluntary cleanliness program, and orchestrated a variety of community building activities afterwards. Students had the opportunity to take part in many leisure programs, including multiple rounds of volleyball between teams of teachers vs students.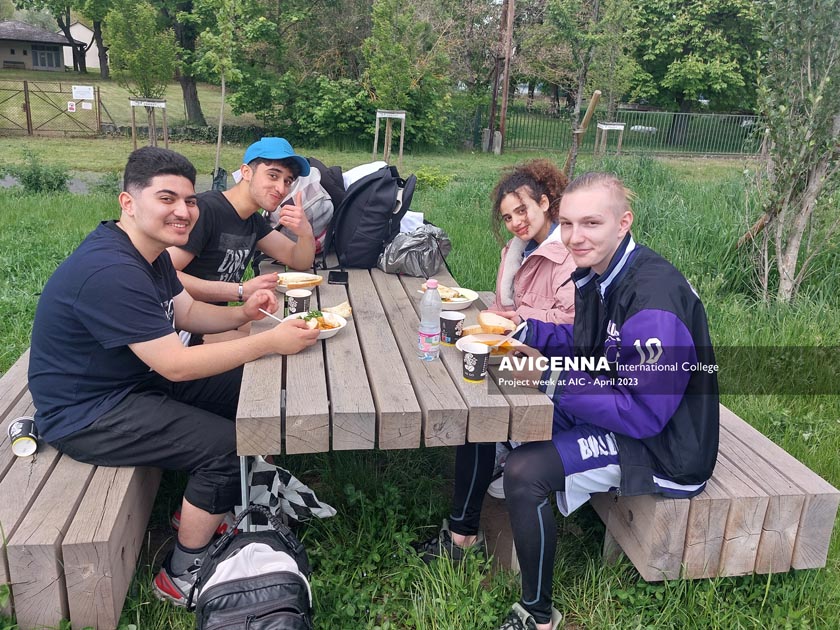 The project week wrapped up as a meaningful event for both students and their teachers involved. The AIC community solved a variety of tasks, communicated and worked together. We would like to thank the management of Avicenna International College for their continued support and for making this event week possible.