Semmelweis Scholarship is an independent scholarship program
of Avicenna International College.
Who provides the SEMMELWEIS SCHOLARSHIP?
Avicenna International College (AIC) provides SEMMELWEIS SCHOLARSHIP for international students who wish to study in one of the European universities in English. AIC is located in the beautiful city of Budapest which is the capital of Hungary.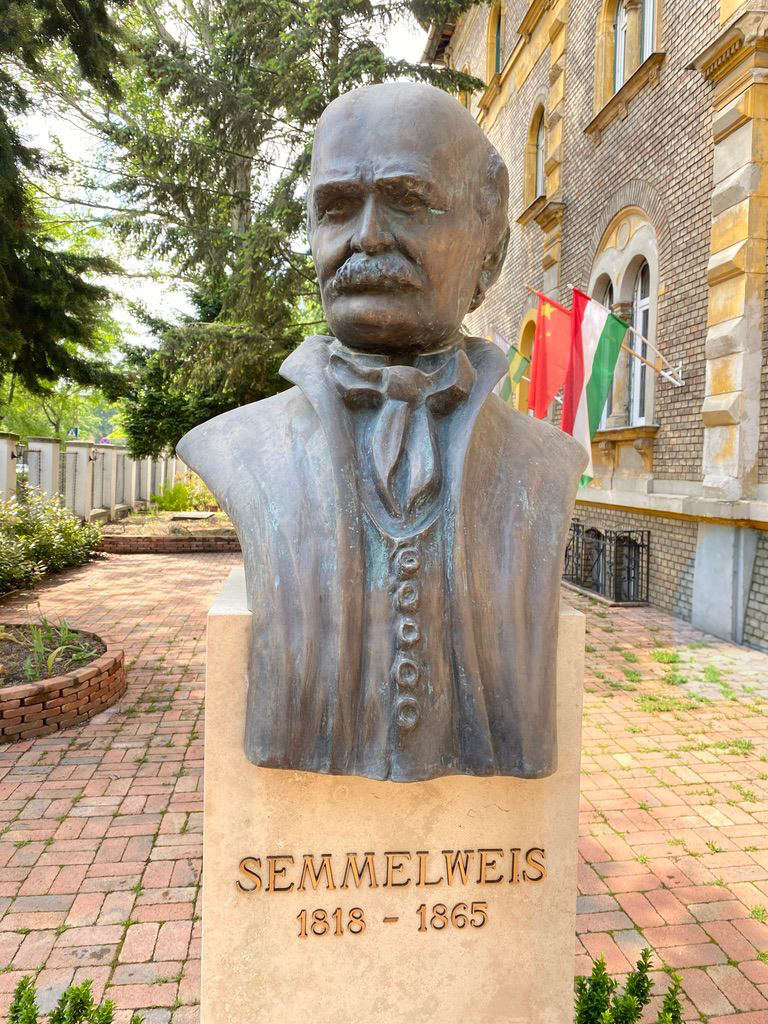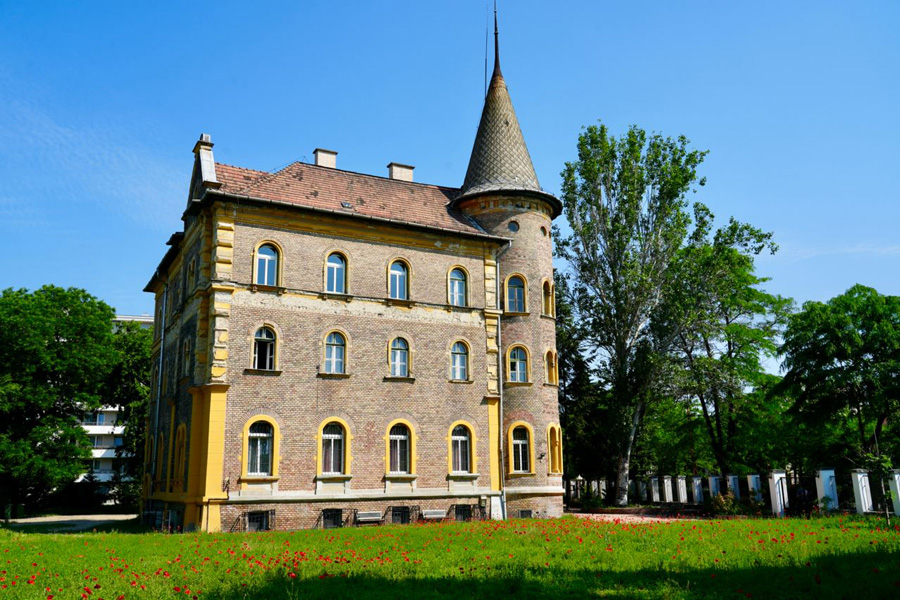 What does SEMMELWEIS SCHOLARSHIP cover?
The SEMMELWEIS SCHOLARSHIP offered by AIC can cover any of the following or a combination of them based on the eligibility of the applicant.
Full tuition fee support for the Avicenna Medical Foundation Program (AMFP)
Partial tuition fee support for the Avicenna Medical Foundation Program (AMFP)
Financial support for the books
Financial support for the lunch (weekdays)
Financial support for accommodation (hotel or apartment or dormitory)
Financial support for visa fee
Financial support for university application fee or fees
How can I apply for the SEMMELWEIS SCHOLARSHIP?
As an applicant who wants to study in a medically related field in English in Europe, you should follow these steps:
Fill out the application form to study AMFP at AIC. Please follow this

link

.

Fill out the Avicenna Medical Application Form. Here you will choose the countries, universities and the fields of study according to your interest. You can choose more than one and later we will help you to finalize your decision.

Provide the necessary documents

.

Pay the Application Fee for studies at AIC throgh flywire.

You will receive an Admission Letter and a complete instruction for the next steps via email.
How many students can get the SEMMELWEIS SCHOLARSHIP?
AIC plans to provide about 400 SEMMELWEIS SCHOLARSHIP to international students for the 2023-2024 academic year. This refers to those who can fulfill the requirements of the SEMMELWEIS SCHOLARSHIP. However, at Avicenna International College, everyone is a winner, because even those applicants who do not fully qualify for the SEMMELWEIS SCHOLARSHIP will get a form of support towards their studies. It can be in the form of a Distance Education (online education) or in other forms of support.
What are the steps to get the SEMMELWEIS SCHOLARSHIP?
The following steps will be taken by the applicants before they can start their studies in Europe.
You complete the application process.
You take an online test. This test includes Biology, Chemistry and English. You can choose to take the Biology and Chemistry test in English or in your own language. You will get detailed information about the test (content, type of questions, time, technical issues, …).

You will join an interview which will be in English and in your own language. This interview is online. We will send you the information about the date of the interview and the technical issues. This interview will check your English knowledge and your interest in studying medically related fields in Europe. No one fails in this test and interview. We just understand you better and we will rank the applicants according to their knowledge and interest.

You will be invited for a personal meeting with our staff and professors in one of our offices around the world or in a location in your country. If for any technical reason we cannot organize this step in your country, then the meeting will again happen online.

The result of the SEMMELWEIS SCHOLARSHIP will be officially published and sent to you. Then you can accept the offer and continue with your application process and come to Budapest to study or study online.
What are my chances to get the SEMMELWEIS SCHOLARSHIP?
As it is our belief that everyone is a winner at Avicenna International College, apart from the official 400 winners, everyone else will be able to find a way to enjoy the services of AIC during the 2023-2024 academic year or in the following years. So, your chances are very good. You just need to show how much you have worked in your high school studies.
Which countries and universities are supported by Avicenna International College?
The graduates of AIC who have successfully completed the "Avicenna Medical Foundation Program" can apply to any university around the world. AIC specially assists the students to get admitted to a European university in countries like Hungary, Italy, Czech Republic, Poland, Romania, Slovakia, the United Kingdom, Slovenia and other European countries. When you apply for the admission at AIC and the SEMMELWEIS SCHOLARSHIP program, you will be given a complete list of the universities and the courses. You will be able to choose your countries and the universities of interest.
During the course of your study, the Admission Department of AIC will help you to get admitted to one of the universities of your choice or to any university which offers you a better condition. We have a very great rate of success to get into European universities.
What and how will I study at AIC?
Avicenna Medical Foundation Program (AMFP) is a well-structured and comprehensive program designed for those international students who have completed their high school studies outside the UK and wish to continue their further studies in a medically related field in British or other European universities. The science subjects of AMFP include physiology, cell biology, genetics, microbiology, anatomy, general chemistry, organic chemistry and biochemistry.
AMFP is a complex program which offers strong support in general and academic English for those who did not study in English. It also offers medical science subjects which specifically are important in the first two years of medical studies. Continuous assessment, mid-year and final examinations, essay, and research papers are part of the program and requirement for successful completion of AMFP.
Can I choose my university and my field of study?
Yes you can choose your country, your university and your field of study. We will give you advice and training but you will decide where you wish to complete your medical studies in English. At the very beginning of your application process, we will give you a complete list of universities. You can choose more than one country, university and field of study. Our team will help you to get more admissions from more universities and then you can consult your family and choose the best option for you.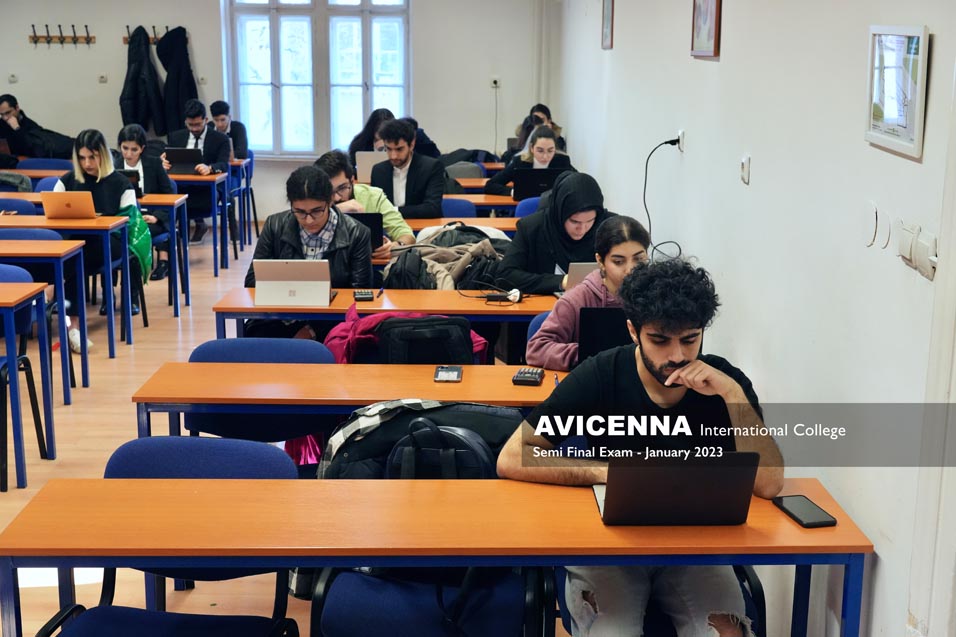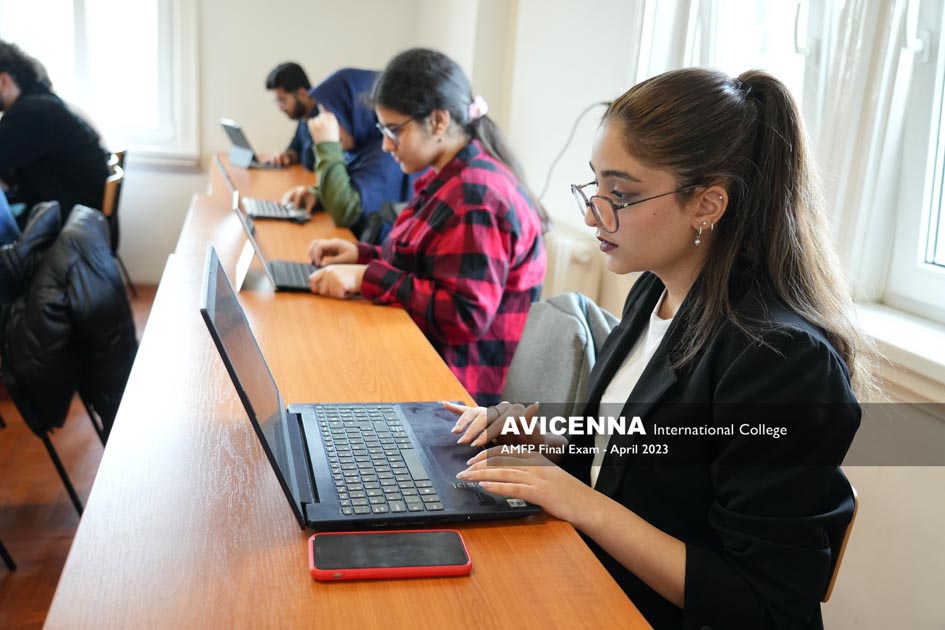 How long will my university studies take?
The length of your study depends on the field of study. Medicine, dentistry and veterinary medicine usually take about six years. Pharmacy is five years. Other paramedical and biomedical programs are about 3-4 years for the bachelor level and another 1-2 years for the master level.
Can I get SEMMELWEIS SCHOLARSHIP during my university studies?
Universities can provide financial support to their students who perform well during their studies. These supports can be in the form of reduction in the tuition fee or in other forms. Avicenna International College is planning to provide some financial support to its top students who complete the AMFP successfully and get to top universities in Europe.
What services can I get from AIC during my study in Budapest?
The Student Center of AIC is responsible to provide all extracurricular services to the students during their studies at college and after that. We provide services regarding visa and residence permit, accommodation, food, medical insurance, cultural and sport programs. These are all services which will make the students feel at home and focus on their studies.  
Is there a specific academic achievement requirement for SEMMELWEIS SCHOLARSHIP applications?
There is NO specific academic requirement to participate in the SEMMELWEIS SCHOLARSHIP plan of Avicenna International College. However, your previous academic achievements and your performance in the test will determine how much financial support you can get from AIC.
What are the accommodation options and support in Budapest?
The Student Center of AIC helps you to choose your accommodation. You can stay in the student dormitory or you can rent an apartment with your friends. In this way the expenses will be shared. The students who get financial support and SEMMELWEIS SCHOLARSHIP for their accommodation, will pay less or nothing for their accommodation in Budapest during their study at AIC.  
Are mentorship services provided to students throughout the SEMMELWEIS SCHOLARSHIP program?
All students of AIC receive mentorship from the specified teachers and advisors during their study period. Ms. Katalin is responsible for all the cultural support. Other colleagues at the Student Center will provide advice and mentorship whenever necessary.
If I do not receive the SEMMELWEIS SCHOLARSHIP or my application is not accepted, can I benefit from other educational programs offered by Avicenna International College?
As it was mentioned before "everyone is a winner" at Avicenna International College. If a student cannot qualify for studies in Budapest for any reason, he can join the online classes or other programs.
Do I need to reapply every year for the continuation of the SEMMELWEIS SCHOLARSHIP program?
SEMMELWEIS SCHOLARSHIP programs are always for one year. The students at college or university have to apply again for the continuation of the SEMMELWEIS SCHOLARSHIP. The academic performance of the student in the previous year is important for the decision.
What are the important dates?
The following dates are valid for the application to 2023-2024 academic year.
Deadline for application: 26, July, 2023
Online test date: 31, July, 2023
Interview dates: First two weeks of August
Personal meeting dates: Third week of August
Start of the classes 1: September 2023 
Start of the classes 2: January 2024
End of the course: April – May  2024
Start of the university: September 2024 (some universities October)