H.E. Mr. Jose Reinaldo Camejo Diaz, the Ambassador of the Bolivarian Republic of Venezuela paid a visit to Avicenna International College on Thursday 27th of October 2022. We are honored that Mr. Ambassador chose AIC as one of his farewell visits in Budapest as very soon his mandate will end and he will return to his country.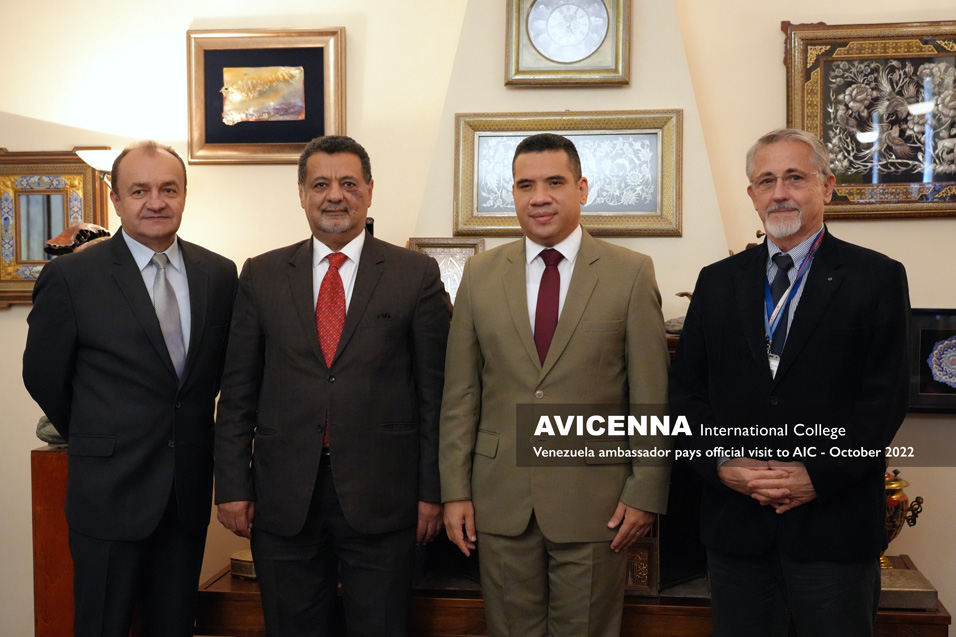 In the past few years, AIC has opened its doors towards Latin American countries and Venezuela was the first country to come on board and delegate students to AIC. These Venezuelan students are now happily pursuing their studies in Budapest. Other Latin American countries are now discussing the options with the President of Avicenna International College. The Venezuelan Ambassador was actively engaged in the process of bringing AIC and Venezuelan educational institutions closer to each other. His help and support was incredible and important both for AIC and the Venezuelan students.
The President of AIC has decided to establish a Latin American (Spanish) department to welcome educational relations with Spanish-speaking students and institutions.