36 AIC participants took part in this year's School Trip to go to Sopron and Vienna on 13-15 June. We were 26 students and 10 colleagues strong, including our 5 Italian Erasmus students and their accompanying teacher for the trip Agatino, who came to us on a Job Shadowing assignment for the last week of the 2022-23 academic year.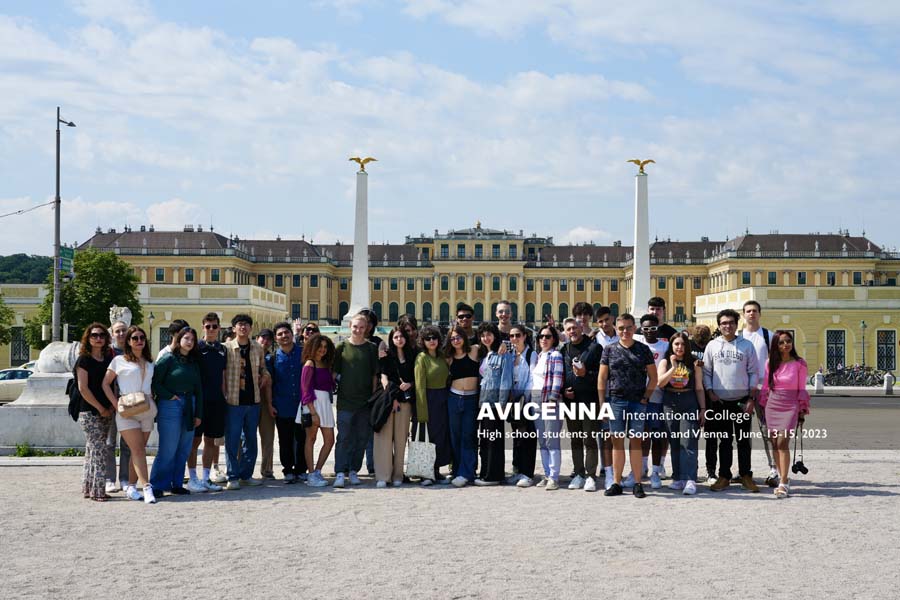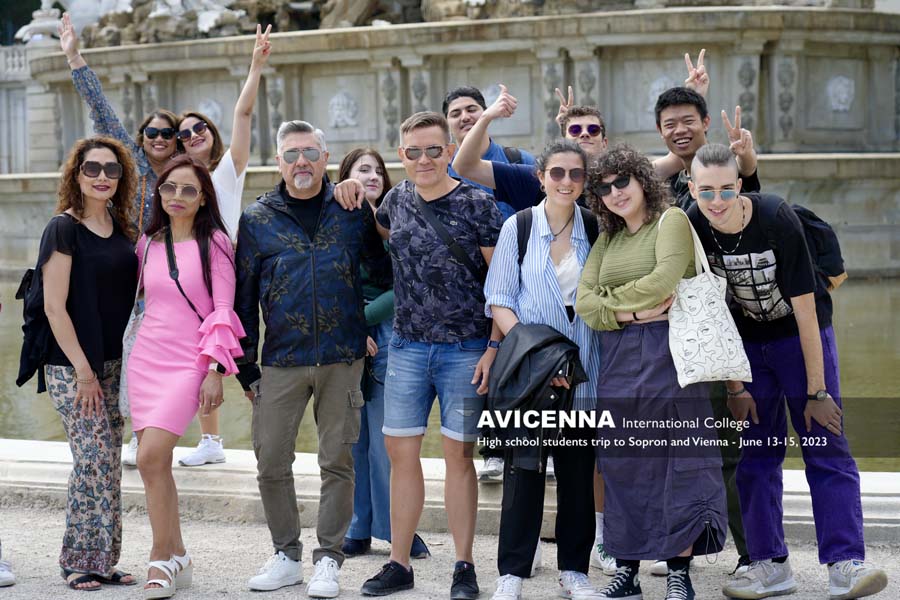 We left for Sopron from the Keleti Train Station in the morning on 13 June. We had to change once for a bus due to railway construction works and we arrived just after midday. We had lunch in a nice downtown restaurant recommended by a local we met on the IC for Sopron. This place proved to be a valuable venue for dining as the restaurant we pre-booked for the two dinners was just simply not up to standards. Sopron is a small but nice and tidy city with a city centre that is a mixture of medieval castle ruins and modern urban architecture. Since our pension was only about 10 minutes away from the centre, our students were a constant feature of the Fire Tower and its vicinity.
The next day, straight after breakfast we boarded the private bus we rented out for the whole day and went to the Austrian capital. We reached Vienna at lunchtime so we spread out from the parking place at Rathausplatz in small groups to look for food, everyone catering to their own taste. Prices went up in Vienna as well, so it wasn't easy to find a dish for less than 18-20 EUR per person. Our students got 3 hours free time for the afternoon to explore the beautiful inner-city parks and majestic royal palaces in downtown Vienna. At 4pm our bus picked us up and we went to Prater. The amusement park quickly became very popular with the students as they looked poised to try their hands at most of the equipment in the park. As a matter of fact it was the best quoted activity during our whole 3-day trip. Then we left Vienna for Sopron in the evening which was a bit chilly for the season, in mid-June temps hardly reached 13 degrees after 9 pm.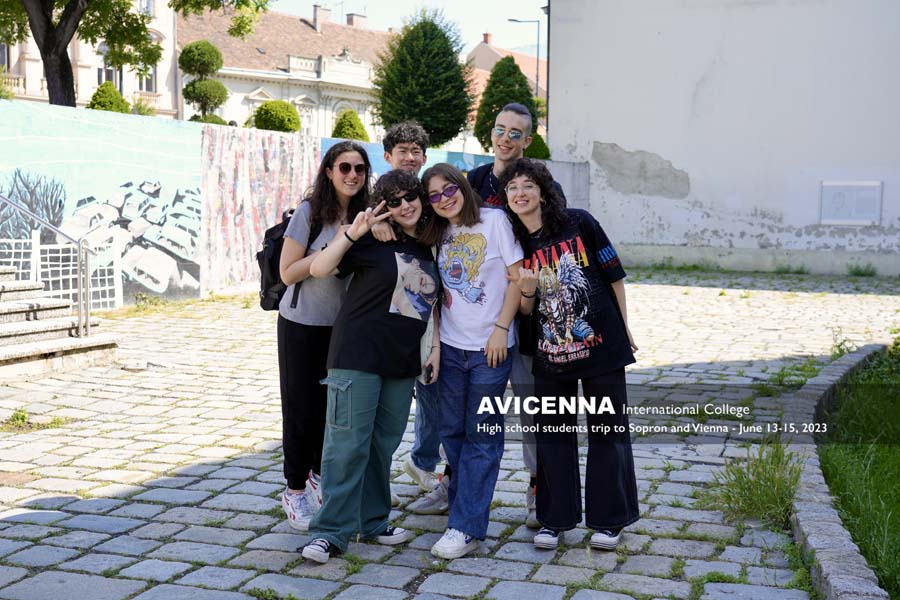 The last day was dedicated to Sopron again, we went to a bob park not too far from our pension where students and colleagues alike jumped in the bob to get a nice slide down the track for about 10 minutes. After lunch we packed our luggage and headed back to the train station to go home.
This trip was the second organised trip at Avicenna following the 1st one last year in Visegrád. It was especially good that 10 of our staff members could also take part in the trip and hopefully they too had a great time as these trips are only as good as the satisfaction of the participants. We could also show these two cities to our Italian guests who will always remember kindly of the last 6 months spent at Avicenna but specifically these 3 days, the last days of their stay with us that was made only more special, one crowning event worthy of their enthusiasm and a cultural exchange between them and our AIC students.