On 13 March we decided to take out all of our Italian Erasmus students for the second weekend in a row as some of them are going to leave us in 2 weeks.This Sunday the weather was again very nice and permitting which was pretty unusual after a chilling cold Saturday with gale force winds.
We went to the picturesque small town near Budapest called Sant'Andrea which is the Italian for Szentendre, on a day characterized by brightness, sunshine and clear sky.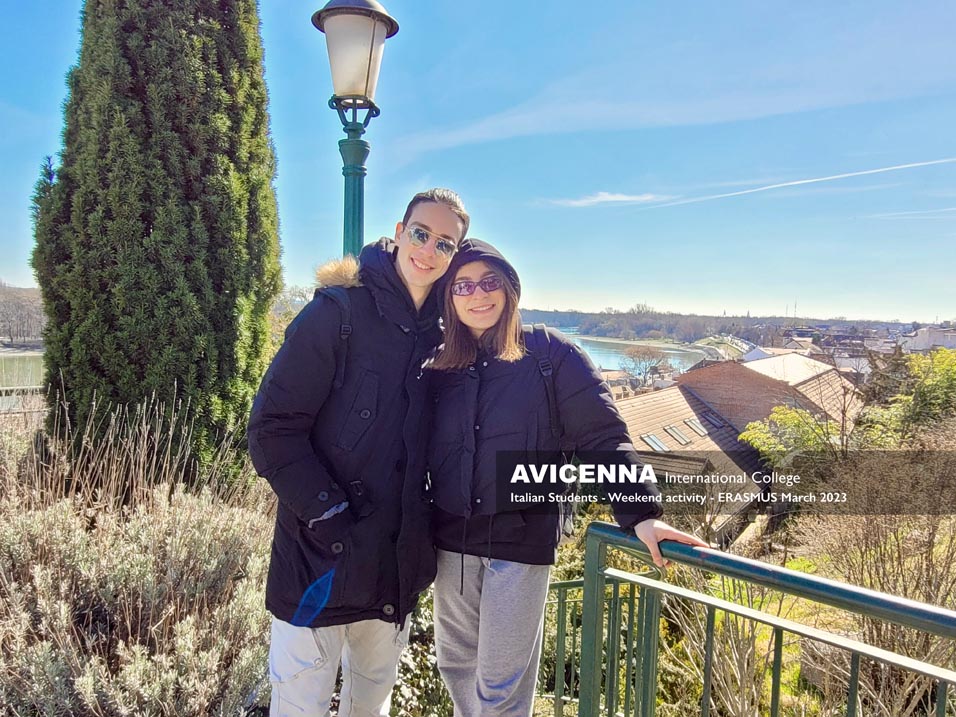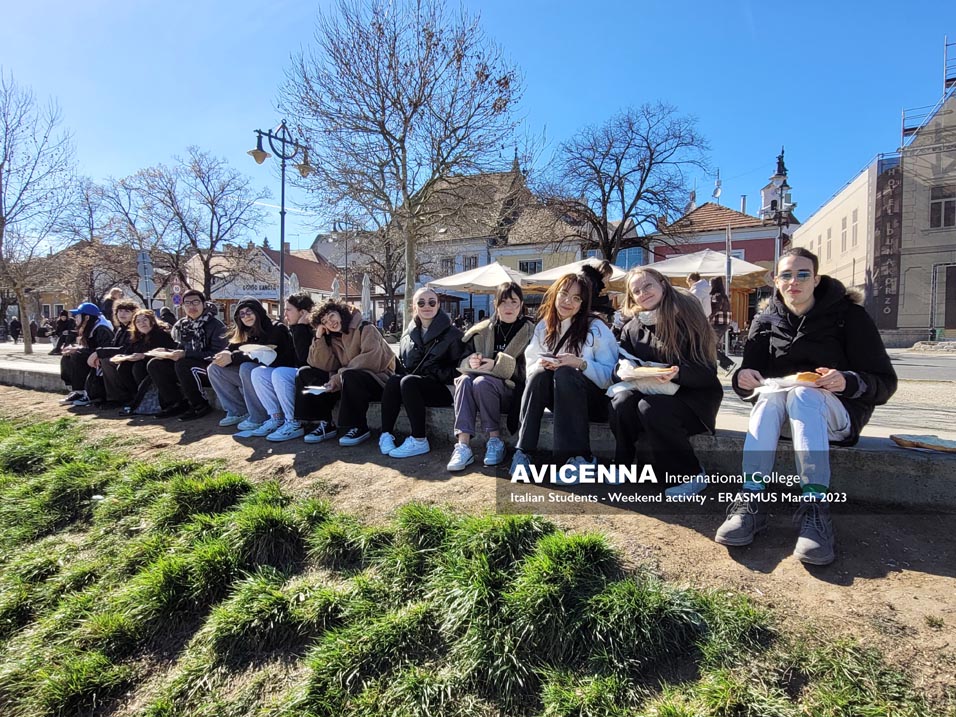 We took the suburban train from Batthany and walked into the city centre to discover the medieval cobble streets, its colorful shops, and cafes frequented by tourists especially in good weather.
We ventured up the hills, visited the Serbian district and the church garden and returned to the shopping street via the winding stairs flanking nicely kept private gardens.
Of course we couldn't miss one of the most renowned Hungarian culinary delights, the authentic lángos, the baked bread or pizza fritta, that is more and more on offer wherever you go in Szentendre but you have to have a keen eye for quality. We found a really good one on a side street flagged by floating coloured umbrellas. We took our lángos and sat out on the Danube embankment in sparkling sunshine to complement this unique taste with a water view seen from the benches.
On our way back to the HÉV we had a compulsory stop at an Italian pasticceria for a cake and a coffee on the main shopping street of the town.