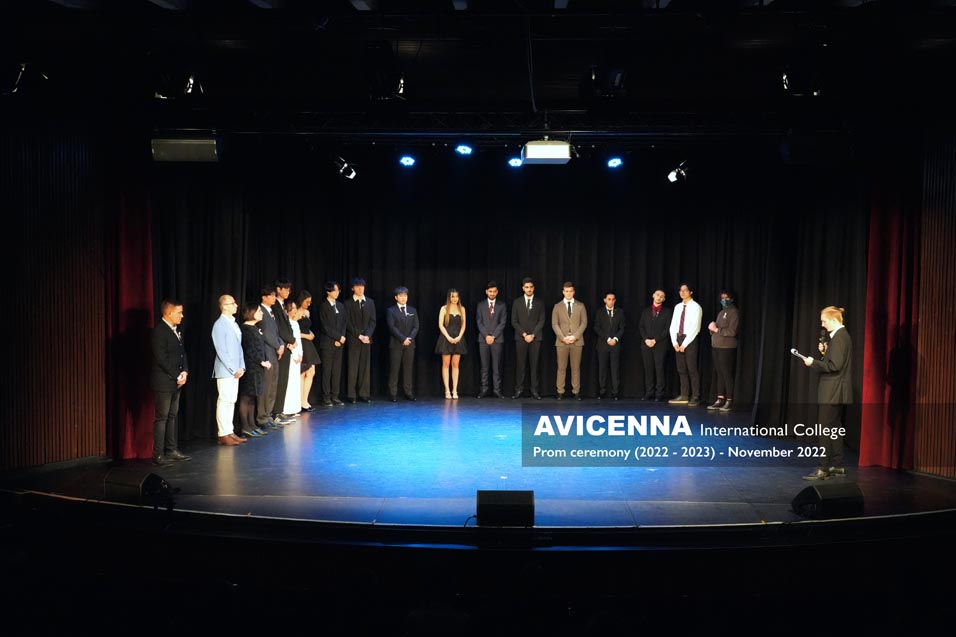 The promenade (prom) dance night of AIC seniors coupled with the ribbon ceremony ('Szalagavató' in Hungarian, [lit] ribbon graduation) was held on the 17th of November (Thursday), for the second time in the Ferencváros Cultural Center and Theater. During the ceremony, the Principal of Avicenna High School (Mr. Steve Szabó) gave a welcome speech to open the event highlighting the vast number of international students in the graduating year. Contrary to previous years, the President of the Institution (Dr. Shahrokh MirzaHosseini) unfortunately could not attend the ceremony due to other engagements; the President's message, welcoming all the students and parents, was however addressed by Ms. Shokooh MirzaHosseini.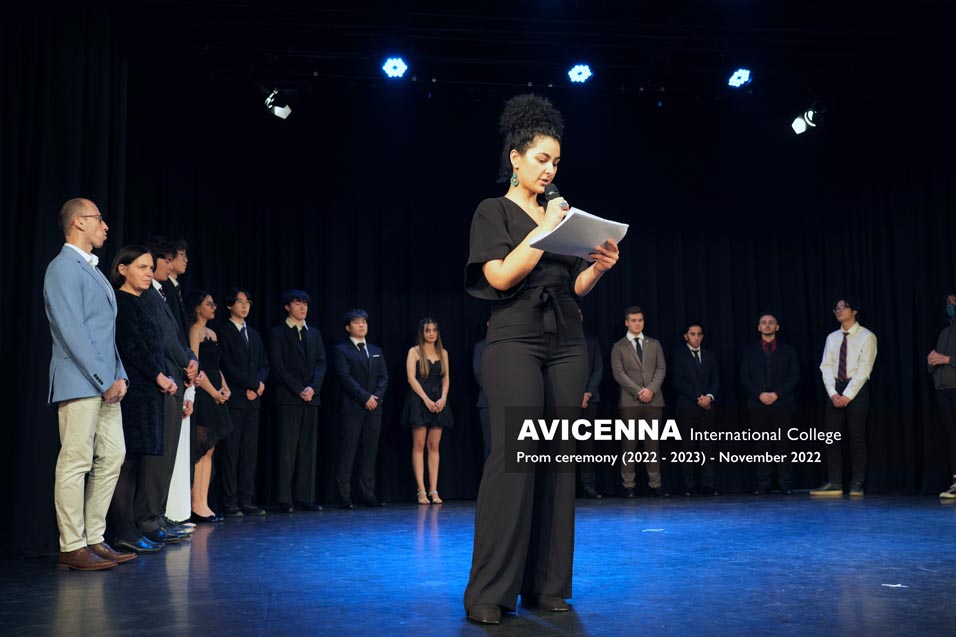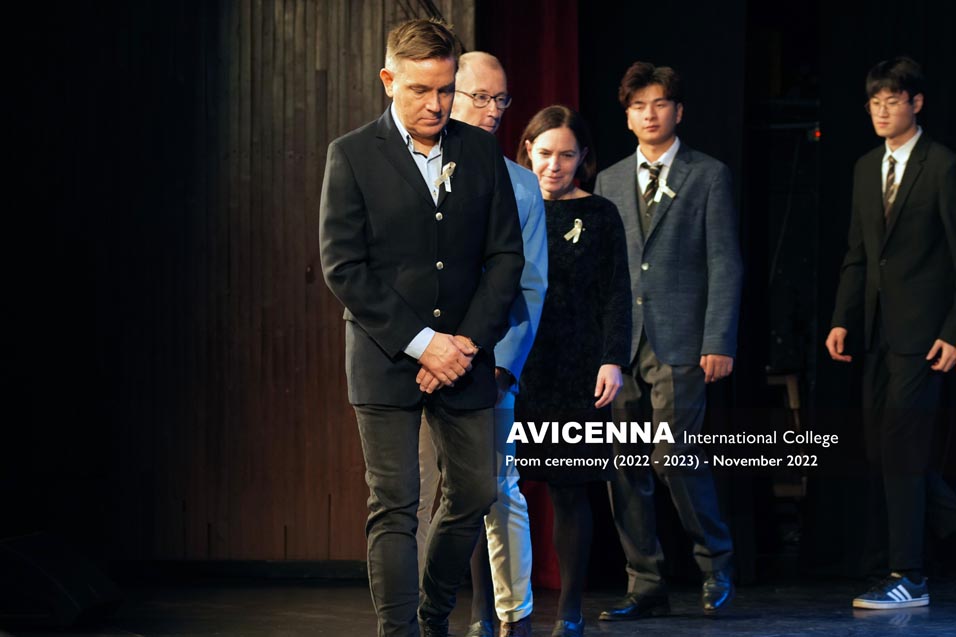 In his message the President urged the students to actively partake in shaping the future together and take notice of the challenges that we face in creating a better environment for the planet on which we all live. The disconcerting global, financial and environmental events taking place must not take toll on our lives and paths, the President outlined, but with hard work and education "[…] We will build a future on the earth that we can pass to our children […]".
During the ceremony, the class masters of the senior Grade 12 students gave ribbons to all the senior students, one by one. These ribbons symbolize the good memories of the high school years but also the hardships that the students had to withstand during their journey to adulthood. This ceremony also symbolizes the "rite of passage" towards the last great challenge of the high school years: the Érettségi (school leaving 'Matura') examination. As part of the ceremony, the students performed various productions consisting of dancing, reciting poems (by Molnár Géza, Soroush Khani and Vo Anh Duong 'Zina') and performances of classical works on the piano. The traditional dance of the senior students was performed under the mentorship of the dance teacher, Ms. Krausz Emese. After the performances, the students, teachers and parents took the stage for some mingling and dancing while enjoying the catering of the Buffet. Finally, the coronation of the prom kings and queens took place to conclude the event. AIC is grateful for all the organizers (the Principal and Vice-Principal, the dance teacher and all those involved) for providing a memorable night for our senior students, who will hopefully graduate with high success at the end of this academic year.