Approaching Multicultural Issues and Mixed Ability Classes
I took part in this amazing mobility course offered by the International training center in Prague between 5th to 9th December of 2022. On the first day, we had a very friendly welcome by David Brož, the manager and also by our trainer Denisa Mouchová and then David smoothly finalized our registration for the course and then collected our documents that needed to be signed by ITC. I should mention that they had a very organized and professional approach all through the course. The group was so great that everyone felt like part of a family sharing their experience and being extremely friendly and approachable.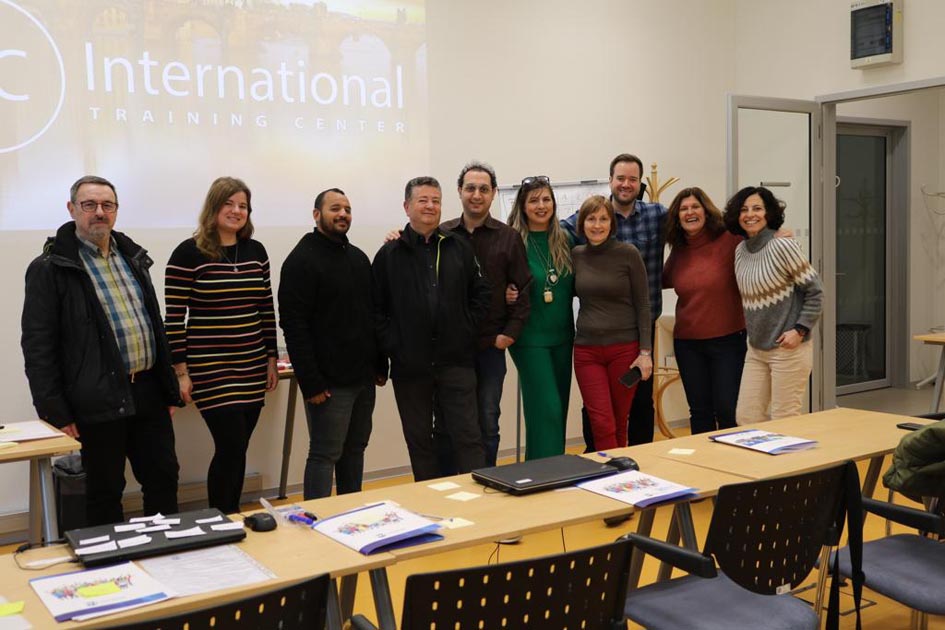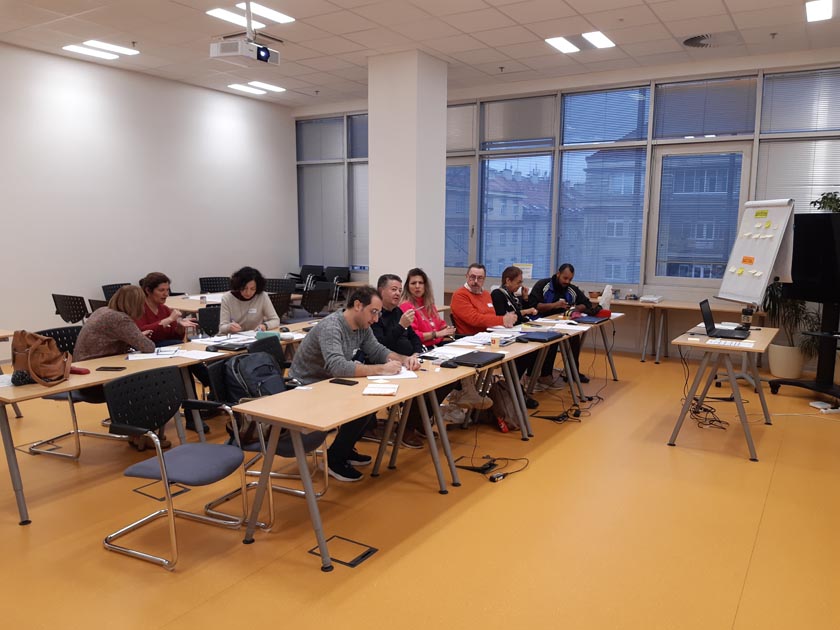 The group included 3 teachers from Greece, 3 from Spain, 2 from Reunion island and me from Hungary. On Day 1, everybody introduced themselves and also presented about the school that they were sent from which made us feel already that we have a lot in common even though there were many differences among our institutions with respect to size, curriculum and enrolled students. We were asked by our trainer to mention something that we really liked or good at in our work place and also something that was a challenge for us. Afterwards, we had a discussion about the challenges of having a class with diverse cultures or mixed ability students. Then, we had to work as a group on a big ladybug drawing on cardboard to find common things among all of us and then to write down things that was unique to each one of us.
During the lunch break, they recommended us to use the canteen in the center which proved to be a great idea since the food was tasty and was very rich with variety with a great price. On this same day, we had our guided city tour which was also extraordinary! The guide was super organized and flexible with everyone and at the end I was surprised how many places we were able to visit during the roughly 3 hours. Most prominent places, like Charles bridge and the amazing castle premises were covered during this tour. On day 2, we started our course in a more serious way discussing what students need and she talked about PERMA which stands for positive emotions, engagement, relationships, meaning and accomplishment. The training always included an interactive work that we needed to do either with the whole group or in separated groups which made us get close to each other and exchange our thoughts and ideas. Discussion followed about how to differentiate instructions for mixed ability and special needs students and how to develop effective communication skills. All types of special needs students were mentioned and I realized that there was always room to study new things that I did not know about. Focus was made on how giving feedback was important to be specific, accurate, objective, timely, usable, desired by the receiver and checked for understanding.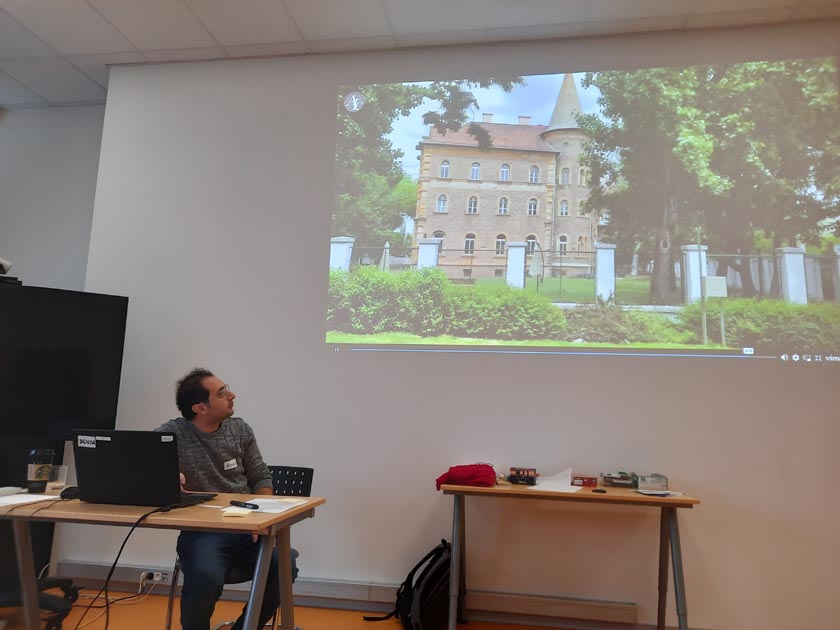 It was very useful the wheel of power shown by our trainer to see how marginalized students due to different reasons can have trouble integrating in a classroom. As a follow up to this, we had to decide what are schools that use integration, exclusion, separation and inclusion, and then we discussed the pros and cons for each. Later, we were introduced to Gardner's multiple intelligences which was developed by a psychologist in Harvard university that shows the complexity of intelligences that students can have and not simply have an IQ test for being clever. This broadened our perspective to see that a student can still be intelligent in a field even though does not perform well in some certain subjects. On Day 3, the discussion included stereotypes, prejudice and discrimination where we had to find similarities and differences between them and how to overcome each one.
This mobility was funded by the European Commission.
The information presented here does not necessarily reflect the views of the European Commission.