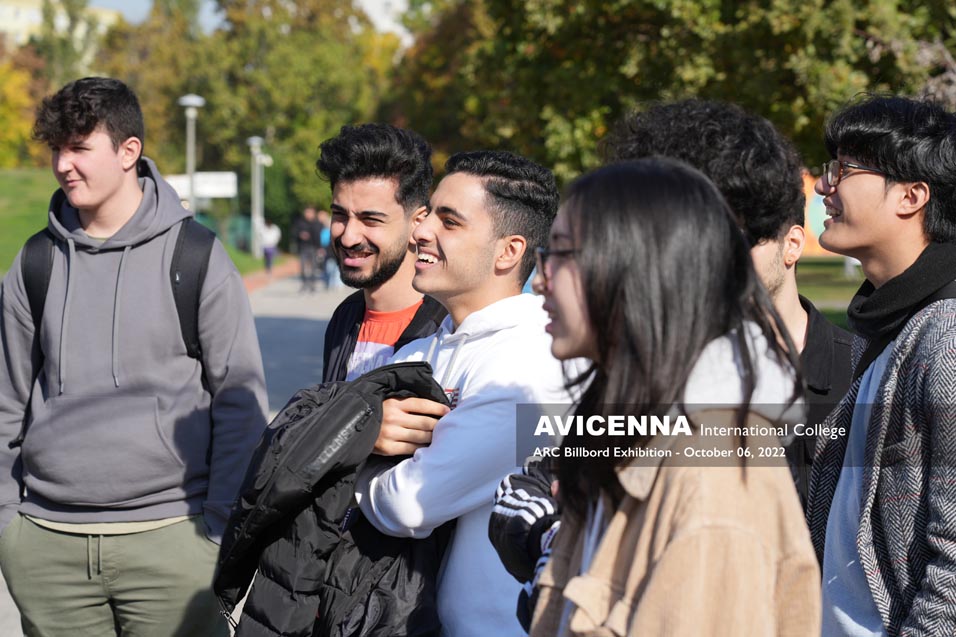 Hello folks, this is Ms. Emese, English language teacher of C1 group in HS, let's see how we develop our English skills in an interactive way:
On a sunny Thursday morning, our highest English level group paid a visit to ARC (FACE) open-air billboard exhibition in Bikás Park, Újbuda. On those billboards Hungarian public media artists and everyday people react to public life, craze of politics, all current issues of today in a funny, talkative and sarcastic way.
Before we get into details of our time spent there, let's see what ARC is all about:
ARC (FACE) NO.22
EXHIBITION ON OUR BUBBLES – WE ARE A COUNTRY OF 10 MILLION BUBBLES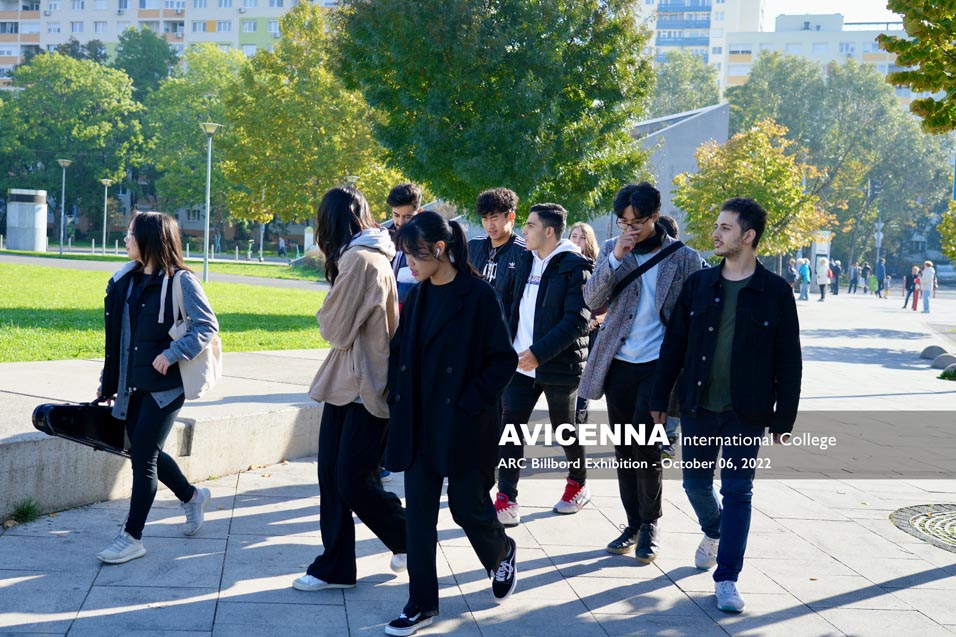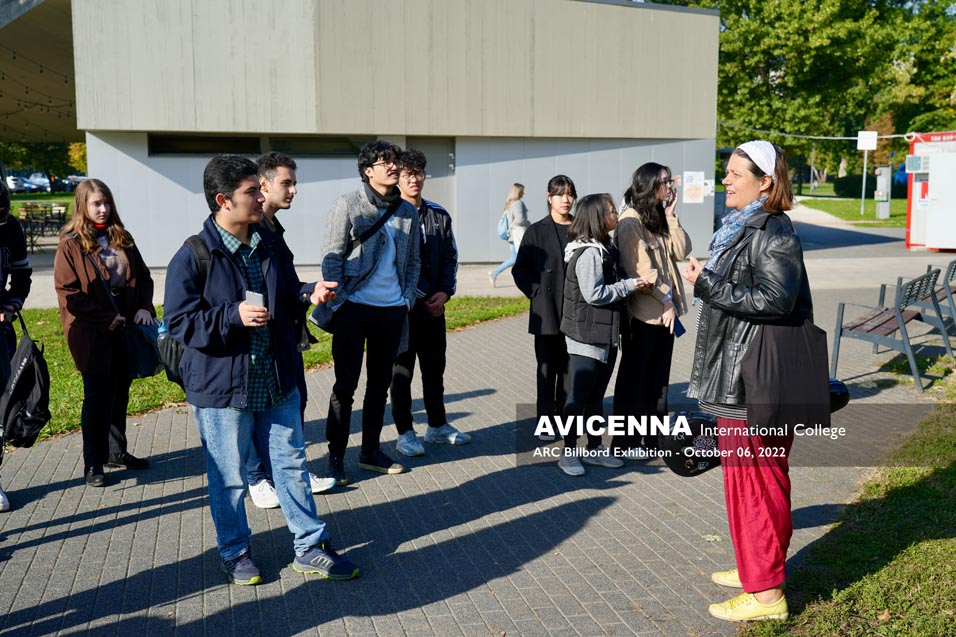 Background info on ARC:
ARC was formed by 3 fine-art and media artists in 2000 when they had their first call for billboards to be presented on the street. The best 100 works are shown each year.
The goal is to unite the two main fields of visual art: advertisement and fine-art: to be united and re-contextualize messages and problems of everyday life within new forms of communication. To reach the widest possible publicity, they chose a public square as their main venue for the exhibition and a group of artists and media experts form the jury each year to decide which are the best 100 works to project clear, understandable, free and independent thoughts and images for the given theme.
Every adult above 18 can enter the competition regardless of their artistic background, age and place of birth who feels the urge to share their thoughts publicly. Artists can form groups as well for the entry or run more works at the same time. Since the project is not subsidized and wishes to stay as an independent initiative, each year there is a rough and hard time for the organisers to raise enough money for creation of ARC.
This year's topic is the BUBBLES we live within, can we, must we, do we want to break out of them? Can we see mutual space and share what's within our bubbles?
This year's public speech topics include the government's withdrawal of KATA – a special, affordable tax form for small entrepreneurs – that felt  more as a destruction for all walks of life who did small private businesses, (language teachers included ) poverty and open speech, feelings of being lost, staying or leaving the country, public law on sex education and many other interesting areas of public life and Hungarian identity.
As you see, one definitely needs a native Hungarian's help to navigate through the hidden, background meaning… so we made good use of the cross-cultural values of our group:
We teamed up in pairs to understand well the many-folded messages, puns and references, with a native Hungarian leading and translating for his/her classmate while walking through the exhibition area then discussing together what they had seen or understood, raise questions, and gather for a group talk.
The follow up exercise will be to study some techniques for writing criticism then create a proper review based on what we have seen and form opinions in a proper, thoroughly structured way – as we were publishing in The New York Times as the bare minimum.