Mobility Experience
Harout Parseghian
Upon arrival, we were warmly welcomed by the school's directors and informed of the location where we needed to gather to be introduced with our trainers. Group sizes varied from only one student per trainer to about 10 trainees per trainer. Our names were registered with the administration where Ms. Sandra stood out with her great leadership skills. We were also asked to fill in the General Information Form and given handouts of our course program timetable; as well as a nicely prepared flyer about the social activities that we could choose including a cultural guided tour to Valletta, Mdina, and also a Saturday option for visiting the sister island of Malta, Gozo. We were asked to meet again at the same place at the end of the first day's course to have our pictures taken for issuing our students cards which we received the following day. An emphasis was made for submitting any documents as soon as possible that need to be signed by ETI such as the Mobility Europass, the Erasmus+ Learning Agreements…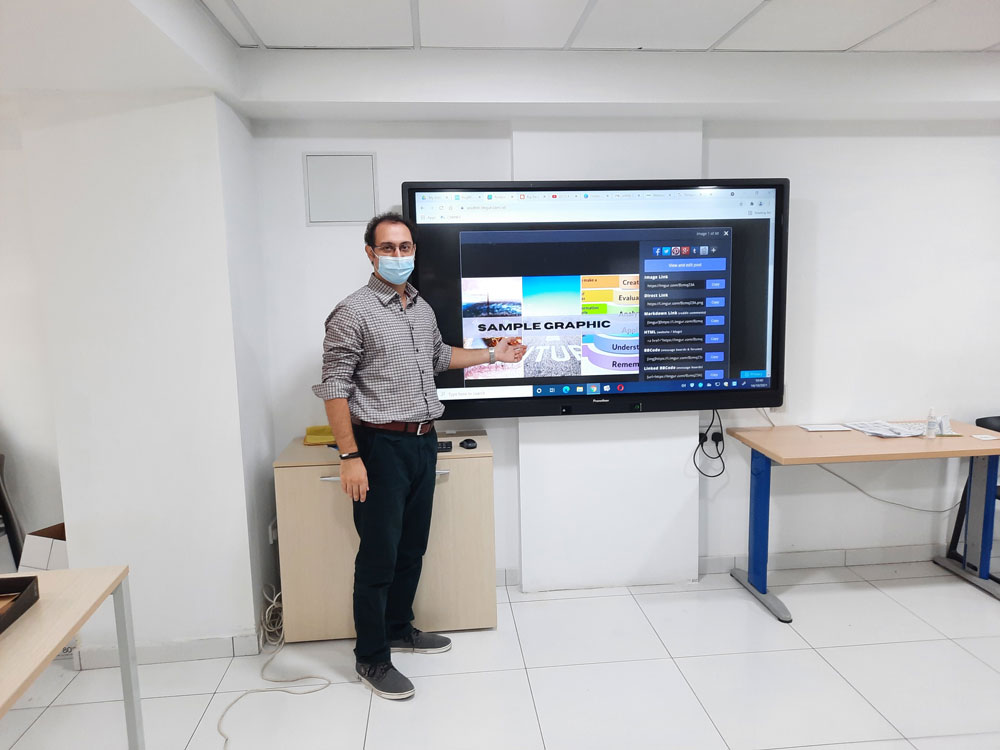 We had a great kick start with our trainer, Mario Cordina, who proved to be an amazing skilled trainer with his patience and ability to follow every trainee. He explained the importance for every student of ours to have a personalized email address created by the school so that the student separates his personal life from the academic life. We were introduced to the SAMR model which stands for Substitution, Augmentation, Modification, and Redefinition, which is a planning tool that helps to design better learning activities for students where technology is a must to be used in a classroom. We learned about Webquests and their learning potential especially during online or blended teaching which we experienced during the pandemic. We covered the course of designing a webquest and were given a group project to work on to be submitted on the last day.
I personally liked the idea of scaffolding in teaching, where instead of giving the information to the students, as in old-school teaching, we only prepare scaffolding for the students to build their knowledge either individually or as a community. Another important wake-up note for me was to consider the whiteboard the property of students and not ours.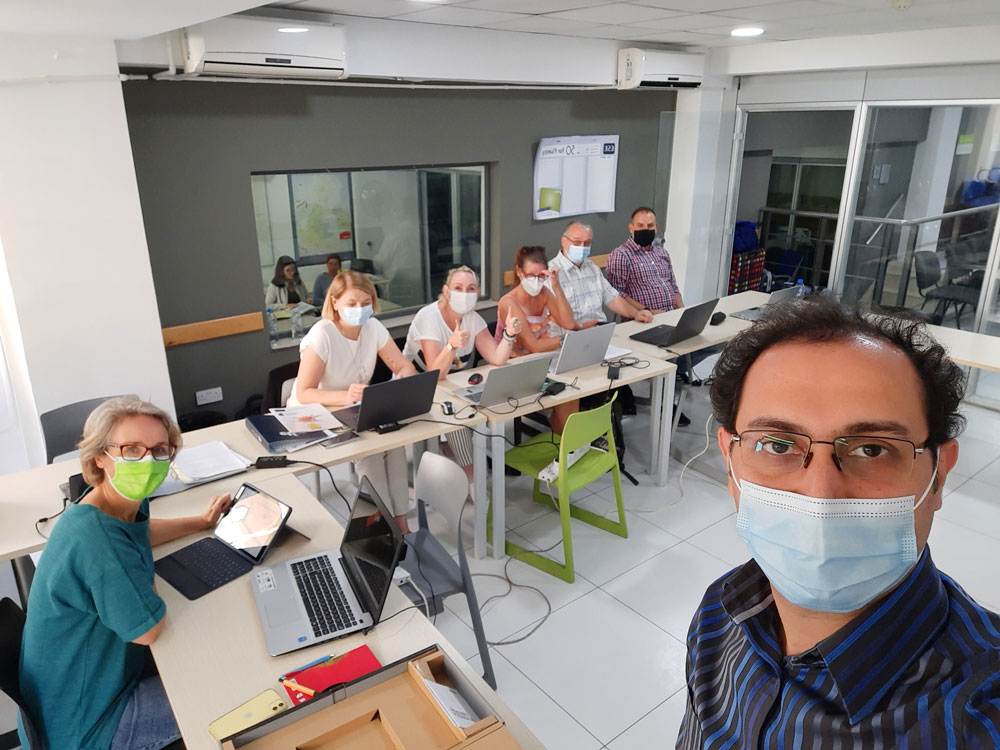 During the following days, we got introduced to a huge wave of free softwares and tools that help integrate technology in our classrooms. These included anything from online dictionaries, visual thesauruses to designing crosswords and quizzes. English language development was always a focus during each course. We also found out about many online Interactive Whiteboards that are available and learned how to create IWB activities. A very new and exciting part of the course for me was designing a WIKI which we learned how they work and finally decided with my group to have the project done on a WIKI page. During the last couple of days, we learned more about online resources for sharing and organizing, as well as editing images to create info-graphics because pictures talk more than words. Additionally, a great way to teach English was the StoryBird, where we were introduced to softwares that makes story building very easy, enjoyable, and beneficial for education.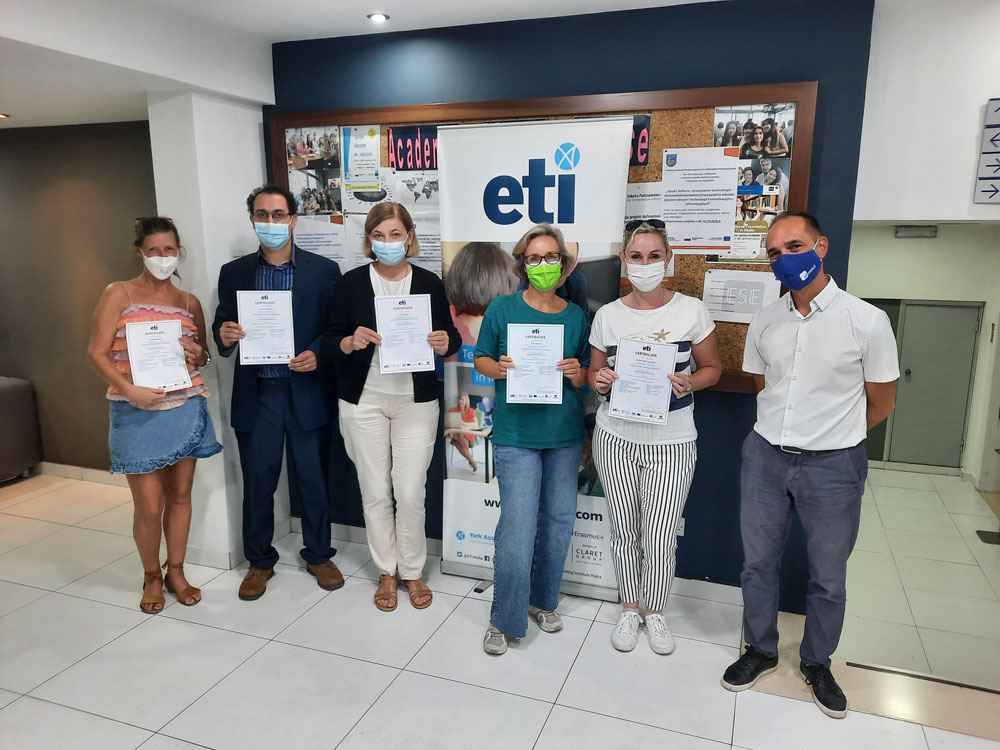 Overall, the experience was splendid with the craving to participate in further training events that would also teach how to create websites and blogs which is included in the 2-week program. We were happy to receive our certificates on the last day of the training and built connections with the community of learners who were there from different European countries.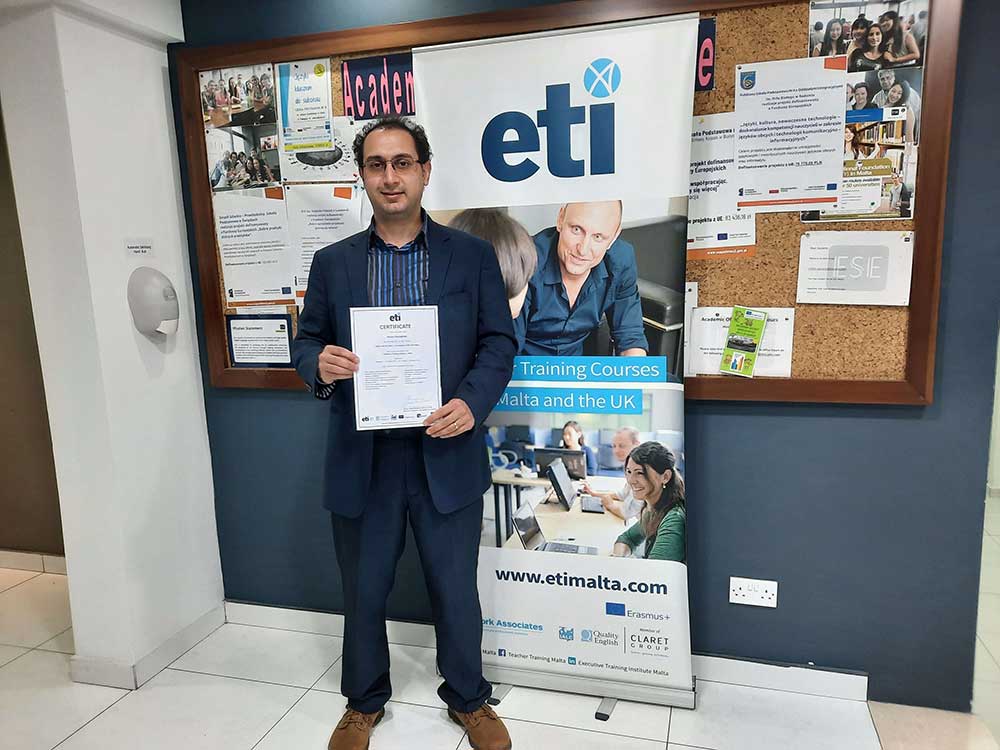 This mobility was funded by the European Commission.
The information presented here does not necessarily reflect the views of the European Commission.