Discovering the Best Educational Systems from Europe and the World
This course held in Rome was the last one out of seven individual teacher courses and training of our 2022-23 Erasmus Project Cycle. I opted for this course because I found its description rather appealing, hoping to learn more about the education systems developed and adopted by different other EU and international schools beyond the EU, through discussion and collaborative learning.
The course itself spanned over a week and was attended by 15 colleagues as teachers and school directors from Belgium, Spain, Romania, Estonia, Croatia, Reunion Island and myself from Hungary.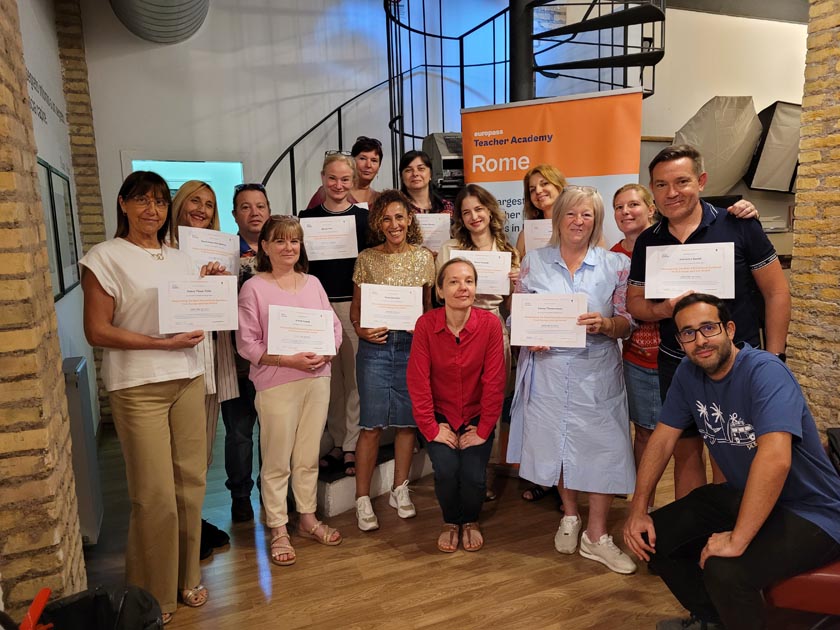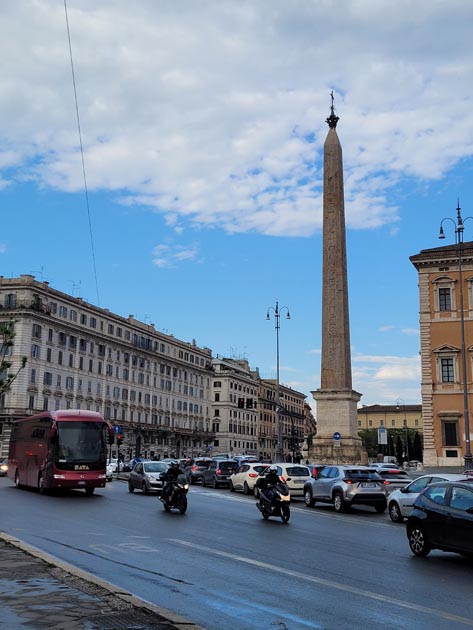 As it always happens in Erasmus courses, we introduced our institutions in a bid to get to know each other better. The trainer Olga set the learning outcomes:
Understand the cons and pros of globalization and localization in education;

Learn about how to build a productive school culture;

Identify characteristics of an effective educational system;

Relate and encourage constructive dialogues and debates;

Integrate and evaluate diverse approaches and solutions in the classrooms;

Identify and employ a variety of thinking routines.
We were introduced to the educational systems in the Netherlands, UK, to the Finnish educational system, to the education in Norway and in Canada, in Singapore and Japan and in the Seychelles.
Most of these systems were already known to us, we expected more insight and a more practical and experience-based approach, something that we cannot find on the internet, something of understandably more expertise. On the other hand, the audience took care of themselves and started discussing each other's educational systems, their pros and cons and that proved to be extremely useful since certain tabus had a different meaning. We discovered that every country in the EU has the exact same concerns and issues when it comes to primary and secondary education in the public sector. In Brussels (3 colleagues came from there) teachers are abandoning schools for the increasingly difficult living conditions, there are many Belgian towns where there are no teachers in primary school, grades are being looked after by non-educational staff.
Spanish colleagues talked about the same plus they cited safety concerns inside schools, they had to hire armed guards to guarantee their safety. They were also voicing their concerns about having 2-3 different educational laws in place at the same time, not knowing how to differentiate class per class.
In Estonia new educational law is being introduced as we speak where teachers can be collocated to different institutions due to staff shortages and people with university degrees can get a free and fast-tracked teacher's degree, the compulsory school age is promoted to 18 and parents can get a fine if their kids are ignoring it.
In Croatia the schools are rather homogeneous, my colleague of 15 years teaching experience did not hear about mixed ethnicity classes in Croatian towns.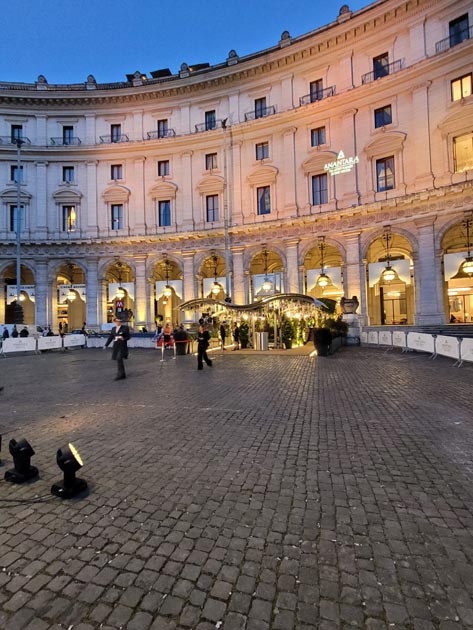 The most interesting and thought provoking was the account of our two lady colleagues from the far away French territory La Reunion where the living standards are so high and teachers' wages can easily exceed 3000 EUR a month after 20 years of experience that teachers from the Motherland France are queuing up to pass the rigid prerequisite threshold to be allowed to move to the Island to work.
All in all it was a very enriching and a worthwhile experience, the Course Provider brought us together and however the curriculum was below standards, the information and experience we exchanged really made it one of its kind, an unforgettably unique course in such a mesmerizing city that is second to none, Rome.
This mobility was funded by the European Commission.
The information presented here does not necessarily reflect the views of the European Commission.
Rome 22-26 May 2023
article by Steve Szabó