The last day of the academic year 2022-23, on 16 June, just one day after the very highly quoted and memorable 3 day-long School Trip to Sopron and Vienna, we organized a short but concise End of the Year Ceremony.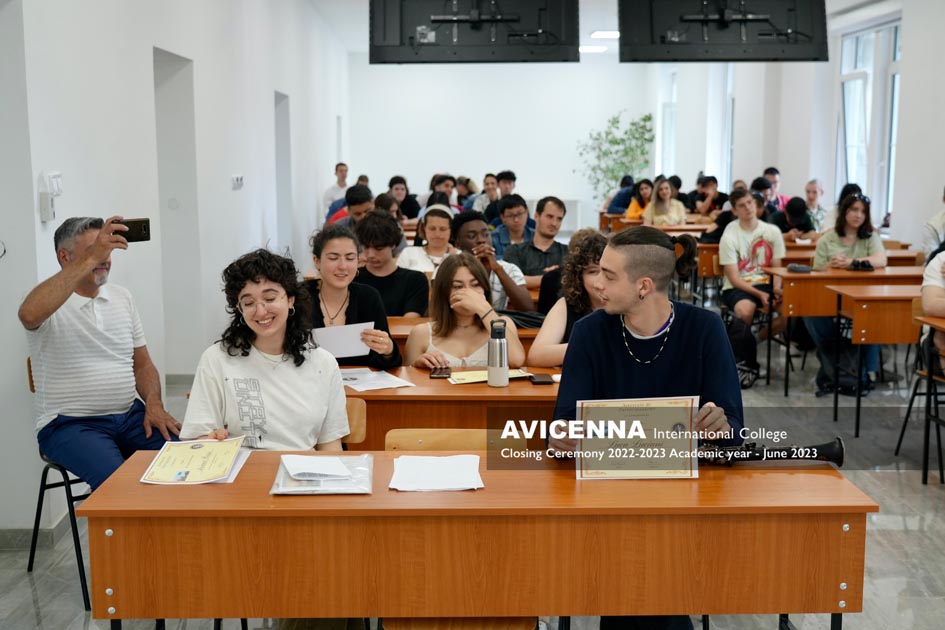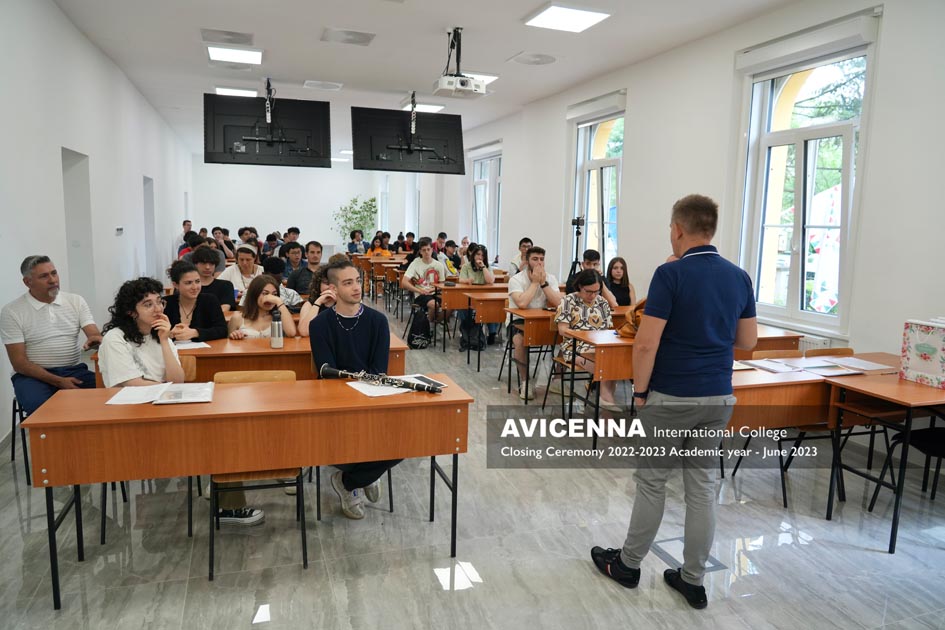 The students present were greeted by the principal. After the about 10 minutes summary speech of the principal, it was the turn of our 5 Italian Erasmus students to give us their farewell performance, Luca's clarinet and the girls' recitation that was suspended during AISF2 due to the sudden onset of a thunderstorm.
Luca started with a piece called 'Va, pensiero 'which is from one of the best-known chorus plays in the history of opera, featured in the third passage of Giuseppe Verdi's Nabucco.
'O sole Mio 'came up next on the clarinet, which is a Neapolitan song, published in 1898 and known all over the world. It has been recorded by singers of various languages.
Luca's performance was greeted by a strong round of applause from the audience and followed by Arianna and Noemi, who recited a poem of a popular poetry written in the dialect of their city in the region of Umbria, Perugia.
Then came Martina and Sofia to take the podium in room 209 who were reading a poem written by Gianni Rodari in 1960 called "Il Cielo è di tutti", literally translated as "The sky belongs to everyone.
The Italian students were handed out their academic accomplishment and attendance certificates which was followed by the handing out of certificates for academic excellence for the other Avicenna students as well.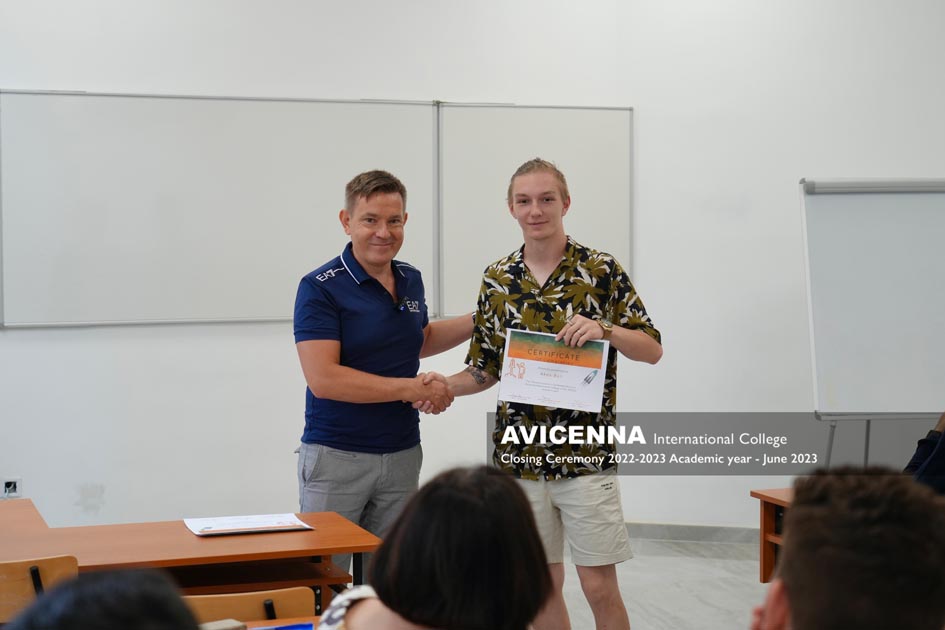 We will continue the dedicated work with an attention and strong focus on our Students coming into the new academic year from September.
Model UN participants were also rewarded for their persistent work and outstanding performance at the Budapest conference, further spreading AIC's good reputation in an inherently international environment.