Building bridges between EU schools to provide opportunities for our pupils of today and tomorrow.
In the following lines, I am going to share my experience and thoughts about the above-mentioned mobility I took part in. I am sharing my feelings and ideas as a high school teacher while reflecting on them from a professional and personal view.
This experience was the very first one for me since I have been a teacher in secondary education only for a couple of years. Even though I did learn about ICT tools and had the opportunity to improve these skills of mine during my university studies, this one-week course gave me a chance to gain further professional ICT skills and acquire a deeper and more elaborate knowledge on specific applications.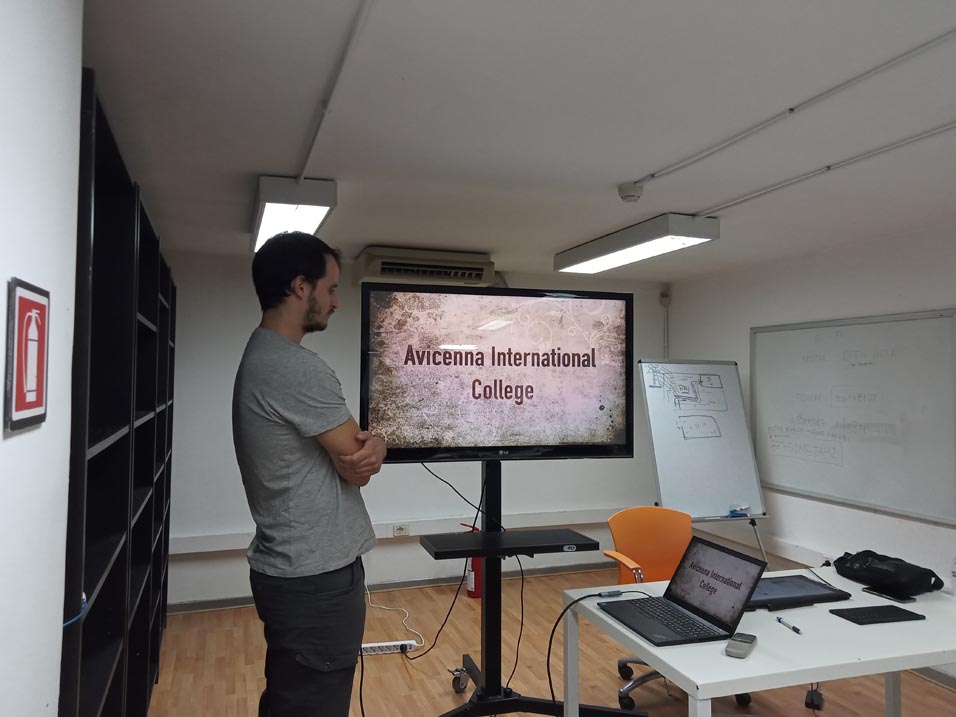 These apps together with my experience of confidently using them can help me to facilitate the spread of their use and improve the ICT skills in general of both my students and the colleagues of my organization. On top of that, the applications described below are based on and planned to further 21st century skills, such as critical thinking/reasoning, creativity/creative thinking, problem solving, collaboration and communication which are undoubtedly some of the bare essentials for any young learner and skilled teacher in a 21st century classroom.
The course took place in an office called "Open Area Co-Working Space " next to the subway station Cipro, near the Vatican and the heart of Rome. Our trainer, Duilio Garofoli had a long experience with ICT, human interaction and digital skills, since he holds a degree in Neurobiology, a PhD in Cultural Anthropology, and also has training and working experience with digital illustration and creativity. The applications we used were all involved in the course with the aim of mastering useful technical skills and knowledge through collaborative work. Consequently, we worked in groups (A, B, C) through the whole week and had to go through tasks which required inventiveness and co-operation. Among the various activities were storytelling, podcast-making and digital sculpting.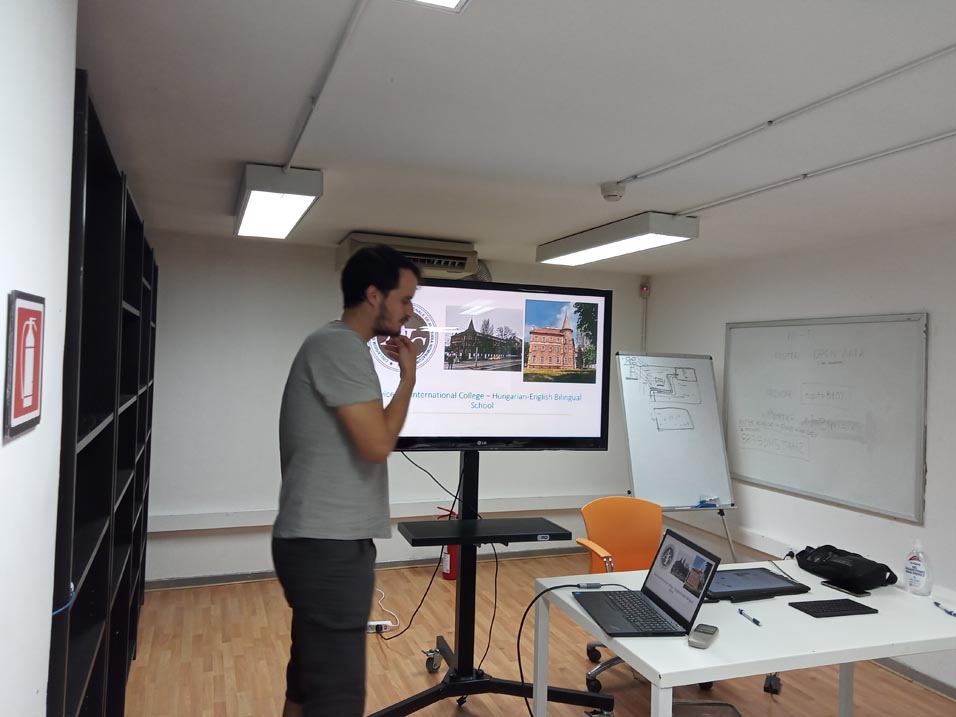 With regards to story-telling, I found the Plot Generator app the most creative and useful. With random events and characters, we had to work in our group to create a story on our own. The usefulness of this app and others is that students are able to co-work and create everything virtually and real-time, making it a fun activity that fosters their creative skills. This application can be a very useful way to practice important skills through a digital activity in language and literature lessons or even history. Like with other apps, the real game changer is the fact that it naturally helps an open-ended activity and provides a huge space to students' creativity. A similar activity went on with the app called Fictum. Working in groups, we had to elaborate ideas on a photo describing wild animals running free in an urban environment. Through describing events and possible reasons and outcomes, the students are given a chance to express their creative ideas freely and through classroom collaboration.
Another, completely new skill that I acquired was the method through which a Podcast is made. We worked according to a given set of rules which required us to divide tasks between the group members and finally create a podcast with separate roles. We had a full morning to find a topic, to create a basic dialogue and its structure, to plan and write a script and to record everything on a digital platform on which we also learned practical skills like adding intro music or fading a speaker's voice at transitions between different parts of a podcast.
The cultural activity was one of the best experiences I had that week. We took part in a guided tour, in which a local tour guide and historian led us around the illustrious historic center and atmospheric paths of Rome. As a history teacher, I learned interesting "fun facts" about Roman history which I did not know before.
All in all, I felt grateful and fortunate to be given the chance to participate in this mobility, in which nevertheless I also had the luck to communicate and build relationships with other high school and primary school teachers from Hungary, Germany, Poland, Finland, Spain and Romania. I came back with a lot of positive personal and professional experience that will definitely help me spice up my classes with new methods and activities, and with a knowledge that can also work for the benefit of my students and colleagues.
This mobility was funded by the European Commission.
The information presented here does not necessarily reflect the views of the European Commission.