This April Avicenna International College organised the German Travel and Study programme called Lindau Deutsch camp for the second time in a row. The programme was fully funded by AIC, the students had to pay for their train tickets only.
This time around we had 11 GFP students and one high school student from Grade 11 accompanied by Frau Ágota as the leader of German language education at AIC and Herr Steve, AIC principal and Travel and Study programme manager. Herr Reza, our cameraman and video maker also came with us to record our experience in photos and videos, including shooting interviews before, during and after the trip. His precious contribution made it possible to share and spread the message in pictures and videos about this exciting and event-filled one week-long experience.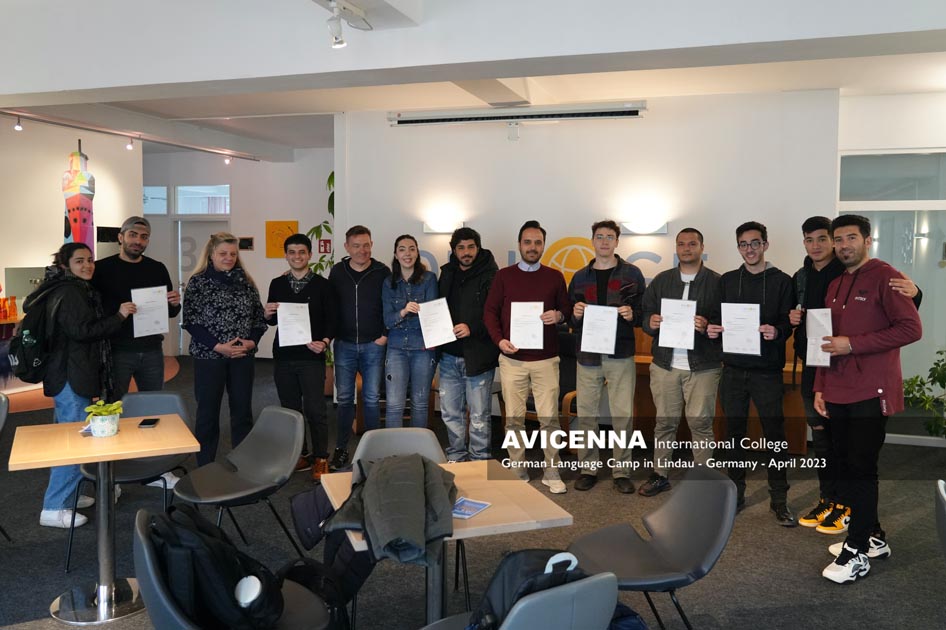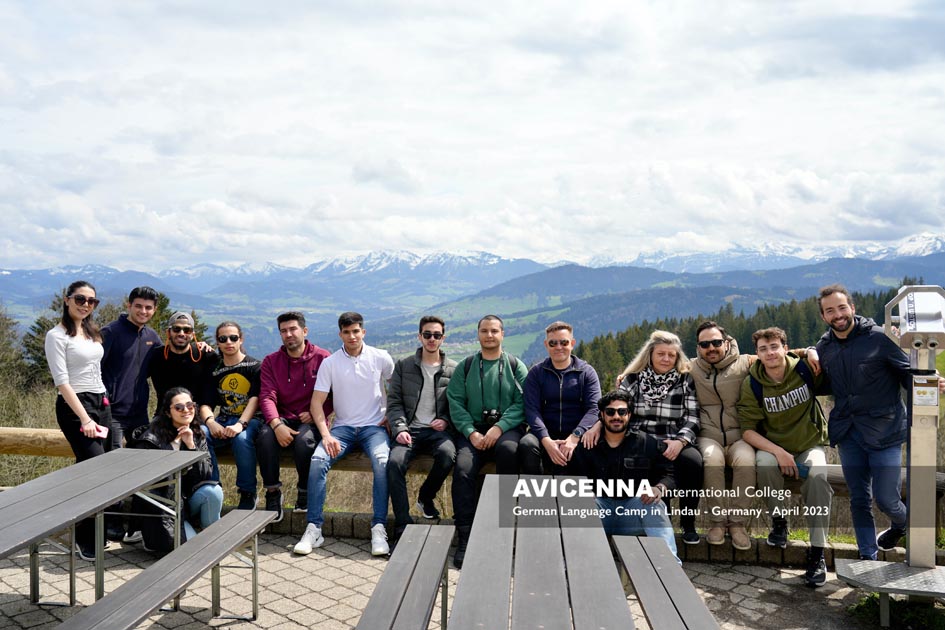 We left Budapest on 23 April for Munich by train where we had to change for Lindau to arrive there in the evening. Our students were placed at host families in Lindau and in the nearby Bregenz.
AIC students attended German classes at our partner school, the Dialoge Bodensee Sprachschule every morning divided in three different groups (A2, B1, B2), from 9 am to 12.30pm. The school is very well equipped with the latest IT technology spaced out in every classroom. The rooms are spacious and bright, having a maximum capacity of 13 students each. In the middle of the building there is a large lobby area where our students could mingle with students from other countries. It opens into an equally large terrace which gives a spectacular view to the nearby lake Boden (Bodensee).
The teachers are real life professionals, native speakers with a lot of experience, enthusiasm and dedication serving all levels from A1 to C1 in a very interactive and many times playful manner. Our students improved their German skills, especially their vocabulary, conversation and listening skills. They also got books and materials free, to take home to practice.
The afternoons were dedicated to cultural and travel activities. On Monday we had a guided tour of the beautiful Lindau Island (Lindau Insel). On Tuesday we got the chance to visit a family fruit farm ( Obsthof) in Lindau on the mainland ( Lindau Festland). On Wednesday we went to the Austrian Alpine city Bregenz, took a chairlift to reach a mountain peak called Pfänder with a mesmerising view of the Alps and the Bodensee. We were then hiking our way back to the city to spend some time at the Austrian shores of Bodensee. On Thursday we went to a nearby Bavarian city Kisslegg to visit a coffee roasting factory ( Kafferösterei).
We planned to travel to Switzerland on Friday afternoon right after classes, but the rainy weather made us think about it twice and we opted to have a free afternoon in Lindau after all.
On Saturday we took a train to travel to the Bavarian regional capital Munich where we visited one of Europe's biggest castles, the Nymphenburg. After the guided tour to the Castle, we headed straight to the city centre to Marienplatz and Odeon platz, we also paid a fleeting visit to the world famous Hofbräuhaus München which is a large beer hall with beer hall style tables all over the place.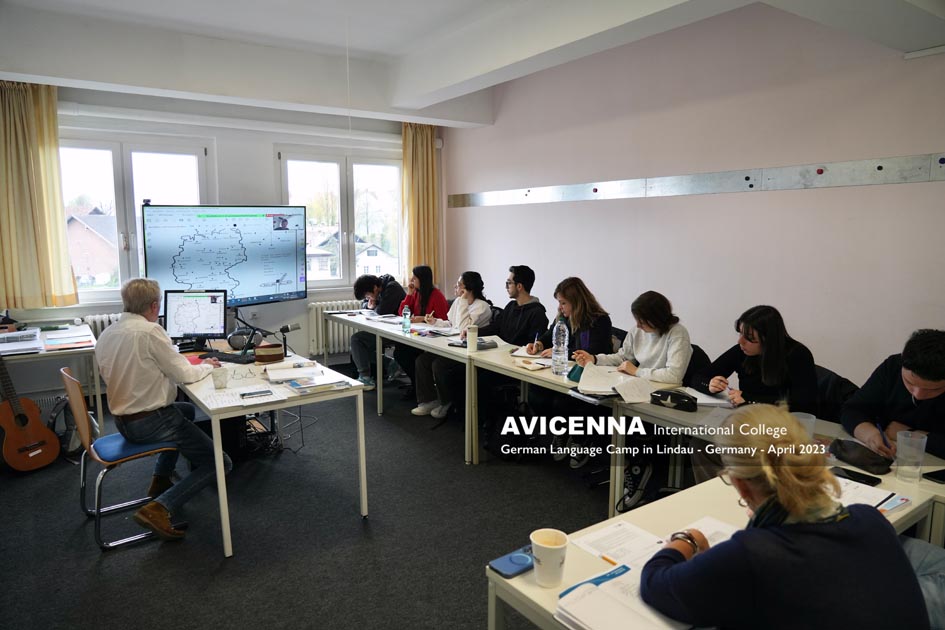 AIC plans to make this unparalleled Travel and Study Trip in Germany for students with a minimum of B1 level command of German language a recurring experience every year. The next trip is already being planned for May 2024.
By Steve Szabó
23-30 April 2023