Paris, France – The Federation of European Education (FEDE) held its latest Steering Committee meeting in the enchanting city of Paris on September 21, 2023. The gathering saw influential education leaders from across Europe convene to deliberate and chart a course for the future of education on the continent.
Among the distinguished attendees was Dr. Shahrokh MirzaHosseini, President of the Avicenna International College (AIC), who participated as a prominent member of the FEDE Steering Committee. The meeting was not only an opportunity to exchange ideas but also to solidify the organization's commitment to advancing European education.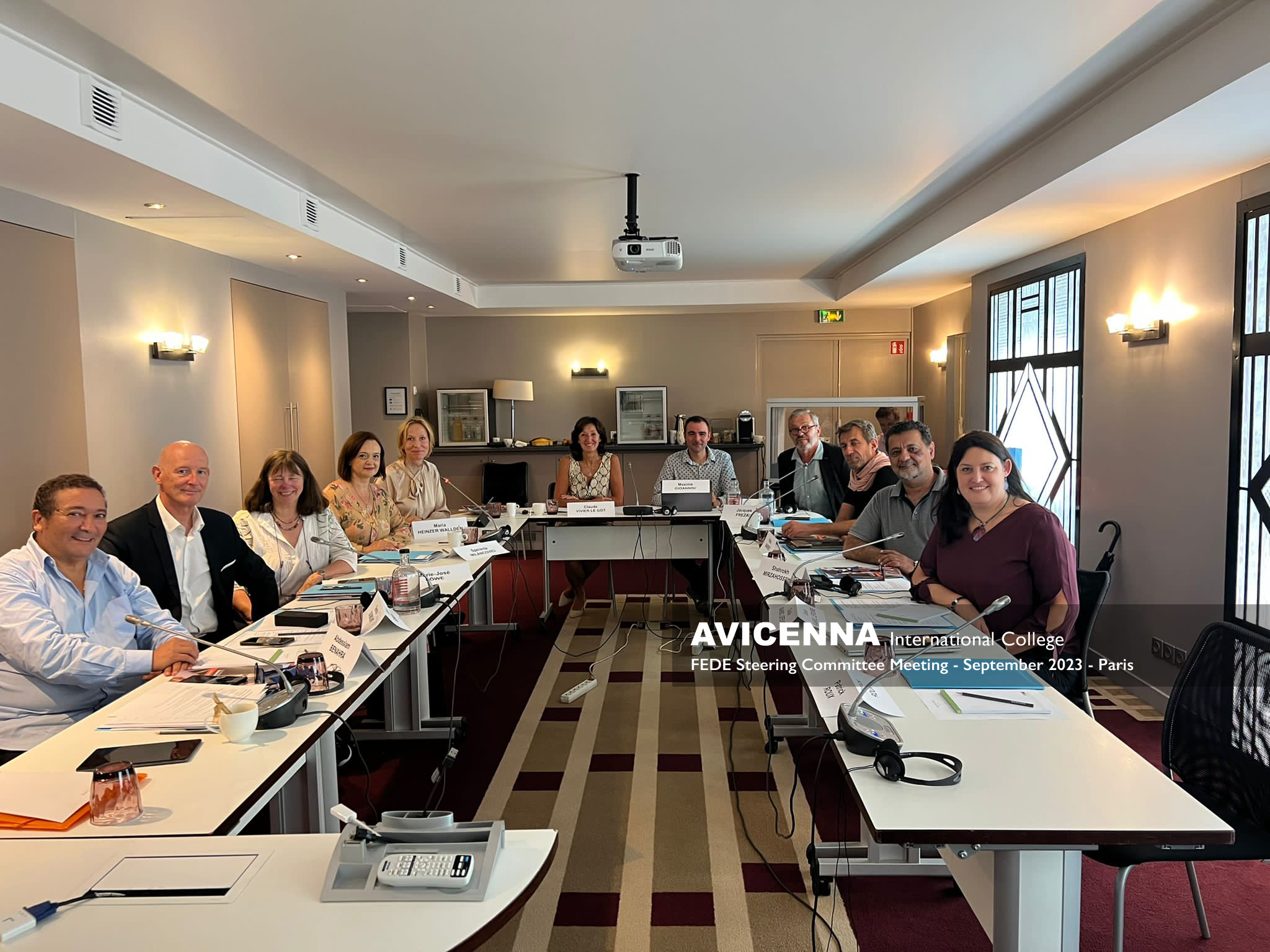 During the meeting, a wide array of educational matters were discussed, and several important agreements were reached. Among the topics on the agenda were educational standards, collaborative initiatives, and strategies for the continuous improvement of education systems across Europe. The exchange of best practices and innovative approaches took center stage, highlighting FEDE's commitment to fostering excellence in education.
One of the key outcomes of the meeting was the unanimous agreement on future activities and projects that will enhance the educational landscape in Europe. These activities are set to bolster collaboration among member institutions, promote research, and provide students with cutting-edge opportunities.
Dr. MirzaHosseini's presence at the meeting underscored AIC's commitment to global education and its dedication to contributing to the betterment of education worldwide. His insights and expertise were instrumental in shaping the discussions and decisions made during the gathering.
Looking ahead, FEDE has announced that its next Steering Committee meeting will take place in Brussels, where further steps will be taken to advance the organization's mission. As Europe continues to evolve and adapt to the changing global educational landscape, FEDE remains a cornerstone in ensuring that the continent's education systems remain at the forefront of innovation and excellence.