A very happy New Year's Eve to all of our staff, students, friends, and colleagues who are celebrating the lunar new year. We hope that the coming year will be one of success, happiness, and new experiences!
Do you know that Lunar New Year is one of the biggest holidays in Asia? Many of us might know it in other names such as Chinese New Year or Spring Festival. It's
still very wintry, but the holiday marks the end of the coldest days. People welcome spring and what it brings along: planting and harvests, new beginnings, and fresh starts.
Of course, every culture has its own way of celebrating, and unfortunately, we cannot go into details today. However, we would be happy to share facts and general traditions of this holiday!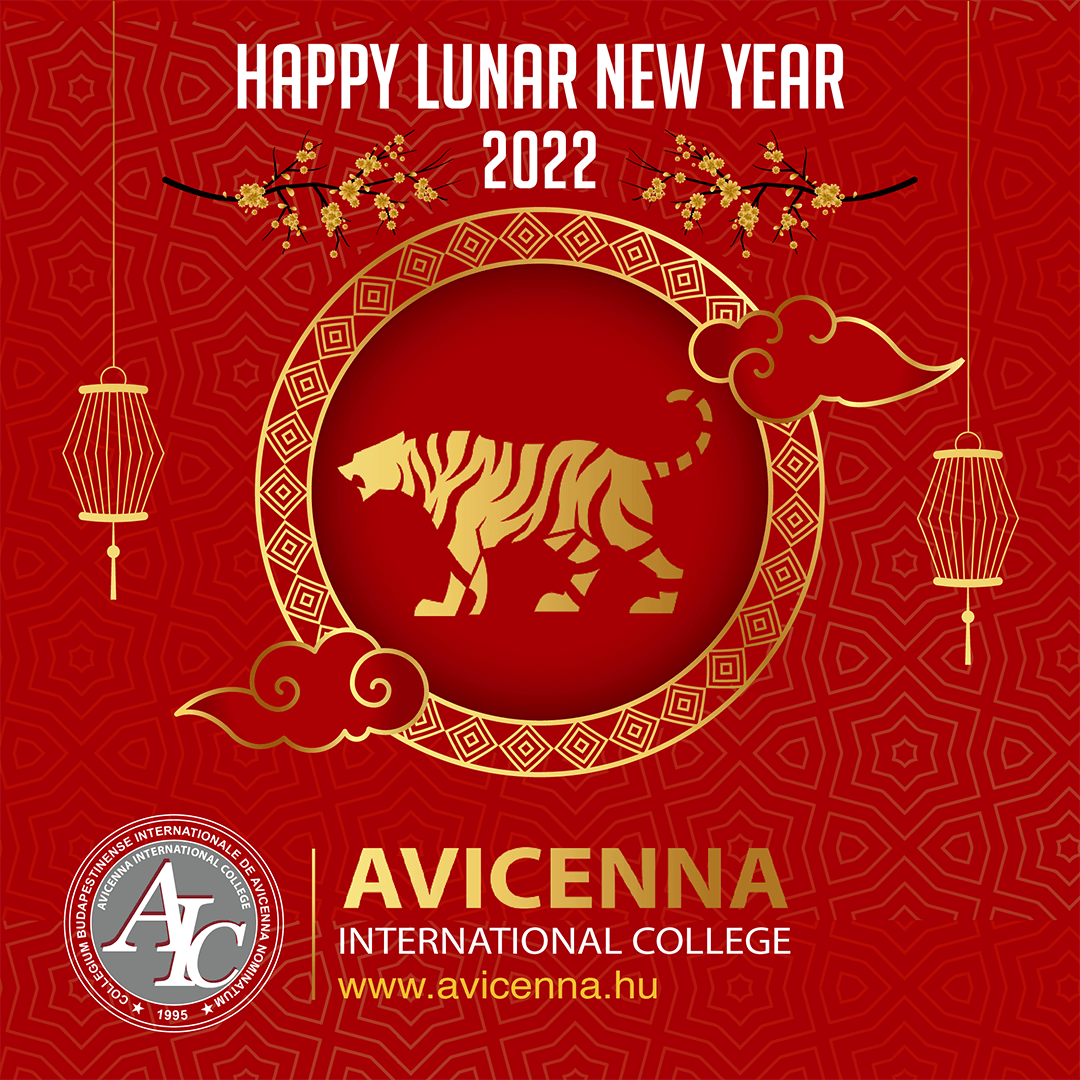 Date of the Lunar New Year:
According to the Lunar calendar, the Spring Festival is on January 1st and lasts until the 15th (the full moon). Unlike western holidays such as Thanksgiving or Christmas, when you try to calculate it with the solar (Gregorian) calendar, the date is all over the place. Chinese New Year ranges from January 21 to February 20. In 2022, it occurs on February 1st. The Spring Festival is technically 15 days. But celebrations start on New Year's Eve (making it 16 days). Traditionally, you
have to spend time with your family and can only go out after the 5th day. It's a national holiday.
The large majority of stores are closed too. So in the month before, people will buy New Year's products. They stock up on cooking supplies, snacks, gifts, new clothes, and more.
Where is the Lunar New Year celebrated?
Lunar New Year is a big celebration in Asia, however not every country in the continent celebrates it. Every country also has its own way of celebrating. Here you can see which country celebrates this event and what it is called in different languages.
China-华人新年
Korea- 설날 (seollal)
Vietnam – Tết Nguyên Đán
Malaysia – Kongsi Raya
Singapore – Chinese New Year
Taboos
The Spring Festival is a time of celebration. It's to welcome the new year with a smile and let the fortune and happiness continue on. At the same time, the Spring Festival involves somber ceremonies to wish for a good harvest. Strict rules and restrictions go without saying.
Do not say negative words
Do not break ceramics or glass
Do not clean or sweep
Do not demand debt repayment
Avoid fighting and crying
Lucky money in red envelopes
In other cultures, children receive gifts for holidays. Gifts are also exchanged during the Spring Festival. But Chinese children receive something else too—red envelopes. Also called red packets or pockets, they include money. This money is supposed to help transfer fortune from the elders to the kids. They can also be given between bosses and employees, co-workers, and friends.
With the development of technology, digital red pockets are the trend now.
Decoration
Every family will deck their homes in this color. Firecrackers aren't the only thing that scared the monster away. Red is also an invaluable weapon and is used in nearly all Chinese New Year decorations. We will hang up red lanterns and strings of (real or fake) chili peppers, paste red paper onto doors and windows, and more! New clothes are also believed to bring good luck and start over fresh. People will add new red clothing to their Spring Festival wardrobe too.