On the first Saturday of March, we went out with a group of 9 Italian Erasmus students. Five of them arrived at Avicenna on 1 March joining the others who have been here since the beginning of January.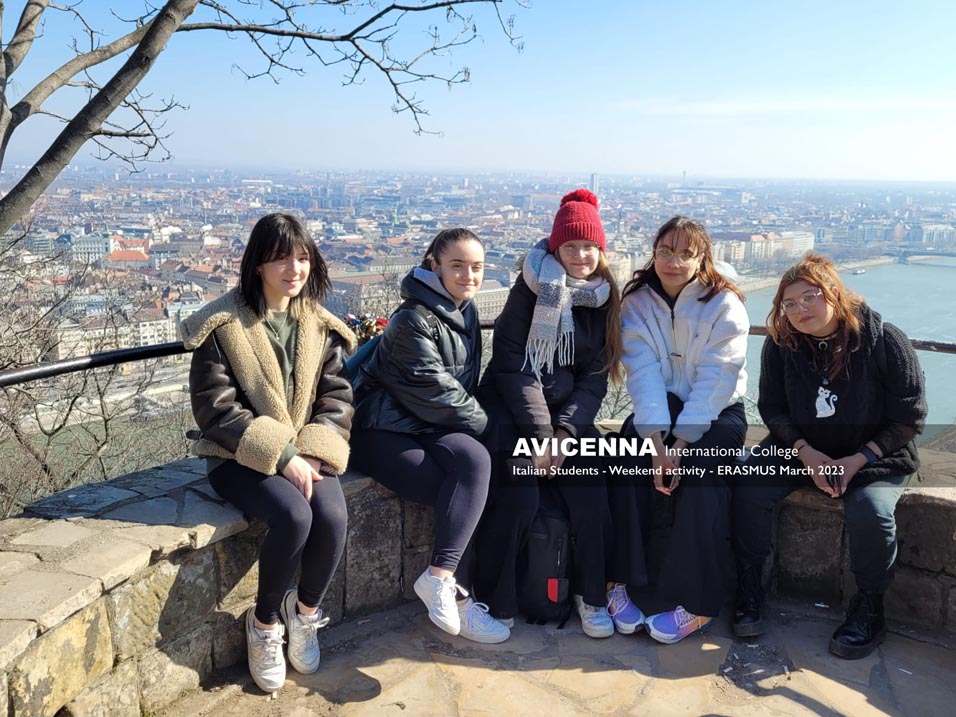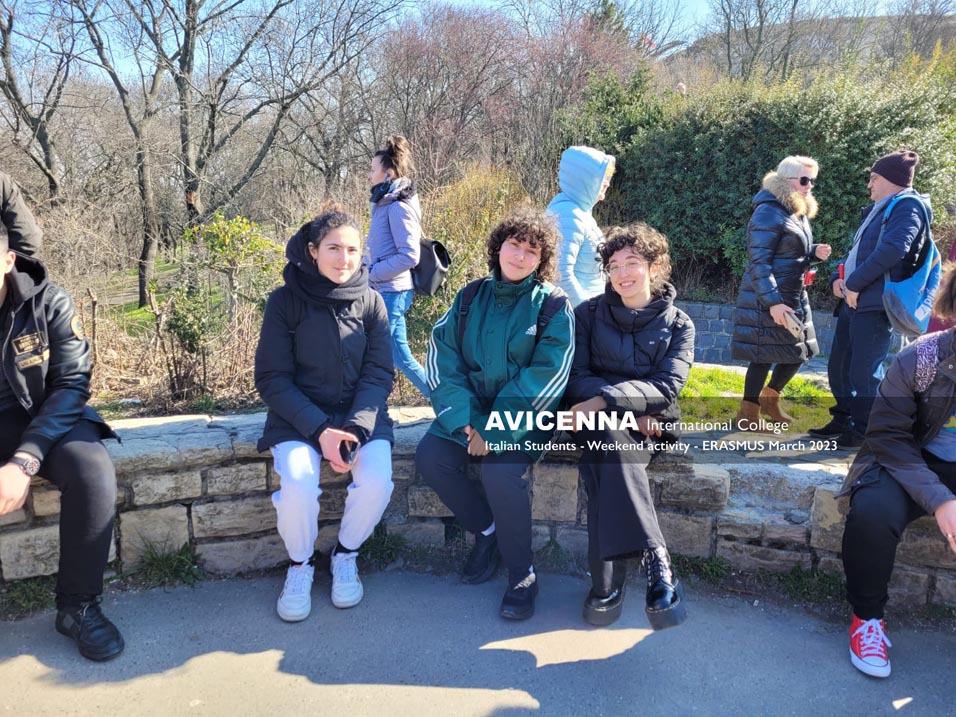 The weather was fantastic, a brief but surprisingly intense summary day at the beginning of the astrological Spring allowed us to take to Gellert Hill and spend the late morning hours together on the slopes of Gellert visiting famous landmarks such as the statue of Gellert, the statue of Liberty, the almond -tree garden, the Castello Türke and the unforgettable Philosophers Garden with a spectacular view to the City underneath.
The five Italian students from Gubbio accompanied by their teacher Silvia enjoyed the sunshine outdoors and the winding tourist paths up on the hill. They even found an open-air gym close to the Gellert bath where they put their athletic skills to practice competing with our 4 AIC students who kept them company.