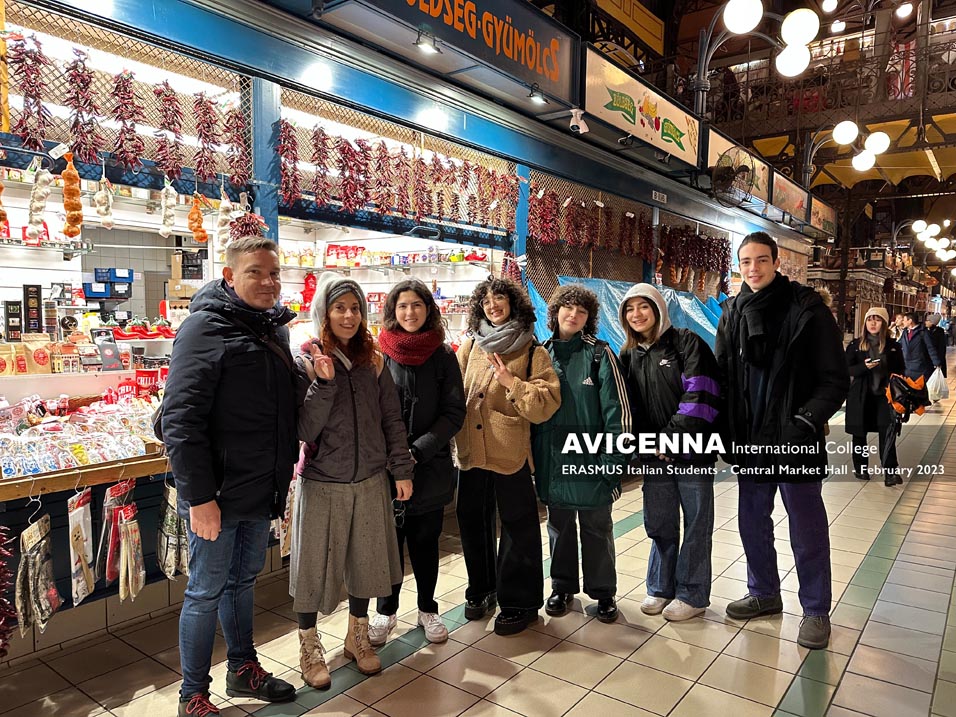 The Budapest Market Hall is a must-see for anyone visiting Budapest. It is an open-air market that sells goods from all over the world. This bustling marketplace has been a feature of the Hungarian capital since 1237. Its exotic goods and vibrant atmosphere draw tourists from all over the world. On this occasion Avicenna International College teachers went on a cultural tour in the Market Hall with our Erasmus+ students visiting us for the second semester of 2022-2023.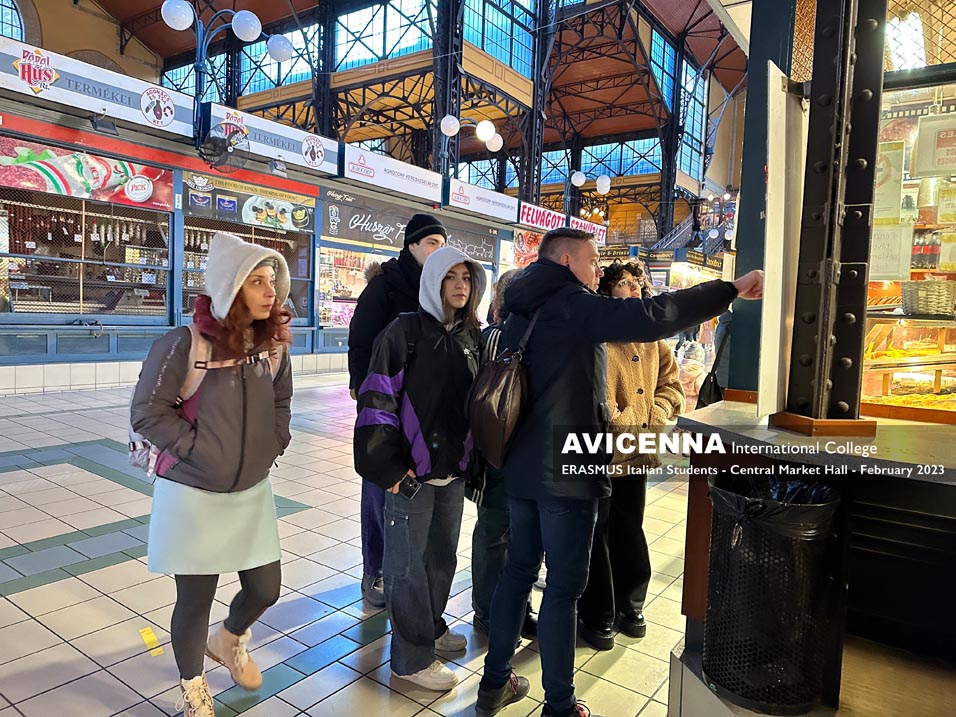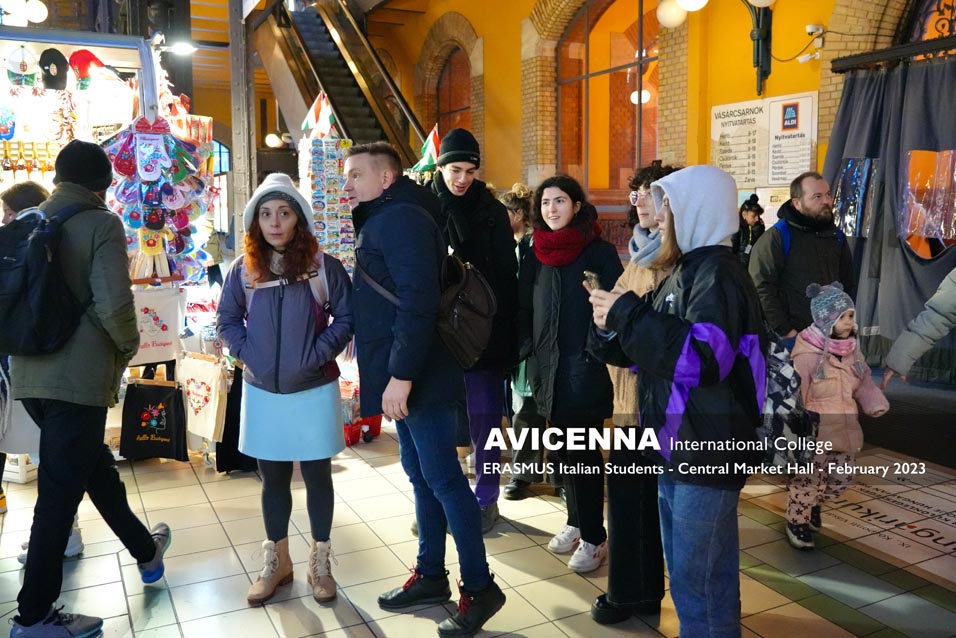 Each week, millions of people travel to Budapest for business or pleasure. They have a memorable time at the market hall because of its unique cultural experience. The hall's vendors sell goods from all over Europe and even from other countries. Outside vendors sell all versions of goods from the international market. For example, Chinese restaurants line one side of the market for authentic Chinese cuisine. Tourists also have a chance to buy authentic Hungarian food directly from local vendors.
The hall's architecture – with its Gothic and Renaissance influences – is well preserved and awe-inspiring to visitors. Stalls line the hall's exterior walls, and vendors sell goods in front of their stalls or in open areas. Inside, high ceilings give the space a grand feel. Tourists can walk freely throughout the large spaces of the building in a vibrant environment where locals come for authentic and quality goods. The building is also climate controlled, so it never loses its temperature or humidity levels.
The hall provides an excellent opportunity for souvenir shopping. It is the only place within Budapest's city limits where souvenirs are available directly from manufacturers or importers. Therefore, many travelers stop here to buy authentic Hungarian items to bring back to their home countries. Items include embroidery, jewelry, glassware, ceramics and clothing from various cultures.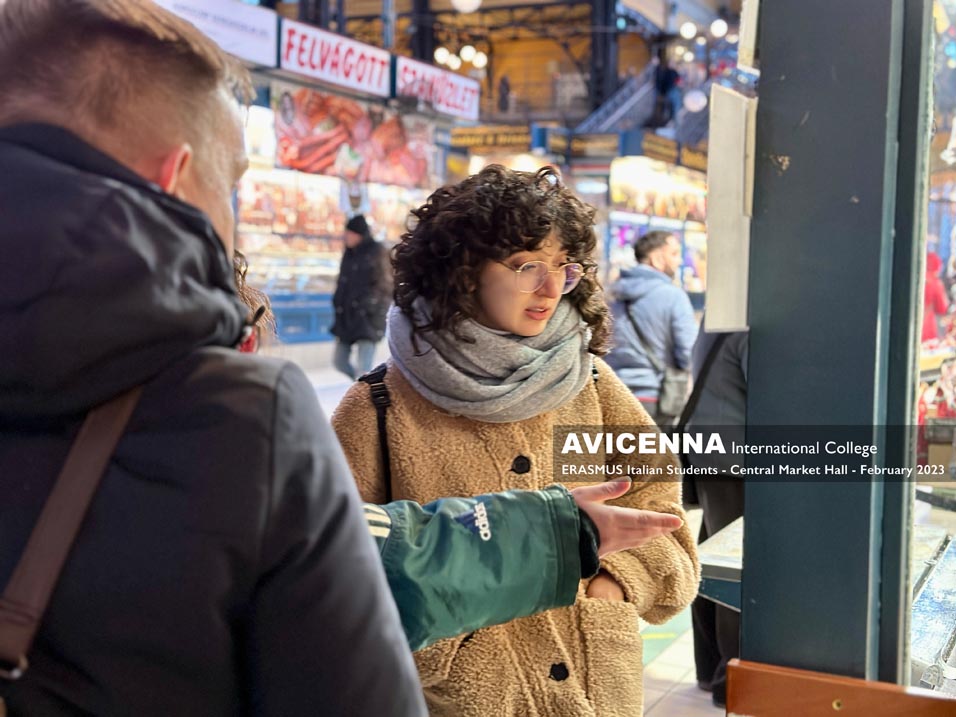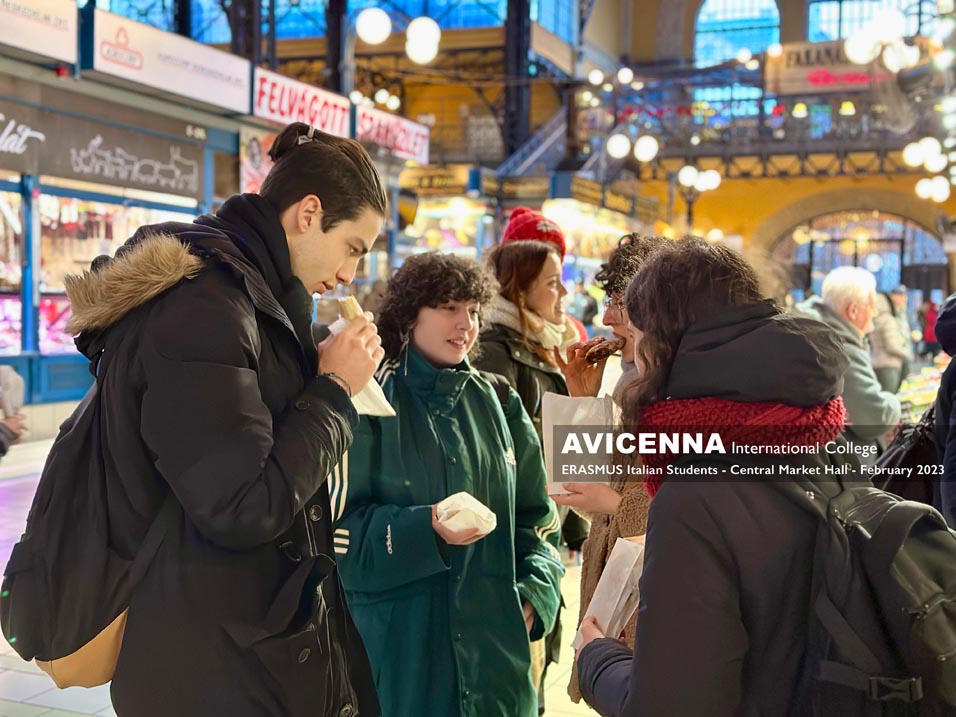 Visitors sometimes spend all day at the hall socializing and shopping. Many students visit the market hall during their studies abroad in Budapest. For this reason it was a special occasion for our guest students to take part in such an experience. The students especially like visiting in the morning before it becomes too hot to walk through the hall comfortably. During hot summers, people also visit the market hall outdoors instead of indoors. They come early in the summer so they can enjoy the nice weather while they shop.