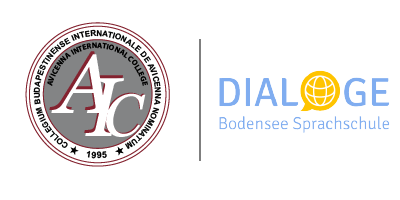 As an innovation regarding our German language programme at the AIC, we decided to give the opportunity to 11 students to spend a week in the Bavarian city Lindau at our partner language school Dialoge. The students stayed with specially selected German host families. We took an ÖBB train from the Keleti Train Station and entered Germany through the Austrian city Salzburg. The Austrian Alpine scenery, watched from the train, was just simply 'wunderschön'. We changed trains in Munich and continued with the DB down to the Swiss border to reach our destination Lindau.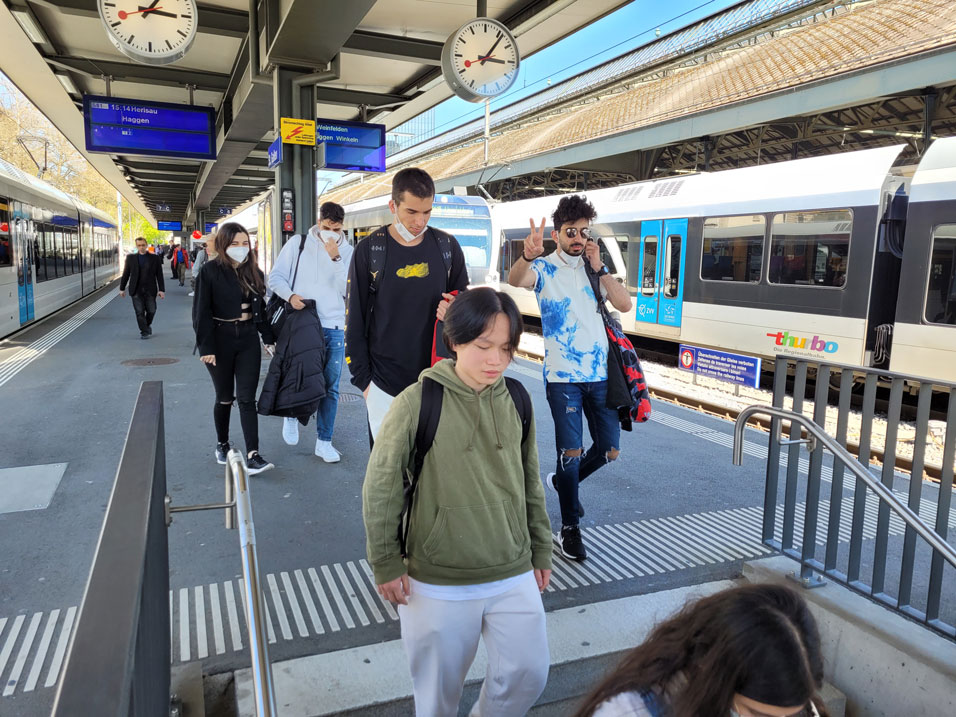 Germany is full of opportunities and promising job offers, but having firm, B2 level German language skills is a must, an absolute necessity! That is why we at Avicenna decided to give a boost to our German teaching both in our high school and in the German Foundation Programme (GFP) with this integrative method to blend our in Campus teaching with a one or two-week long study and cultural programme in Germany, in Lindau, where the German-speaking countries meet each other, since Lindau is at the German-Swiss-Austrian border giving unprecedented opportunities to learn, work, travel and explore.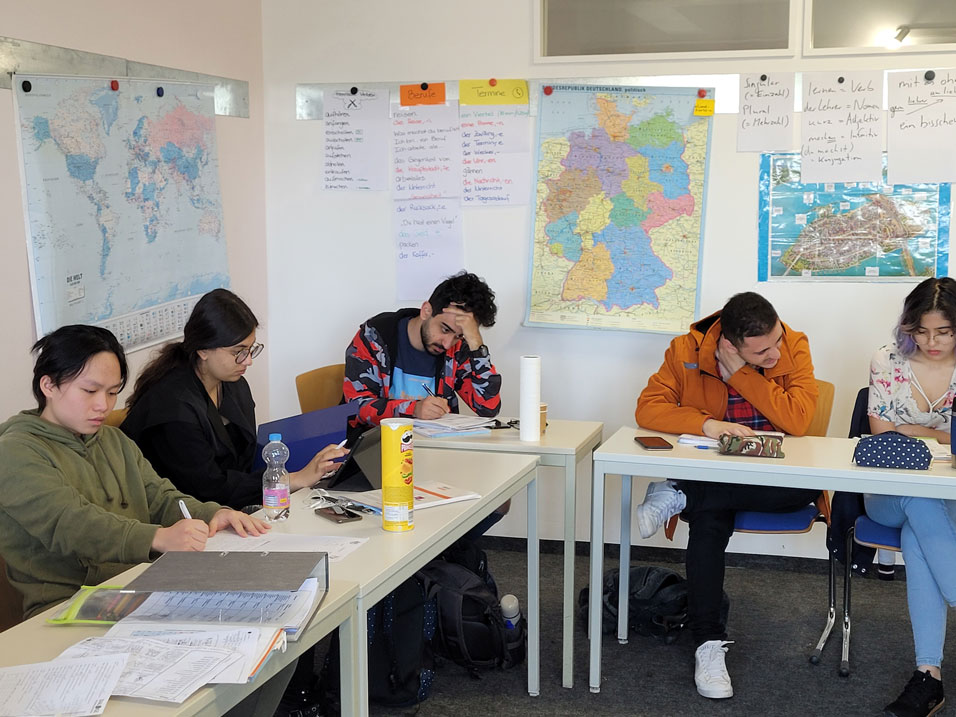 Host families were already waiting for us at the Lindau-Reutin Train Station to take our students to their temporary German homes. It is a great opportunity for the students to practice their German language skills with native locals as they are hosted by them. Also, it is very beneficial for our students since they can make life-long friendships with the members of these families, keeping in touch in the future for university study or job-seeking purposes.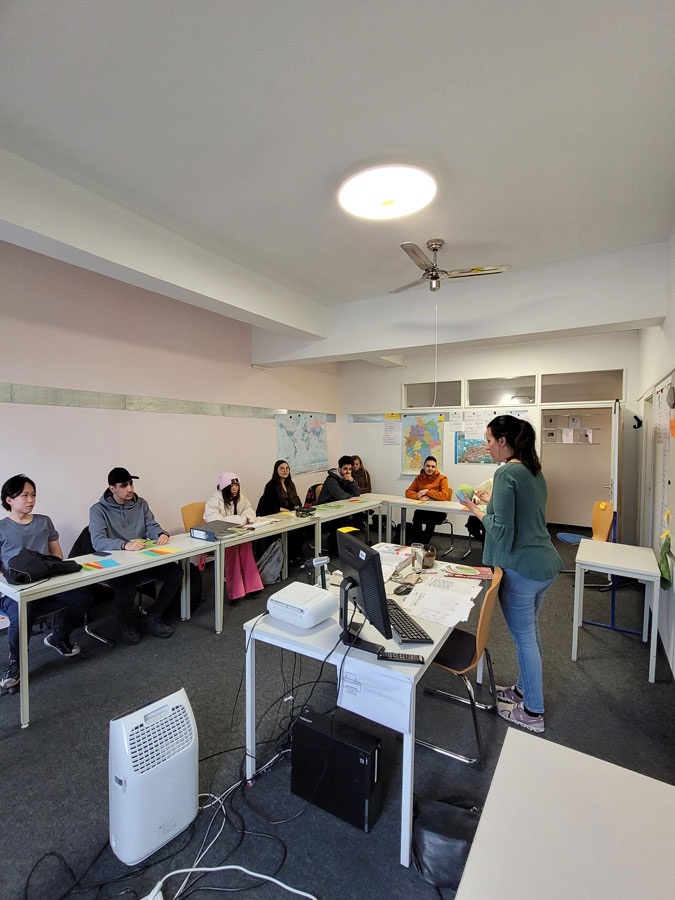 At our partner school, the Dialoge Bodensee Sprachschule, our students attended German language classes every morning divided in three different groups ( A1, A2, B2), from 9 am to 12.30 pm. The school is very well equipped with the latest IT technology spaced out in every classroom. The rooms are spacious and bright, having a maximum capacity of 20 students each. In the middle of the building, there is a large lobby area where our students could mingle with students from other countries. It opens into an equally large terrace which gives a spectacular view to the nearby lake Boden (Bodensee).
The teachers are real-life professionals, native speakers with a lot of experience, enthusiasm and dedication serving all levels from A1 to C1 in a very interactive and many times playful manner. Our students improved their German skills, especially their vocabulary, conversation and listening skills. They also got books and materials free, to take home to practice. In the afternoon our Avicenna students took part in various cultural activities. On the first day, we had a guided tour of the beautiful Lindau Island ( Lindau Insel). On the third day, we went to the Austrian Alpine city Bregenz and took a chairlift to reach a mountain peak called Pfänder with a mesmerising view to the Alps and the Bodensee. We were then hiking our
way back to the city to spend some time at the Austrian shores of the Bodensee. The following day we visited the picturesque Swiss town Sankt Gallen to get an authentic Swiss feeling and a taste of the Swiss dialect (Switzerdütsch). On the last day, we took a two-hour long panorama boat tour on lake Boden to revisit these sights, the Austrian towns and the Swiss Alps from a boat on the water.