On March 30, 2023, the Avicenna Holding (AH) had the honor to host the Hungarian Association of Corporate Financial Managers ( http://www.treasuryclub.hu/english/Index ) – also known as the Treasury Club – current session of its monthly professional meetings at the Orczy str. main building of AH. As host of the event, Dr. MirzaHosseini Shahrokh, AH President, welcomed the guests and briefly introduced the Holding's activities, then gave the floor to Mr. László Andorkó, foreign exchange market expert, the professional speaker of the event, who presented a keynote address on the topic of "What do the forecast indicators show about the economic outlook in 2023?".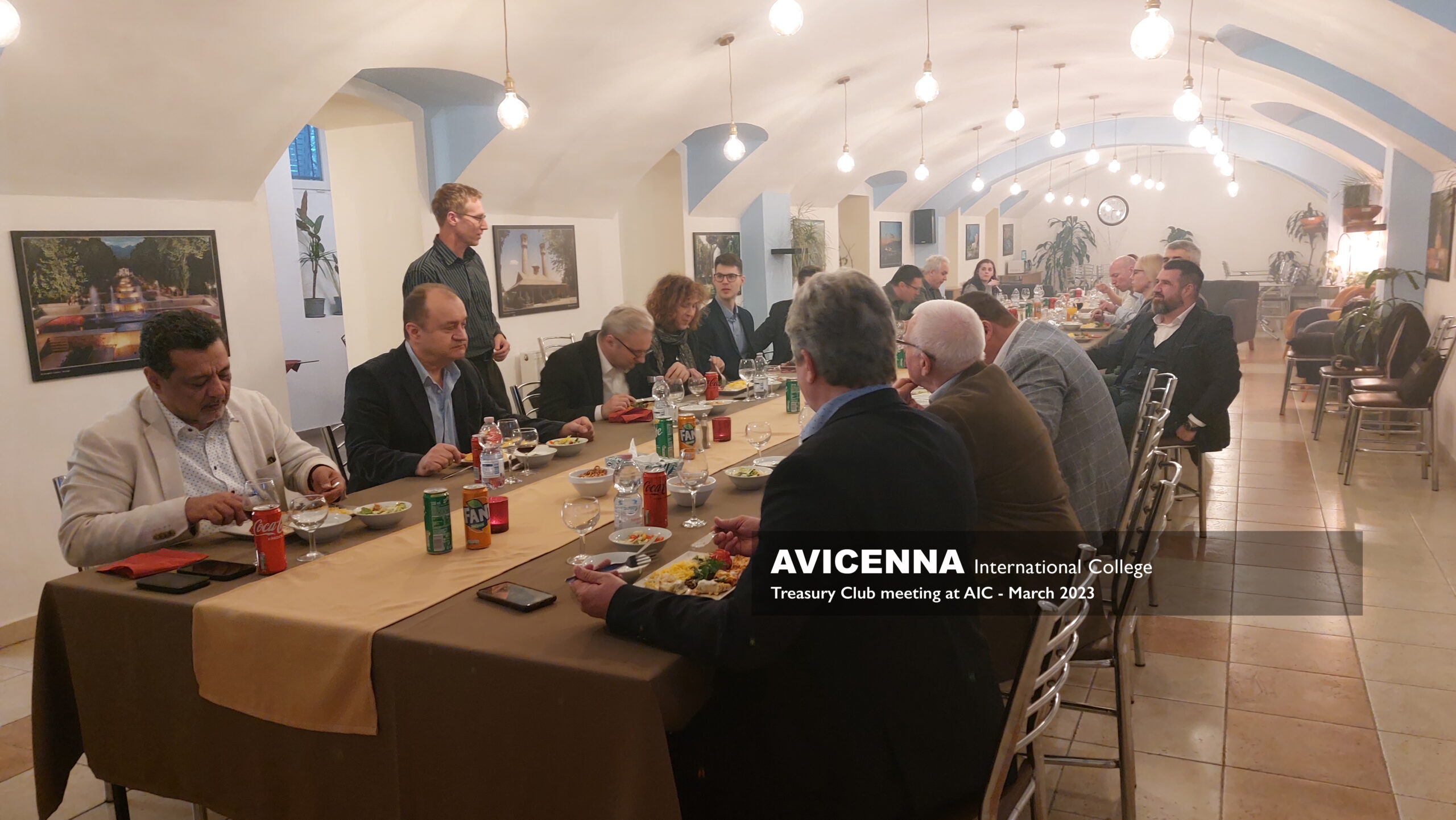 The Treasury Club (TC) – was founded in 1996. Its members are Hungarian subsidiaries of large Hungarian companies and foreign multinational companies. The club has become an organization armed with serious professional preparation, its members and the club itself take part in many professional forums, articulate the experiences accumulated during the daily practice of corporate finance. Monthly events and lectures are organized for the members, where internal and external speakers share their views and provide information on economic, financial and general corporate management issues. On these club days, the member companies are mostly represented by treasurers, financial directors and other company managers, providing ample space for the exchange of professional experience.
The Hungarian Treasury Club is a member of European (EACT) and international (IGTA) organizations. TC president Tamás Ónody was also elected vice president of EACT.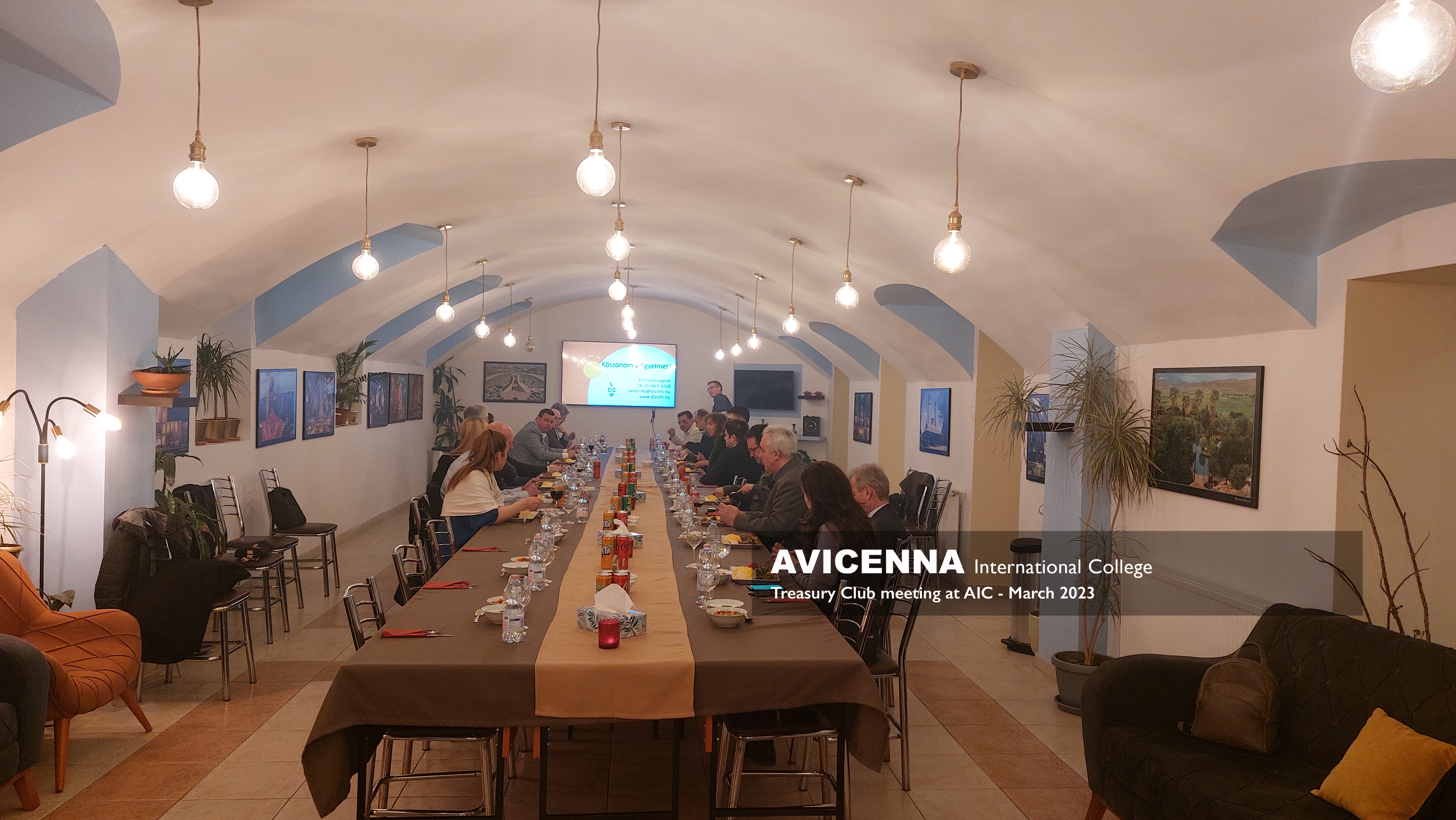 2023. március 30-án az a megtiszteltetés érte az Avicenna Holdingot (AH), hogy a magyarországi Vállalati Pénzügyi Vezetők Egyesülete (http://www.treasuryclub.hu/english/Index) – népszerű nevén a Treasury Club – a cég Orczy úti épületében tartotta havi rendszerességű szakmai találkozóinak aktuális ülését. A rendezvényen házigazdaként Dr. MirzaHosseini Shahrokh, AH elnök üdvözölte a vendégeket és röviden bemutatta a Holding tevékenységét, majd átadta a szót Andorkó László devizapiaci szakértőnek, a nap szakmai előadójának, aki a "Mit mutatnak az előrejelző indikátorok a gazdasági kilátásokról 2023-ban?" témában tartott előadást és vitaindítót.
A Treasury Club (TC) – 1996-ben alakult. Tagjai magyar nagyvállalatok, illetve külföldi multinacionális társaságok magyarországi leányvállalatai. A klub egy komoly szakmai felkészültséggel felvértezett szervezet, amely önmaga, ill. tagjai számos szakmai fórumon vesznek részt, fogalmazzák meg a vállalati pénzügyek mindennapi gyakorlása során felgyülemlett tapasztalataikat. A tagok számára havi gyakorisággal rendezvényeket, előadásokat szerveznek, ahol belső és külső előadók osztják meg nézeteiket, adnak tájékoztatást gazdasági, pénzügyi és általános vállalatirányítási kérdésekben. E klubnapokon a tagvállalatokat többnyire treasurer-ek, pénzügyi igazgatók illetve egyéb vállalatvezetők képviselik, tág teret biztosítva a szakmai tapasztalatcserének.
A magyar Treasury Club tagja az európai (EACT) és a nemzetközi (IGTA) szervezeteknek. Ónody Tamás TC elnököt egyben az EACT alelnökévé is megválasztották.