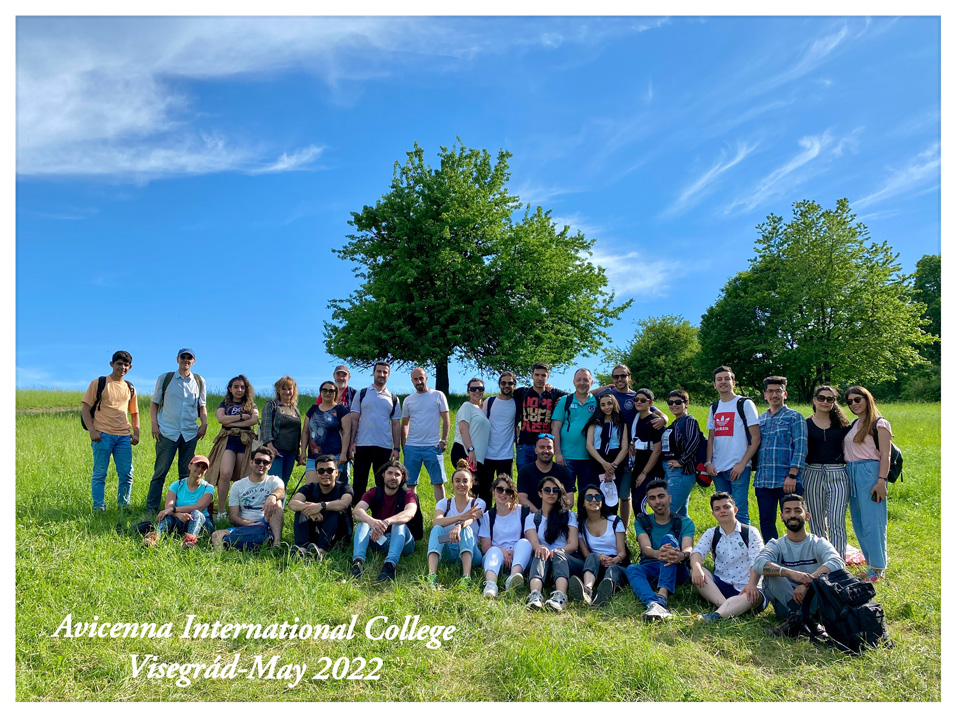 On the 14. of May 29 students from two EFP classes with their beloved teachers and the AIC guides decided to join the tour to a small castle town,Visegrád, 45 km north of Budapest in the most photographed sight of the Danube Band.
Our train departed from the Western Railway Station at 9.08 and we had a 40 mins journey on a brand new double-decker train to Nagymaros-Visegrád. While waiting for the ferry to connect at 11.00, some enjoyed the waterfront with the fabulous view of the Visegrád Fortress in the mountain opposite, others delighted themselves with the refreshments at one of the terraced eateries built on the shore.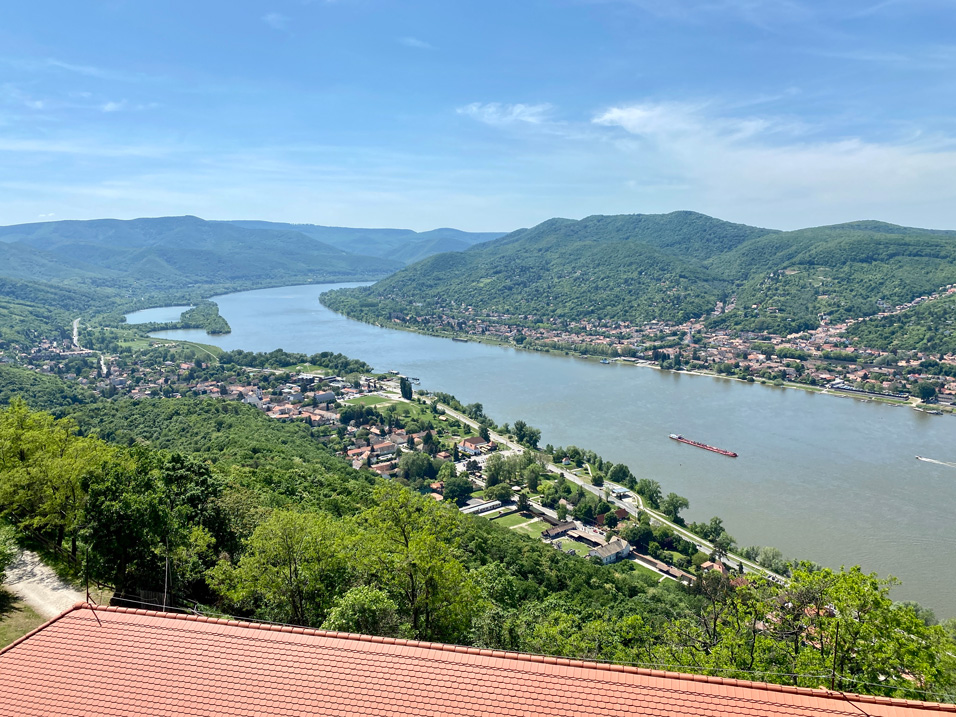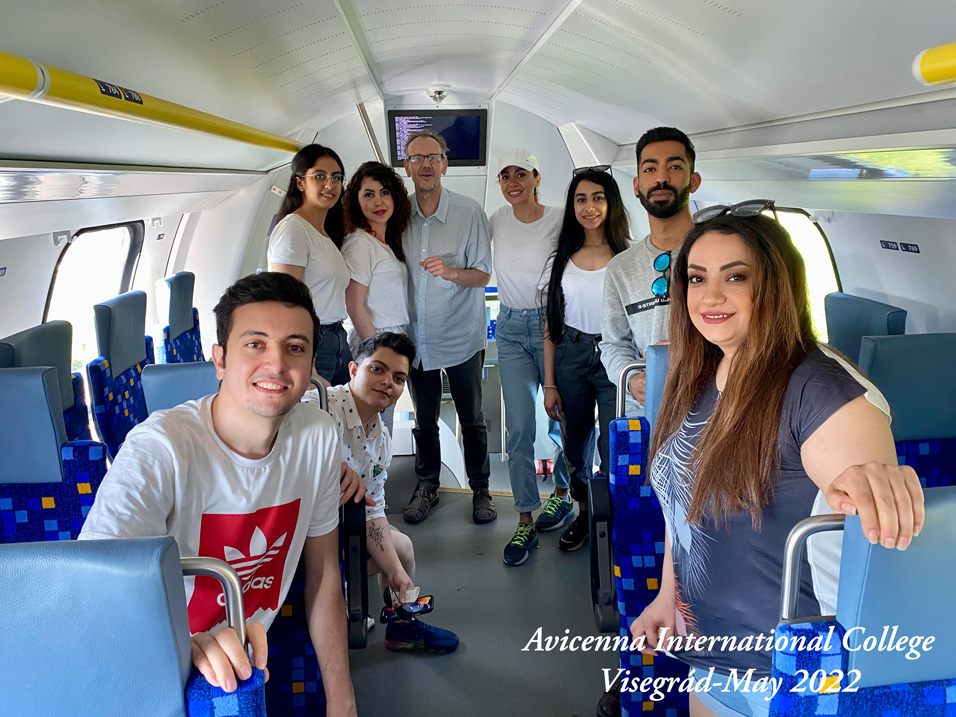 The inspiring location and the feeling of togetherness with the light breeze and gentle sunshine made the students even more delighted during the 15 minutes ferry trip. The rhythm of Iranian pop music dictated the pace for us on steep roads up the hill towards the remains of the early
Renaissance Castle of Visegrád was built 1000 years ago. Having taken photos of the extraordinary view on the Danube Band from the Citadel AIC students saw the exiting exhibitions mainly about the Middle Ages.
After we had eaten our sandwiches we moved on to a 20 mins trip to a Lookout Tower where a lovely meadow gave us the opportunity for playing
games, or badminton or football or just sing and dance. At the end of 30 mins. walk in a lovely forest we passed Solomon tower, built as a part of a
double fortification system after the Mongolian invasion. To fetch our ferry back we walked along the promenade of the Danube in the gentle afternoon sunshine. Luckily the next connection with the train gave us opportunity to treat ourselves again on one of the terraces of the eateries on the riverbank. The double-decker train returned with the tired but very cheerful AIC students at the Western Railway Station at around 8 pm.