We are thrilled to share a unique experience that some of the Grade 9 students at Avicenna International College recently had. On a bright and sunny day, these students took their mathematics class outside, in the school yard.
The benefits of holding classes outdoors are numerous and well-known. Fresh air, natural light, and a change of environment can help students feel more engaged and focused, leading to improved academic performance.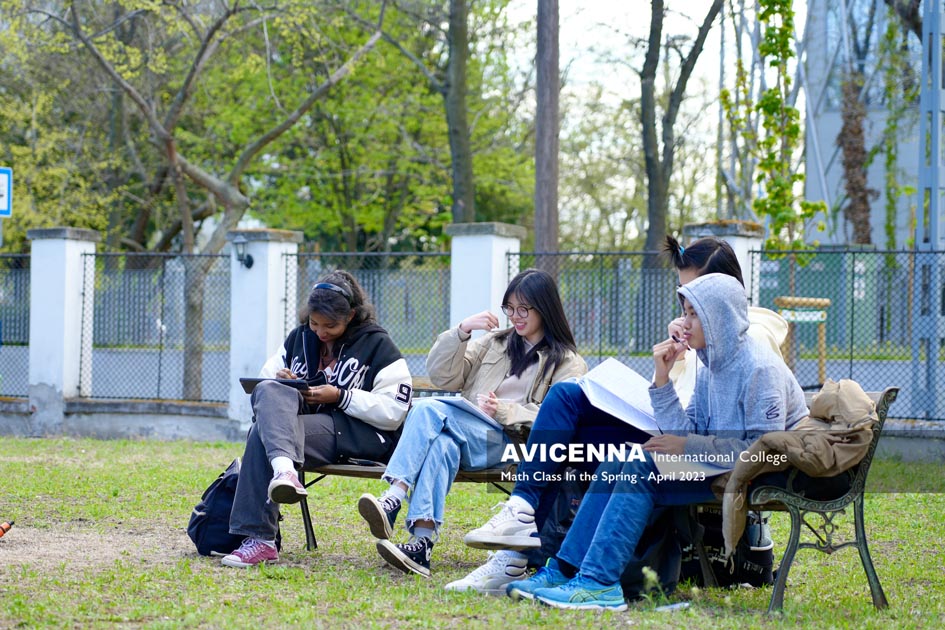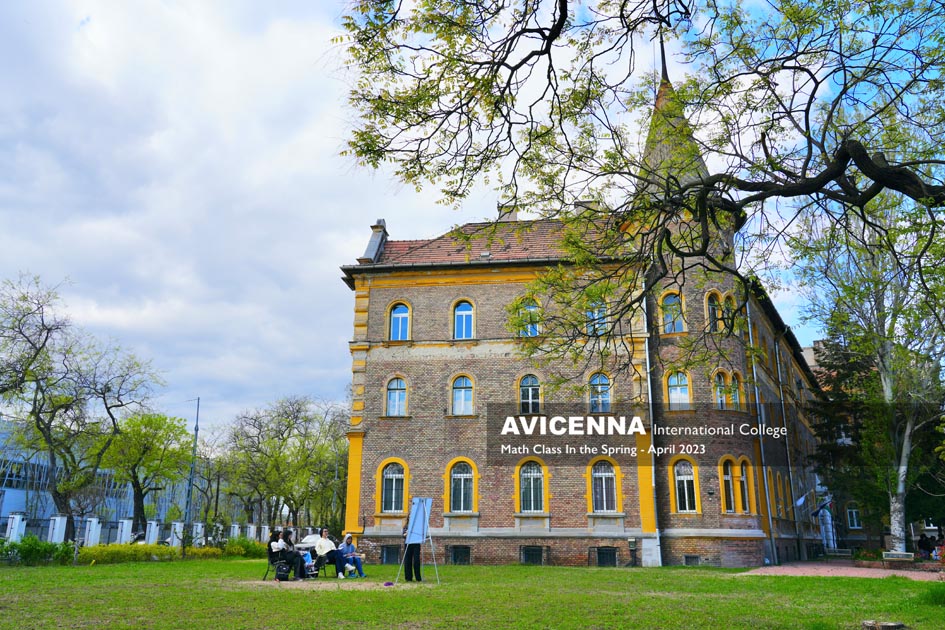 Moreover, spending time outside can have positive effects on mental health and overall well-being, which is especially important.
Ms. Hanie, AIC Mathematic teacher, who led the outdoor class, shared her thoughts on the experience. According to her,"Budapest and its spring has been one the most precious combinations for us to hold our Mathematics class in the college front yard. We've been waiting for this time of the year since winter! I had everything needed, a perfect location, happy and interested students and a board to run the class under the sunlight. I'm pretty sure Solving problems with simultaneous equations was way easier and more fun for my students. As they requested we're going to take this opportunity for more lessons."
Overall, the outdoor math class was a great success and a testament to the school's commitment to providing innovative and effective teaching methods. It is inspiring to see how even small changes, such as moving a class outside, can have a big impact on students' learning and well-being. We look forward to more exciting and creative learning experiences at Avicenna International College.