The Ambassador of Iran to Hungary, H.E. Mr. Arefi, and the respected Consul, Mr. Aghamohammadi, paid a visit to Avicenna International College (AIC) on Friday (2020/11/20). They met with a small group of representative students. All health protocols including wearing a face mask, proper distancing, and a maximum number of 10 participants were observed. The President of AIC, Dr. MirzaHosseini, welcomed the Head of Mission and the Consul. During lunch with the representative students, the Ambassador shared the good news that those Semmelweis University students who were forced to leave Hungary during the first wave of the pandemic can now return to Hungary and continue their studies, after the persistent work of the Embassy to resolve the legal obstacles.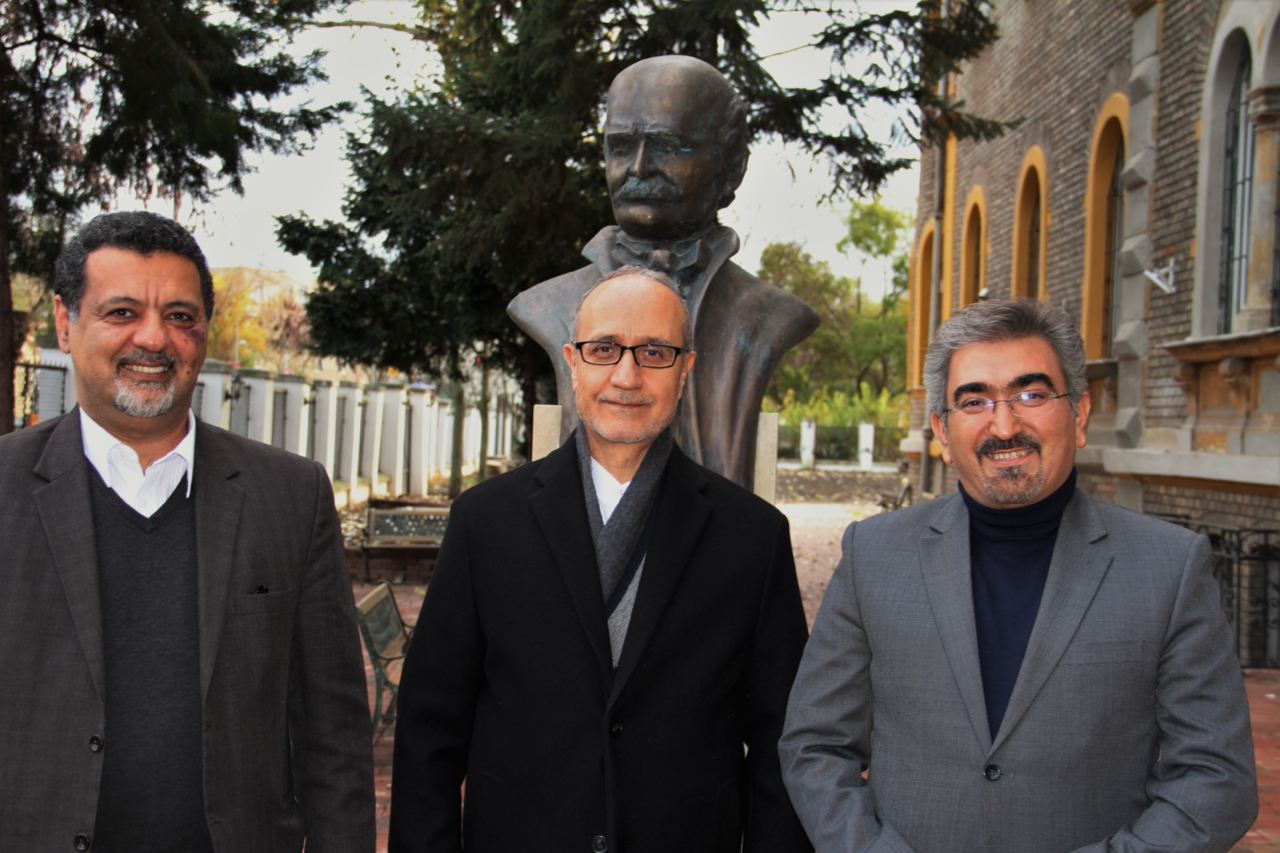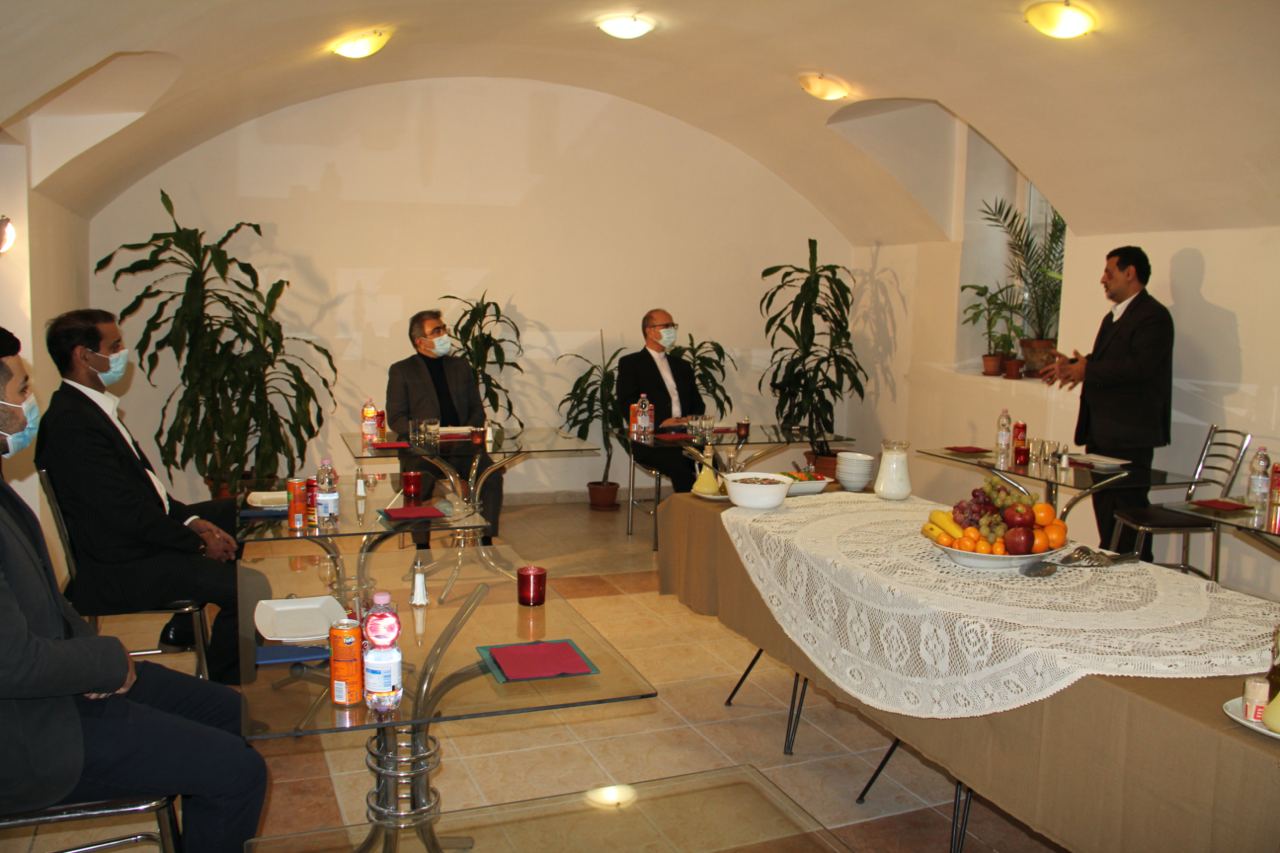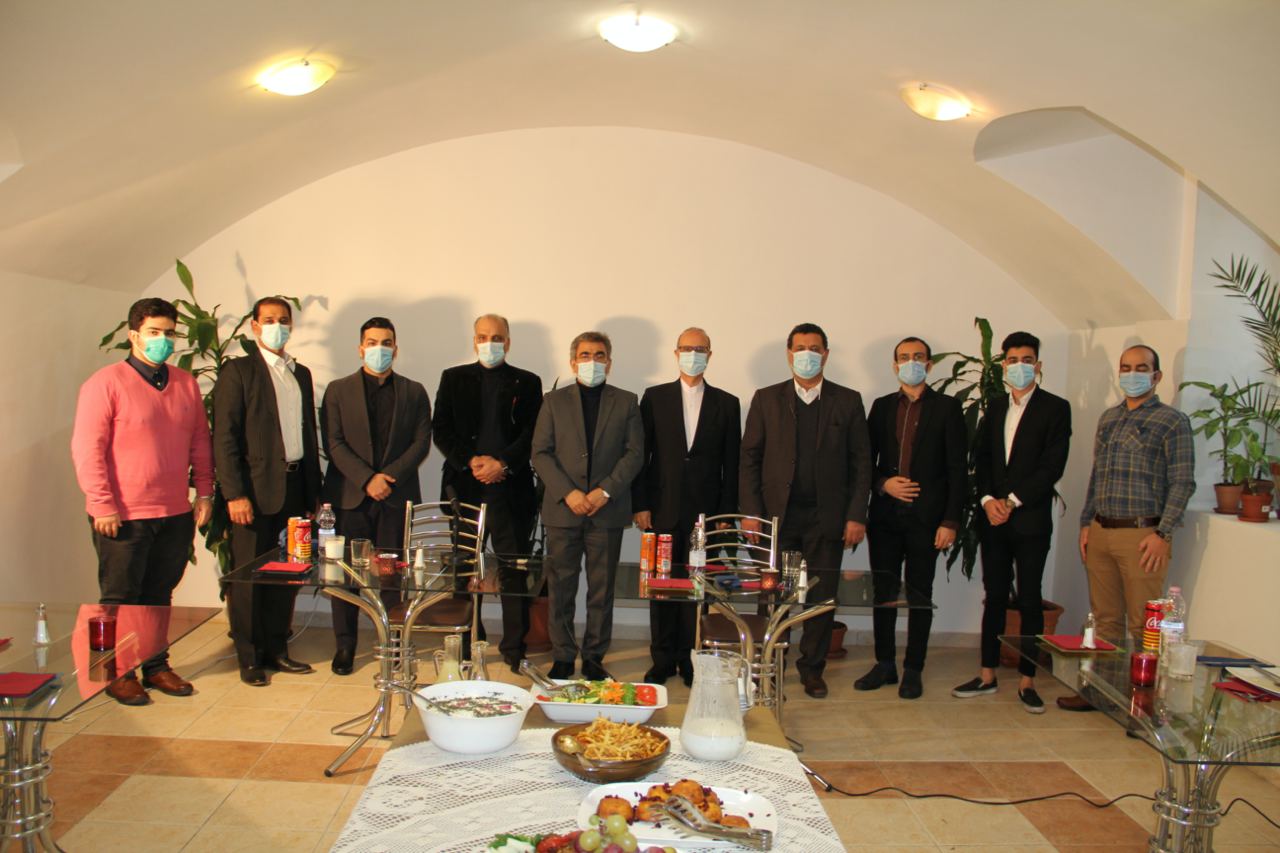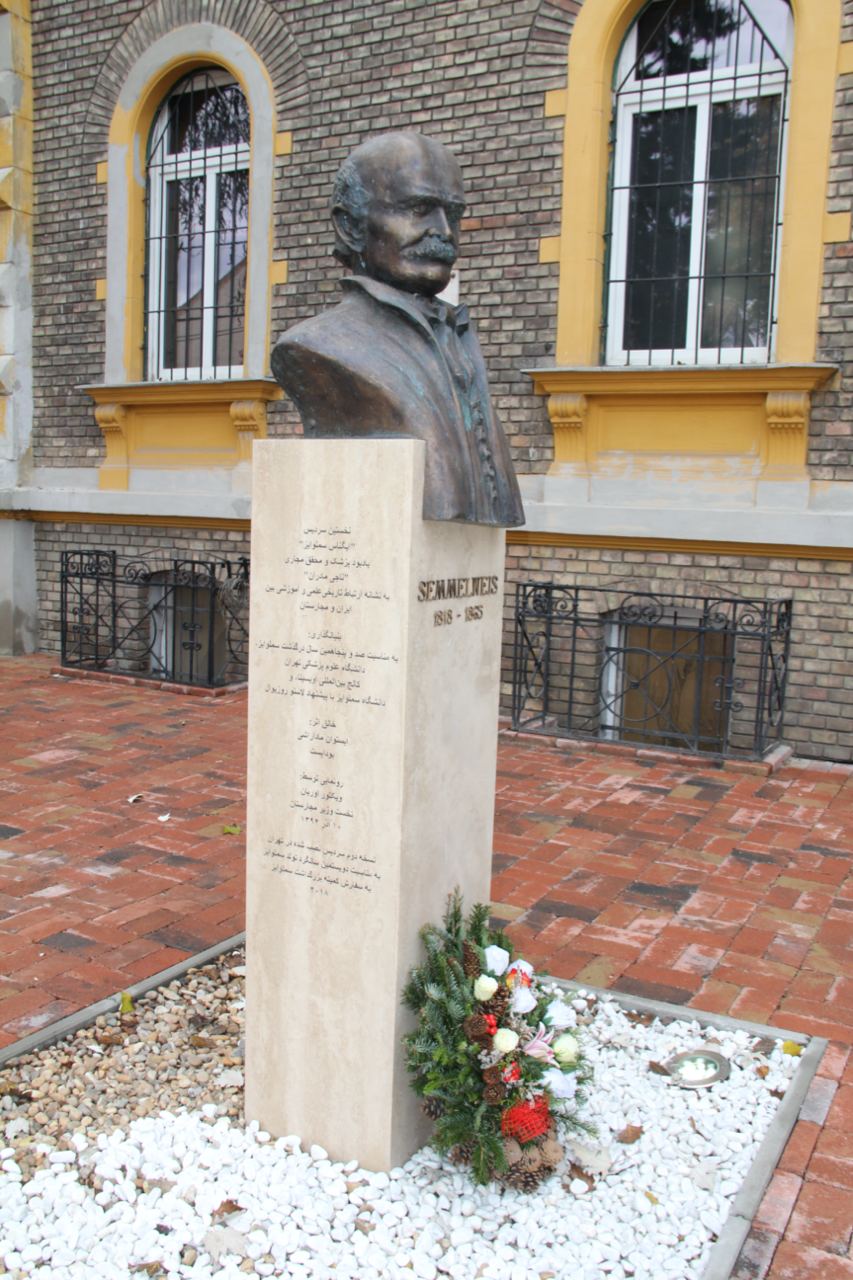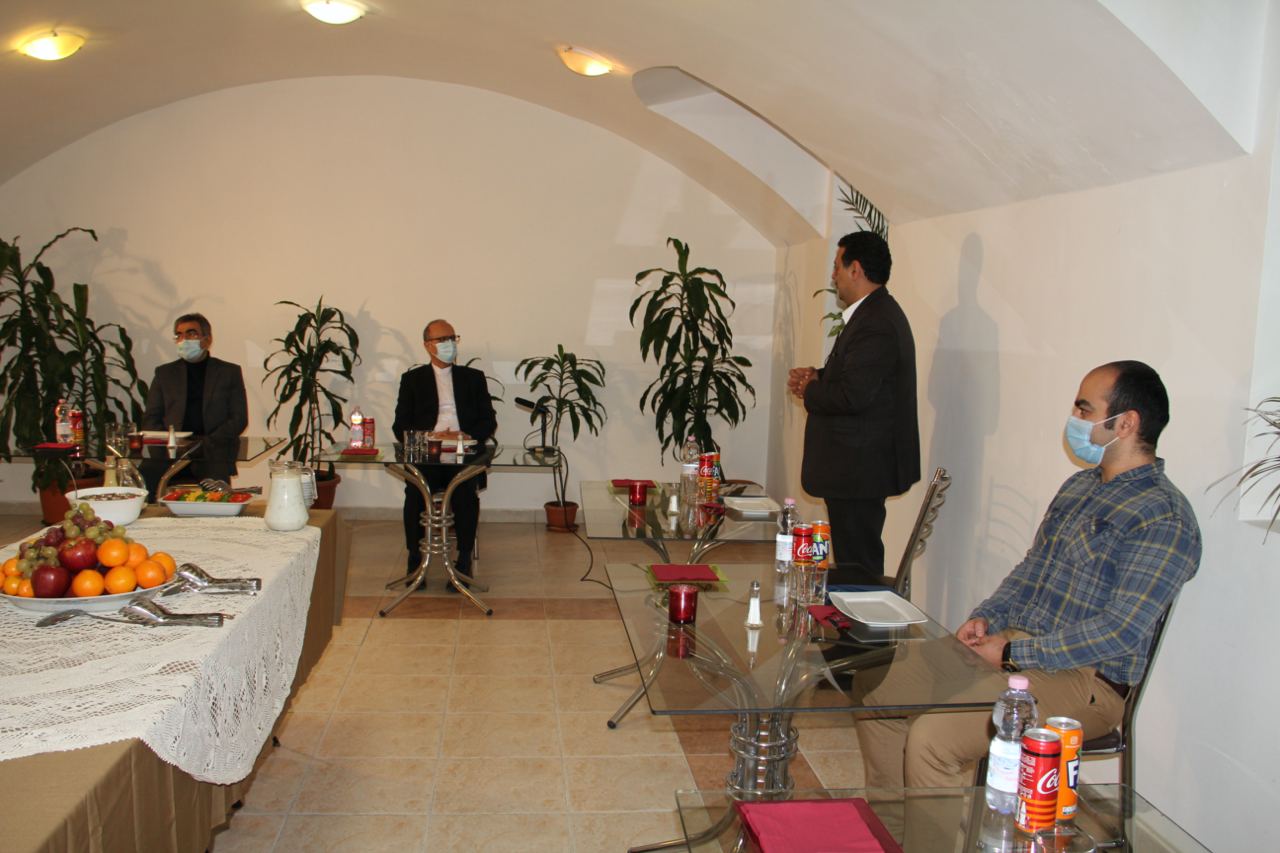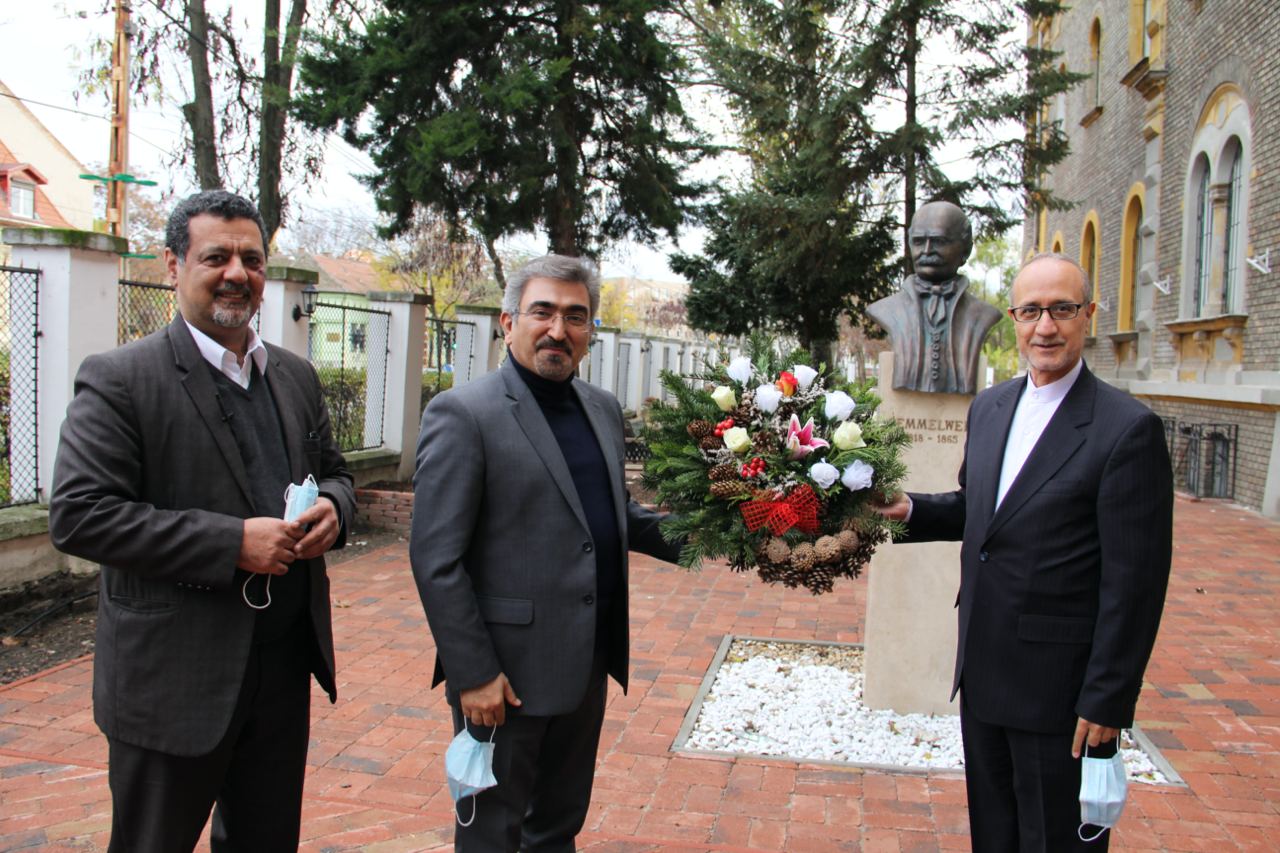 The Consul elaborated on the online services of the Consular Department aimed at saving time for the students and eliminating unnecessary travel from other cities to Budapest. Representative students were asked to convey the message to other students and parents that the Embassy is always ready to help and support the students in Hungary.
At the end of the meeting, the Ambassador and the Consul laid a wreath at the bronze statue of Semmelweis as a sign of respect for this great Hungarian physician, the Savior of Mothers.