UK welcomes more international students
British universities welcome international students and many students to study there because they know that the level of education is very high and by graduating from a UK university they can have much better chances to find a job in Europe or anywhere else. However, presently the UK laws are strict. When you finish your studies and get your degree you should leave the UK in a few months. Of course, you can apply for higher-level education and stay in the UK as a graduate student.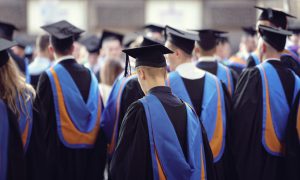 Now it seems that the UK government is making it easier for the international students to come to the Uk, study there and even stay there after completion of their studies. If these new regulations are effected, foreign students will be allowed to stay in the UK for two years after graduating. This will provide a greater chance for them to find a job and work in the UK. This could be one of the ways that the British government is employing to neutralize the negative effects of Brexit on the number of international expert manpower living and working in the UK. Whatever the reason, this is a good chance for our students who are planning to continue their studies in the UK after having completed one of the NCUK courses at Avicenna International College.