On 4. April AIC took a few Foundation Students from AMFP, BFP and TFP on a free visit to the Parliament.
This time, they were guided by an English audio guide on a 45-minute tour of perhaps the most beautiful Parliament in the world.
The group of ten, consisting mainly of Persian students and one Russian student, with two escorts, took a direct tram from the AIC building to the Parliament as usual. Before going into the Visitor Center, the head of the Cultural Programs, Ms. Katalin Iván, gave a briefing on the history of the square, the interesting features of the location in front of the building, as a preparation for what the students would see and hear in the Hungarian Parliament.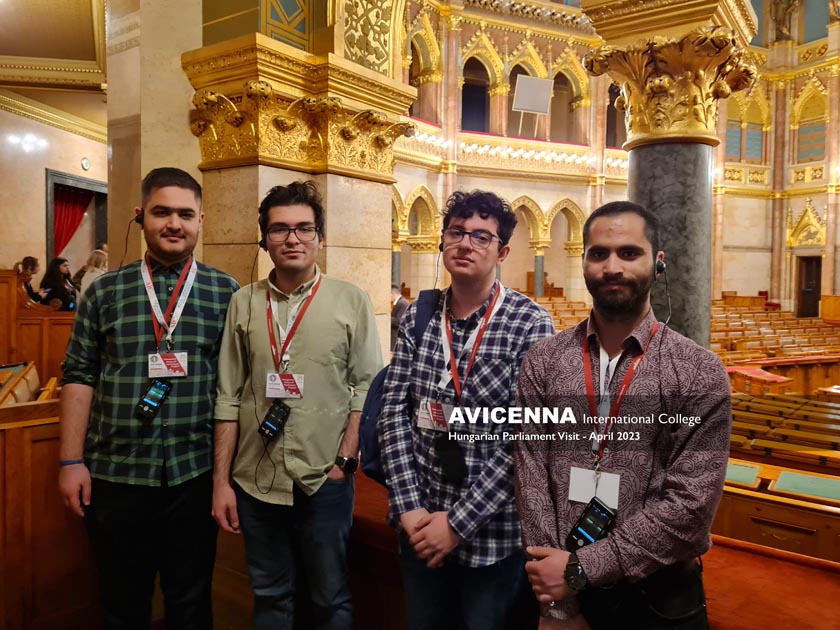 These young adult students were really interested in the unique Central European historical events and admired the beauty of the extravagant interior and at the end of the visit some of them asked questions about the symbols in the building, such as the the five-pointed red star that for decades proclaimed the power of communism from the highest point of the building.
AIC finds these tours extremely beneficial as they are a way to place and understand the present through the knowledge of the past.